ROUND UP: Celebs GET FESTIVE For Christmas--The Bryants, The Combs Clan, The Beatz Duo, Luda, Kevin Hart & Their Chicks, Kim & Kanye And More
Dec 26 | by Natasha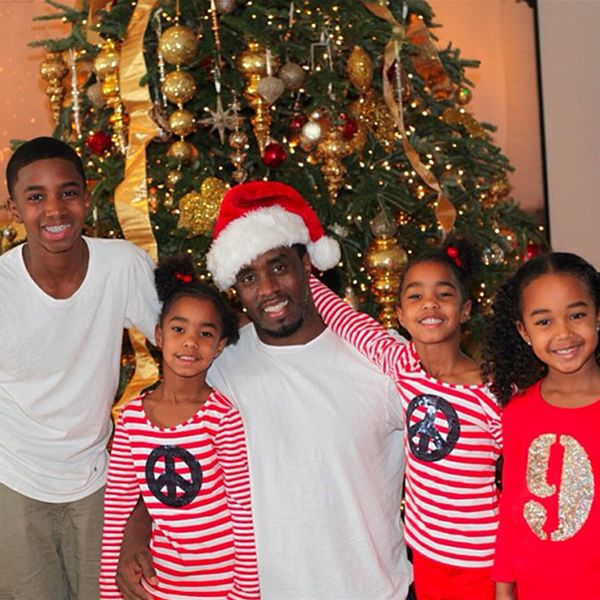 Celebs have been posting up a storm how they spent their Christmas. And we've got all the cute pics of them and their kiddies...and their significant others. Peep our Christmas round up inside...
Diddy had a full Christmas with his twin daughters Jessie & D'Lila, plus daughter Chance Combs and son Christian. Cute red and white coordination!
Check out a cute video of Chance wishing everyone a Happy Holiday!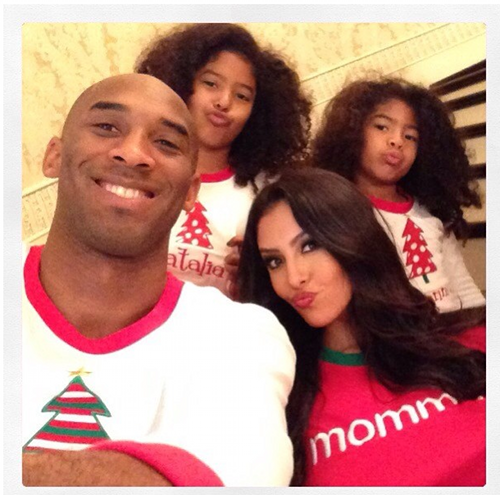 Kobe Bryant's wife Vanessa just joined Instagram. And she's been posting the fam's Holiday festivities...including their matching Christmas morning gear.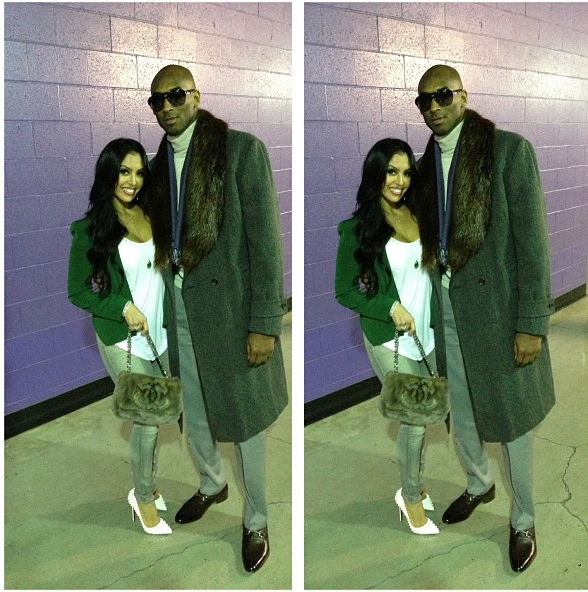 Later on she trekked it to the Staples Center, furry Chanel bag in tow, to cheer on Kobe as the Lakers beat the Knicks.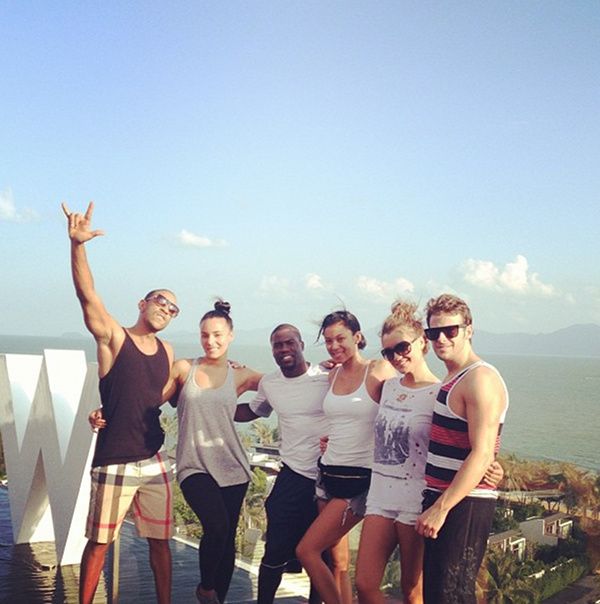 Ludacris & Kevin Hart took their girlfriends Eudoxie and Eniko to Thailand for Christmas. Luda and Eudoxie jetted from their vacay in Hawaii straight tot he beautiful Asian Pacific Coast. Must be nice!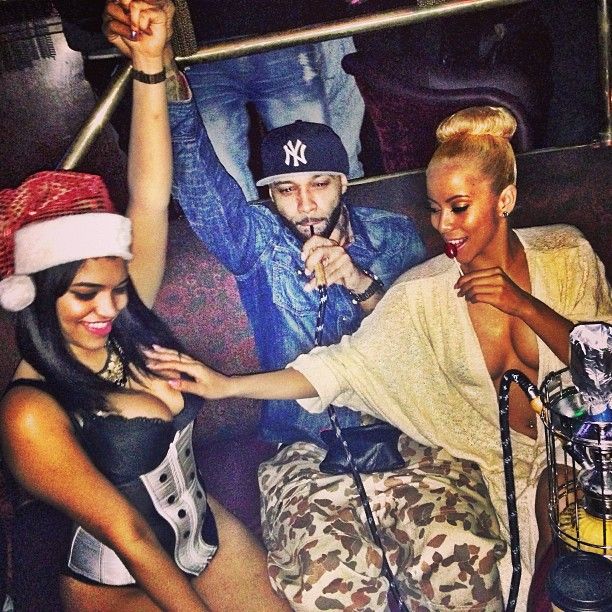 Upcoming "Love & Hip Hop" star Joe Budden hit the strip club with his girl on Christmas Eve. He and Kailyn spent their classy evening grabbing boobs.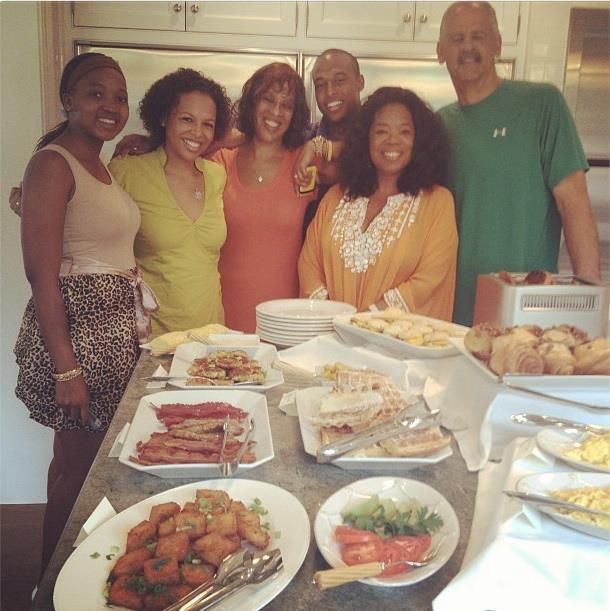 Oprah posted a cute Christmas morning pic with her fam--Stedman, Gayle and the kids.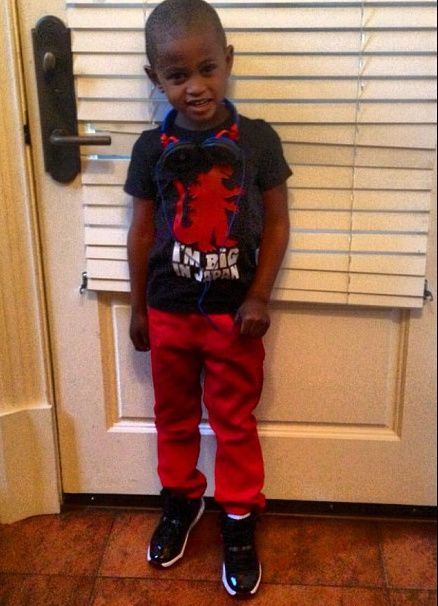 Tameka Raymond snapped a pic of her oldest son Usher V in his fresh Bred 11 sneakers.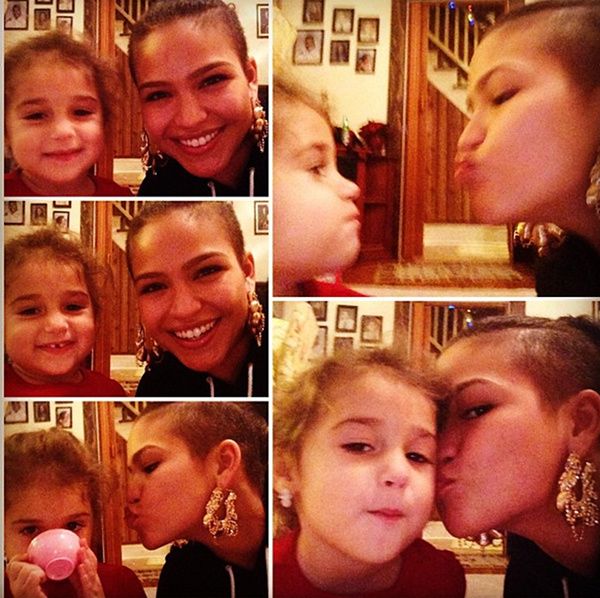 Cassie kept it cute over the Holidays spending time with her fam and one of her youngest family members.
The wives and girlfriends of the Miami Heat celebrated their fellas' win on Christmas night by partying it up at the club: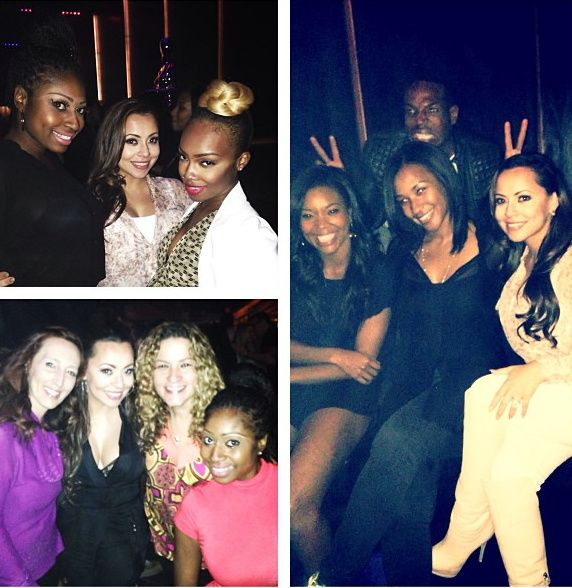 Gabby Union, Savannah Brinson and Adrienne Bosh all partied it up.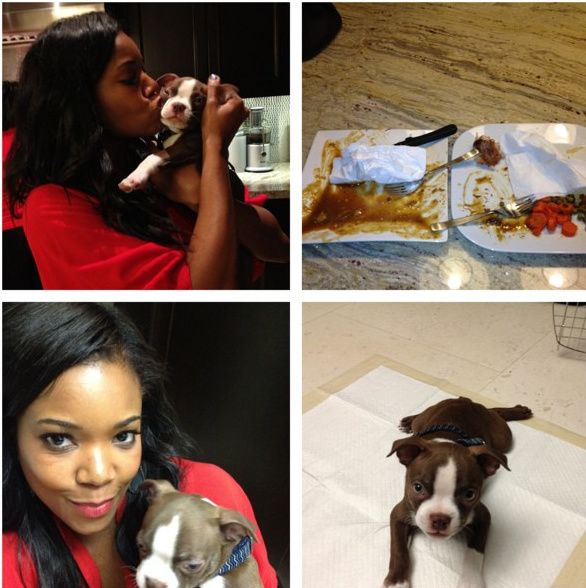 And Gabby seems to have copped a precious Christmas gift as well. How cute!
Amber Rose tweeted a pic of her growing belly asking just how much bigger can she get.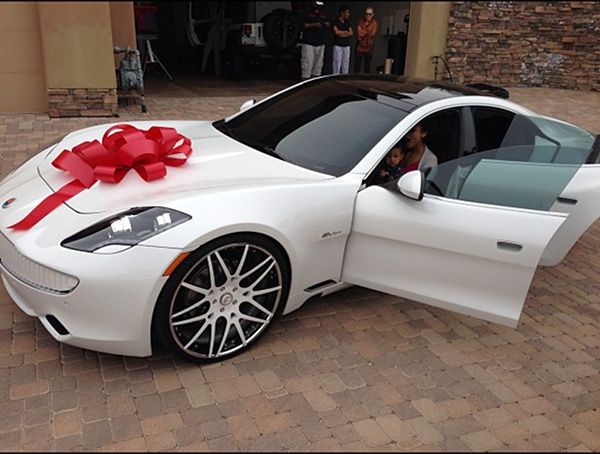 Alicia Keys copped some new toys from her husband Swizz Beatz. This hot car is just one of those.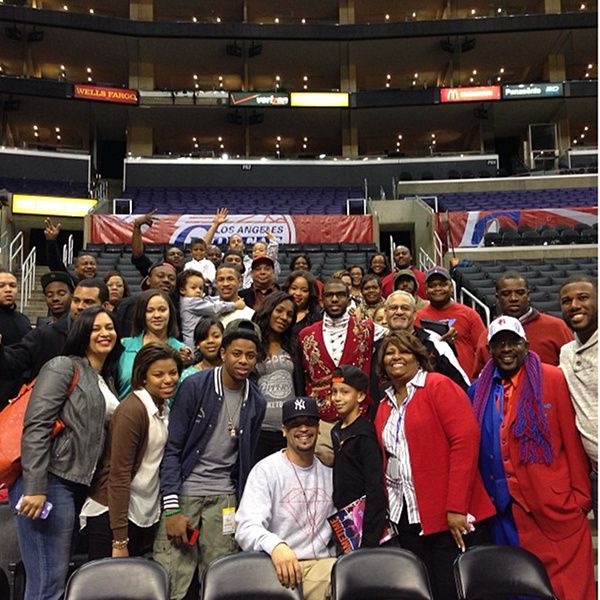 Chris Paul couldn't go home for the Holiday because he was battling the Nuggets at home in L.A. So he brought his entire fam to the game instead. Loves it!
The Simmons crew snapped a cutesy holiday pic--JoJo, Angela & Vanessa went to their moms' house to spend time with that side of the family.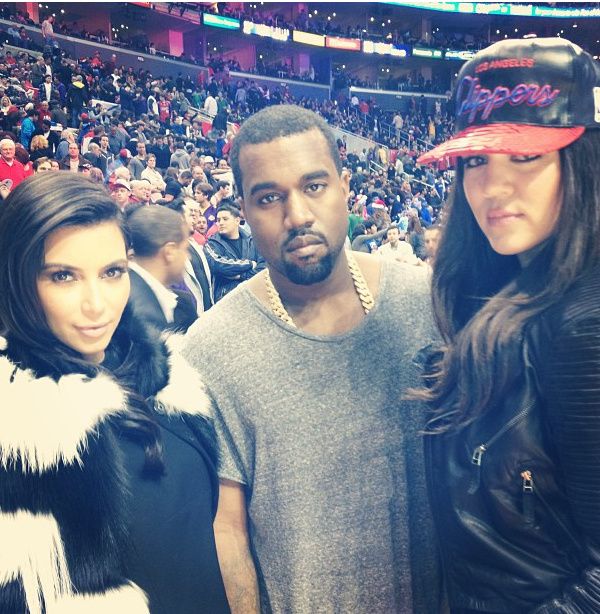 Kim & Kanye hit up the Clippers game with Khloe--as she cheered on hubby Lamar Odom.
David Otunga snapped a pic of his and J-Hud's baby boy David, Jr. He received his fave Christmas present--his dad as an action figure.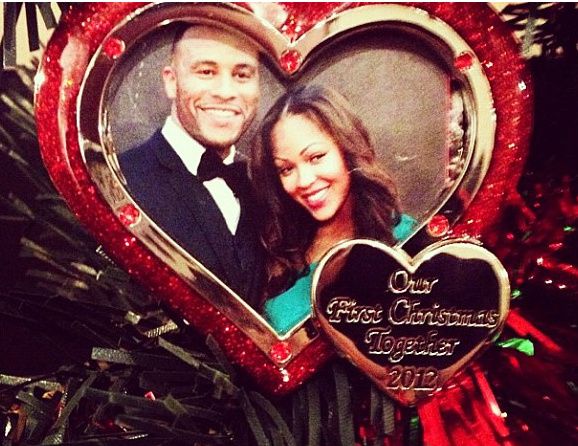 Meagan Good and her new hubby Devon Franklin made a cute pic for their first Christmas together.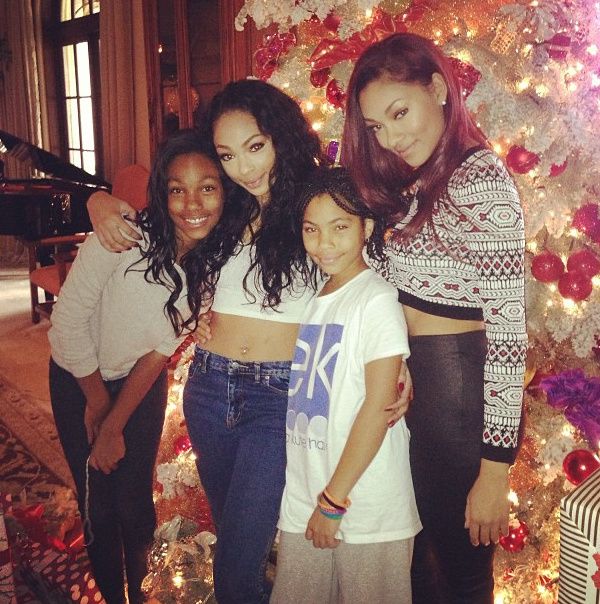 Eddie Murphy's daughters snapped pics together. Such pretty gals!
Christina Milian was all about family while she helped the little ones build gingerbread houses.
Mashonda got her best present ever--a professionally done piece of artwork featuring her son (with Swizz Beatz) Nasir.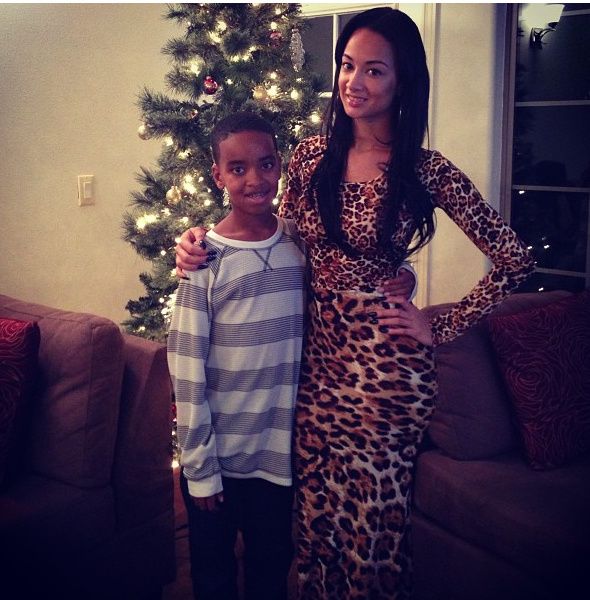 Draya showered her 10-year-old sons with tons of gifts this Holiday.
Emily B., Chrissy, Mashonda and Adrienne Bailon all got together during the Holiday for some girl time.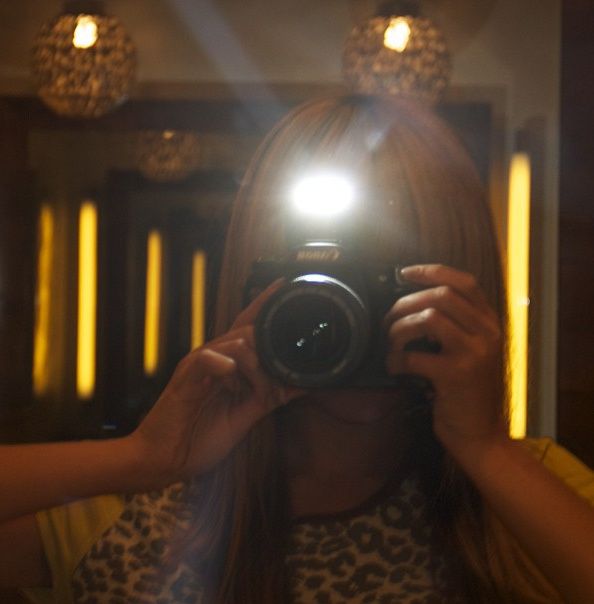 Beyonce snapped a cute pic at home on Christmas Eve.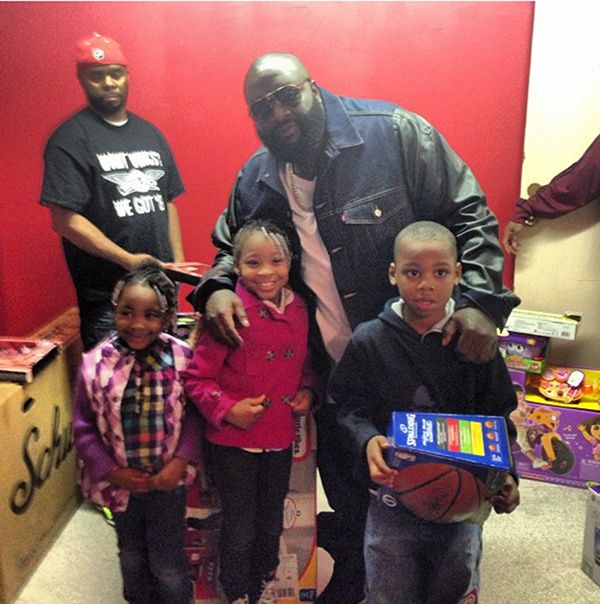 Rock Ross loves the kids! He spent his Christmas handing out gifts to kiddies who needed them.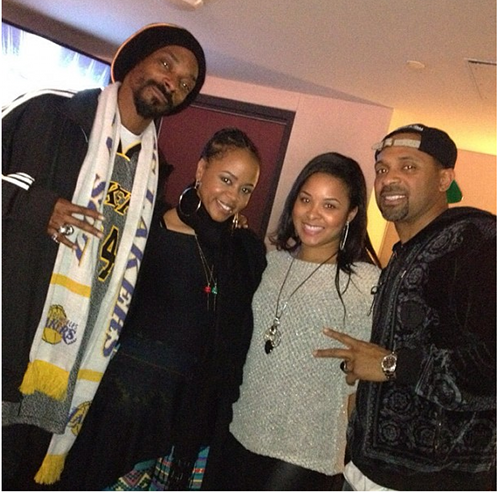 And Snoop Lion took a break from his Holiday weed to celebrate with his wife and Mike & Michelle Epps. Fun times!
Pics: Twitter/Instagram