Tamera Mowry-Housley PENS OPEN LETTER To Son Aden
Dec 20 | by _YBF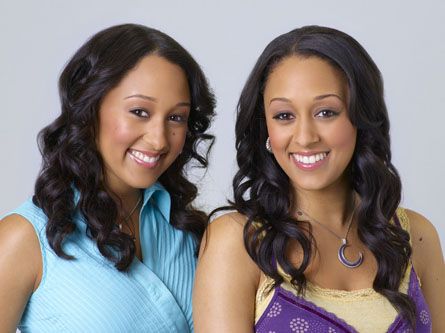 Actresses Tia Mowry Hardrict and Tamera Mowry Housley have launched a new website to share their tips on living a better life to their fans. Meanwhile, Tamera penned an open letter to her son Aden, also on their newly formed website. Read the open letter inside and find out more about their website....
Famed Hollywood leading ladies Tia Mowry Hardrict and Tamera Mowry Housley have launched a new lifestyle website that offers advice and tips on living a fashionable, healthy and balanced lifestyle.
The site, TiaandTameraOfficial.com, will serve as an online hub for all things Tia & Tamera featuring exclusive information, photos and videos directly from Tia and Tamera. Content topics will include tips for hosting a holiday party, recipes for homemade baby food, winter fashion picks and much more.
Tia spoke about the site saying, "We are so thrilled about this opportunity to interact directly with our fans. With TiaAndTameraOfficial.com, our audience will be able to find out tips and tricks on balancing it all while still raising a healthy and happy family."
Tamera added, "We'll also be giving advice on the latest fashion and beauty trends as well as a behind-the-scenes glimpse into our lives as actresses, wives, sisters and most importantly, working moms."
Fans can watch Tia and Tamera in the STYLE Network series "Tia & Tamera" currently airing Season 2 on Tuesday nights at 9/8 pm central or log onto their site.
Also on the website.....
Tamera penned an open letter to letter to newborn son Aden that she posted on the site recently. She posted a note to fans saying,
"It's been over a month now, and I am still in complete awe of my beautiful baby boy. The love I have for this chubby, squirmy, adorable little bundle of joy is hard to put into words, but I wanted to try and capture it so that down the road, he knows exactly how I am feeling right now"
She went on to explain why she decided to do a handwritten note...
"I decided to hand write him a letter to welcome him into the world and tell him just how much he means to me. And since my amazing fans have been there with me every step of the way, I wanted to share the letter with all of you too!"
A portion of the letter reads,
Dear Aden,
You'll get used to mommy's tears eventually. I cry at everything. Once I heard I became pregnant with you, I felt a joy that I have never felt before and cried tears of joy. Mommy has wanted to be a mommy ever since she can remember. Once I met your father Adam and we knew we were going to be married, if we were going to have a boy I, me, knew your name instantly. To add to the joy of your arrival, discovering that you were a boy, mommy was even more elated. We had the perfect name for you Aden!
Read the rest of the note here or on the twin's website:
Photos via Katee Grace