SPOTTED: Russell Simmons STROLLS THE BEACH With Girlfriend Hana Nitsche...AND Nicky Hilton
Dec 07 | by _YBF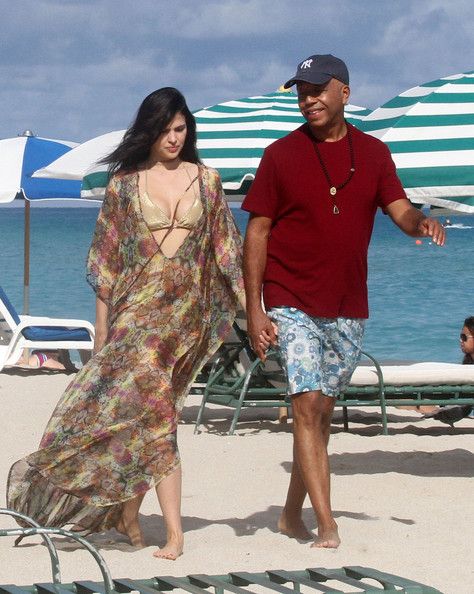 Russell Simmons was spotted in Miami for Art Basel where he checked out some artwork...and showed off a few pieces of "arm candy" too. You know, his usual. See pics of Russell with his girlfriend Hana Nitsche as well as Nicky Hilton inside.....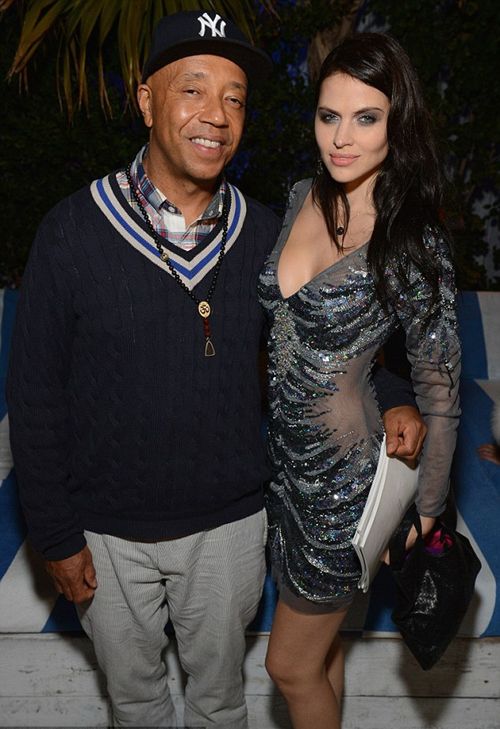 Russell Simmons and his model girlfriend Hana Nitsche were seen at the LACOSTE + CAMPANAS Celebration during Art Basel Miami Beach at Soho Beach House last night.

But earlier in the day.....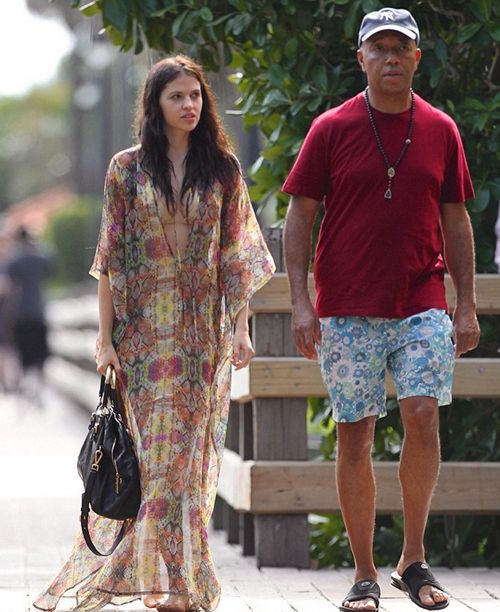 Russell and Hana (in a gold bikini and sheer kaftan) were seen walking along the beach as the couple is in town for the 11th edition of Art Basel.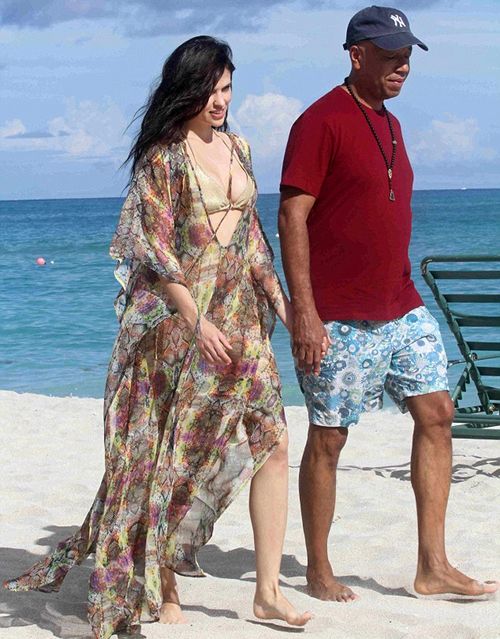 Hana is also in town to promote several nude pieces of artwork she did with photographer and artist Raphael Mazzucco. She spoke about the experience to Global Grind (of course) saying, 'In one of the coldest places in the world, I had some of the deepest meditations. It was a remarkable experience to shoot these photographs and I am excited that they will be shared with the world.'
But before his stroll with model-of-the-minute Hana....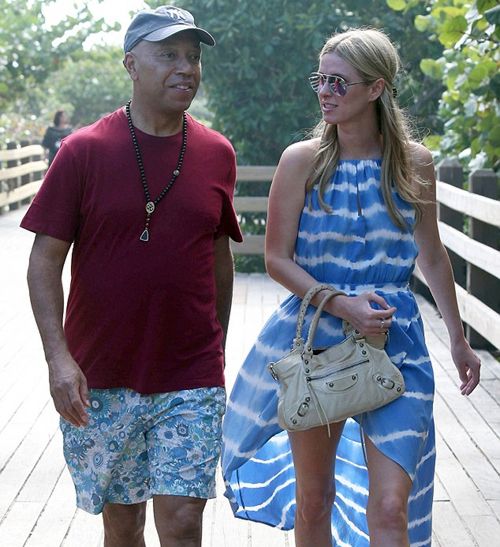 Russell was also seen parlaying with socialite Nicky Hilton.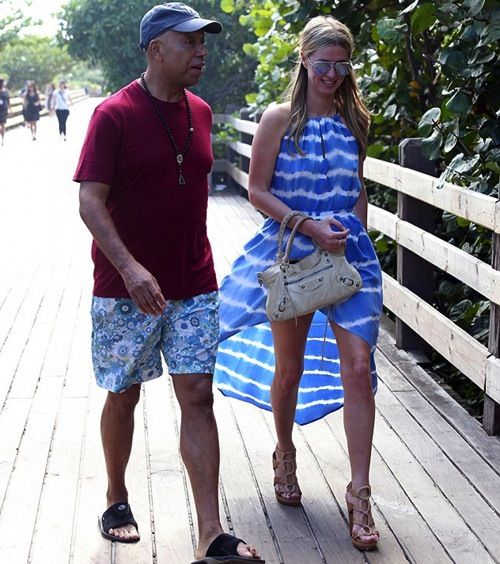 Russell and Nicky, who've been friends for years, seemed to be catching up on what's going on with each other. Dude loves him a model socialite chick doesn't he?
Photos via Getty Images/FameFlynet/Pichichi Splash