Rita Ora Explains HER Side Of The Breakup With Rob Kardashian In GLAMOUR's January 2013 Issue
Dec 05 | by Natasha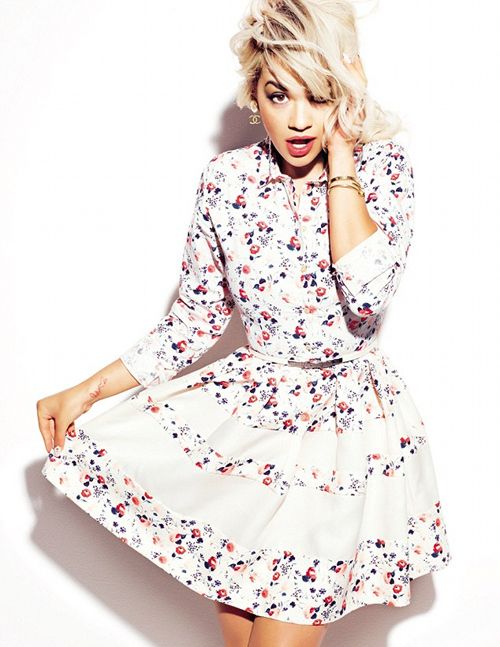 After Rob Kardashian put his ex-girlfriend Rita Ora on blast for allegedly cheating with over 20 men while they were together, Rita's side of the story is now out. Check out her GLAMOUR magazine spread and what she had to say....
The British singer is trying her damndest to take America by storm. So with the backing of Roc Nation and a new upcoming tour and appearances everywhere we turn, why not throw in a little drama. Rob K. out her cheating ways on blast this week. But Rita Ora tells GLAMOUR magazine in the new January 2013 issue she's covering, they broke up because of time and distance.
"I'm not going out with Rob. We were close for a while, but it didn't work because I was never there....I was like a ghost. I used to get so frustrated with myself and then wonder why I was angry, so I decided it was best to keep it friendly - especially at the moment, when there's so much going on."
Doesn't mean she didn't cheat. But maybe she didn't believe they were 100% exclusive. Esp. with that "we were close for a while" statement. And this explanation about never being in love:
"In 22 years, there's been nothing. I have had young fascinations but never love. I think it's my only weakness. I'm scared of letting my guard down, and if I feel in love with someone now, he'd have to try ten times harder to break it down."
Oh wells. Good news for her: 'Rita Whora' stopped trending.