Rihanna Emerges After Days Of Sickness...Cops HIS & HERS Rolexes With Chris Brown?
Nov 29 | by Natasha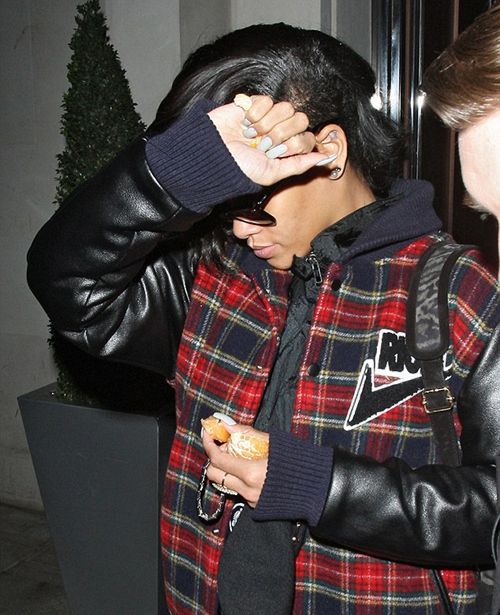 She's been locked up in her London hotel room for the last couple of days recovering from sickness after her performance on UK "X-Factor". But around 2:30am this morning, Rihanna was spotted leaving her hotel room--chomping on an orange--after showing off her new celebratory Rolex she just got. Interestingly, Chris Brown tweeted a pic of his brand new similar Rolex minutes later. Hmmm....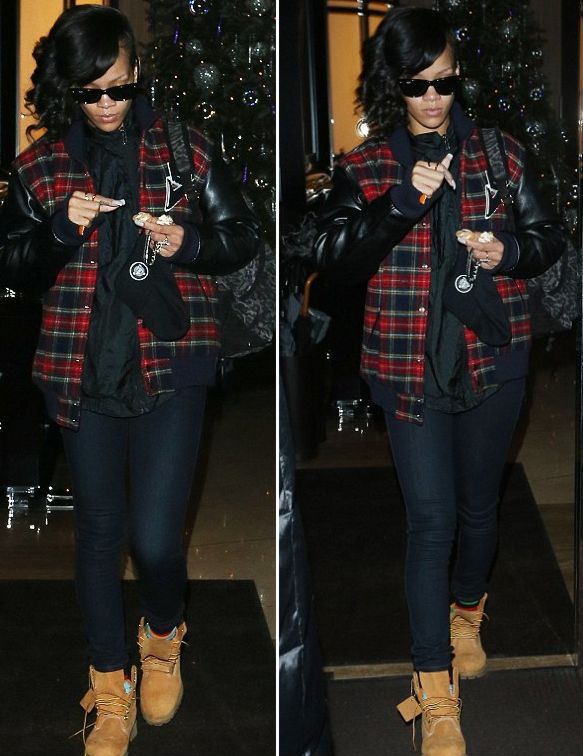 Rihanna's stuffing her bod with healthy eats as she gets over her sickness from the last couple of days. And she was spotted leaving 45 Park Lane – Dorchester Collection Hotel in London in the wee hours of the morning to hit the streets. Not sure where she as off to, but it looks like she's regaining her strength.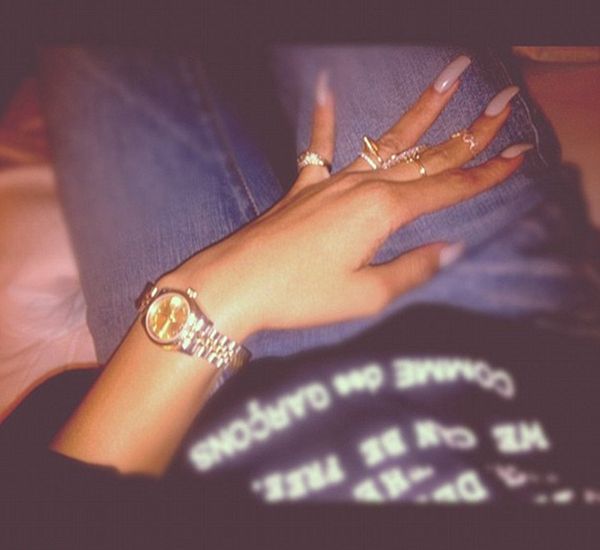 Enough strength to celebrate her first #1 album in the U.S. As her Unapologetic LP reached the top pf the charts here in the States, Rih tweeted a pic of her newest ultra expensive accessory--a Rolex watch. She splashed a pic of it on Twitter last night saying:
'Don't believe me just watch #newtoy #justcusimnumber1 #roleylife #dopedealer,' she wrote.
And interestingly, around the same time, her ex who she's been reuniting with lately, Chris Brown, Instagrammed a pic (since he's still not back on Twitter after THIS drama) of his own new Rolex--which looks to be the male version of hers: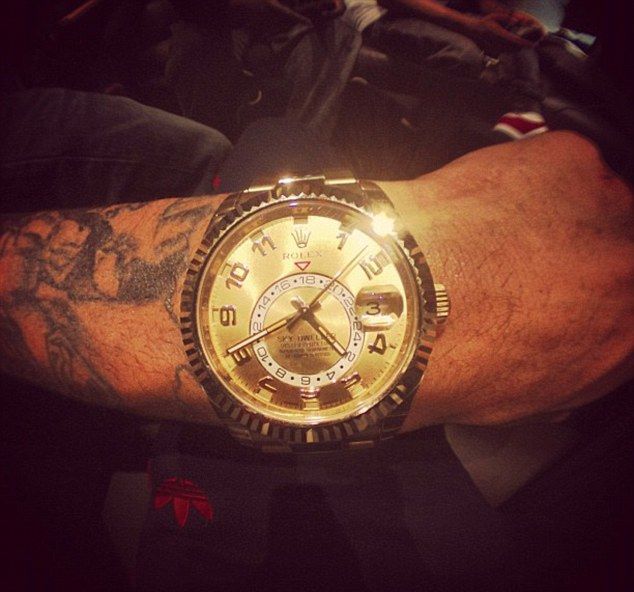 It sparked rumors of Chris copping the present for her (or with her), especially after he flashed another pic of his Rolex collection: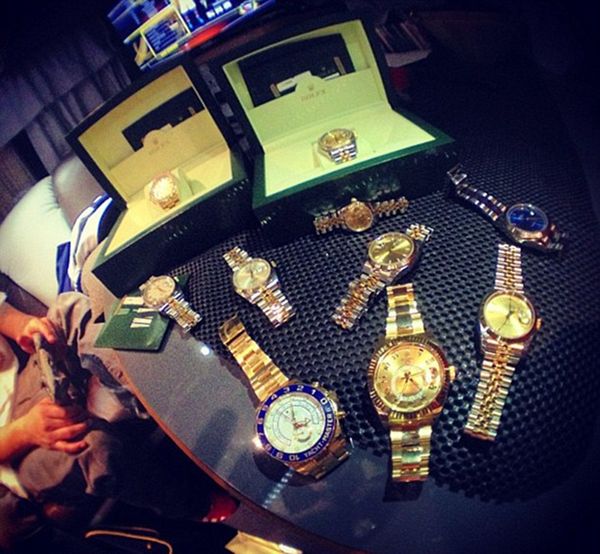 Can't be mad at that. Nothing cheers up a chick like some expensive accessories..
The Randomness:
1. In non YBF news, Lindsay Lohan was just released from the 10th Precinct in NYC after getting arrested AGAIN last night for punching a girl at a nightclub. GET IT TOGETHER LINDSAY. And must be nice to be able to get away with constant arrests with a couple minutes of jail time in her whole life. STORY
2. Halle Berry is secretly selling her L.A. mansion where the infamous Gabe vs. Olivier fight went down. It's on the market for $15 mill. STORY
3. A man showed up at daughter's high school swinging a chain saying "Who's f*cking my daughter?!" STORY
4. In more non-YBF news, Jessica Simpson's people said they will not confirm--nor deny--that she's pregnant again.