Rihanna's "Styled To Rock" Show FLOPS IN The UK? + Dawn Richard ANNOUNCES "GoldenHeart" Release Date
Oct 16 | by _YBF
Rihanna's UK-based reality show "Styled To Rock" has been a flop in the ratings and may not return for a second season. Get the deets inside and find out the release date of Dawn Richard's GoldenHeart.
Previously we told you about Rihanna (shown above heading to dinner at L.A. eatery Scarpetta last night) producing a reality show in the UK called "Styled To Rock," but don't expect it to make it across the pond anytime soon. It's been on the air for over a month, and folks still aren't watching.
Unfortunately for RiRi, her midas touch in the music field didn't translate into television ratings for the Sky Living network. One TV insider told the Daily Mail UK, 'There are no plans to bring it back. Commissioners lost confidence in the project.'
Ratings revealed that only 95,000 viewers tuned in to watch the first episode of the fashion design show. But there may be a glimmer of hope for the "Diamonds" singer as a Sky Living source said: 'It is far too early to make a decision."

Will a publicity stunt ensue to boost the viewership?
In other music news....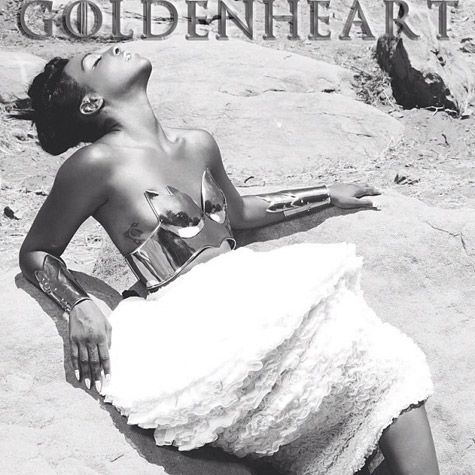 Singer Dawn Richard has announced a new release date for her upcoming full-length debut album GoldenHeart. The disc will hit stores worldwide on January 15, 2013, thanks to a distribution deal Dawn recently signed with Altavoz Distribution.
Dawn, whose previous Armor On EP was only available digitally, spoke about the new deal saying,
"It's a movement, we are starting here. After all our hard work, we finally are expanding our art into stores. We wanted to make GoldenHeart available to all [Hearts], not just digitally. The project is too amazing to be limited to one portal of access. It's time to get excited. This is a big deal for us!"
Watch Dawn's special announcement about GoldenHeart here:
Loves her.
Photos via PacificCoastNews