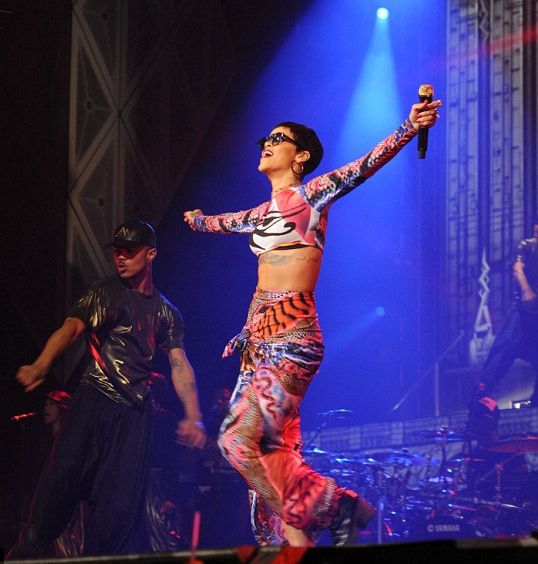 Rihanna took the stage overseas at Baku's Crystal Hall venue Saturday night in Azerbaijan. And she kept it live in a sexy multi-colored sarong and skintight crop-top for her raging crowd.
Pics and video of the coiffed pop chick inside..
Amid her renewed romance with ex-boyfriend Chris Brown, the 24-year-old Barbadian singer jetted out of the country to light up the stage in Baku.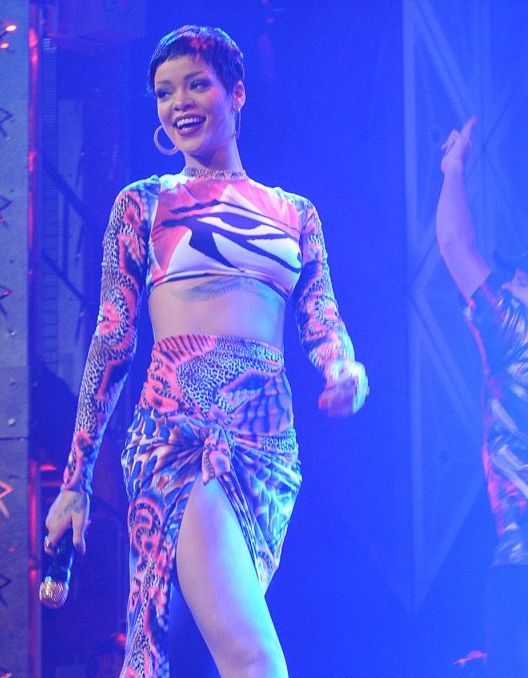 Showing off plenty of her tatts, Rih told the crowd, "Baku! I can't believe I'm here. I'm so excited. We've waited such a long time to get here. It's finally happening. For real. Now's not the time to be shy. I need y'all to get real crunk for me!"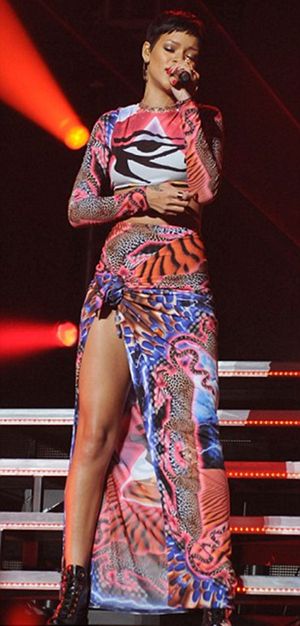 The concert was in celebration of the 2012 FIFA U-17 Women's World Cup. But it sounds like Rih Rih wasn't getting her fill of her usual weed sessions. She tweeted Friday night:
Currently jealous of anyone with a stash right now!! #BakuLife
Check out Rihanna sounding...her usual...for "Disturbia," "S&M" & "Cockiness" below:
Pics via SPLASH