Rappers T.I. & Nelly have a budding friendship. Nelly spent all weekend in Atlanta partying it up with T.I.P. for his birthday festivities and the BET Hip Hop Awards. Then, they were spotted out to dinner in L.A. last night having some chill time.
Pics inside...
Well isn't this a yummy sight...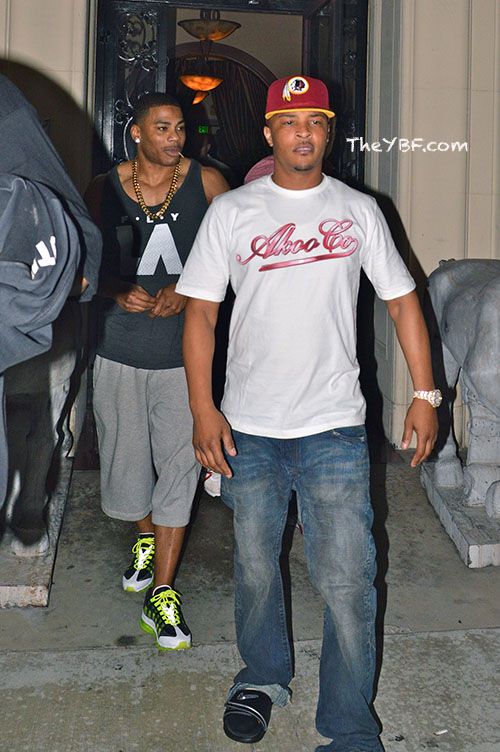 Sexy rappers Nelly & T.I.P. spent some time away from the studio and from promoting their shows to grab dinner at Mastro's in Beverly Hills last night. T.I. repped for his Akoo clothing line and kept it casual in jeans, a tee and sandals. And Nelly made sweatpants look ridiculously sexy...as usual: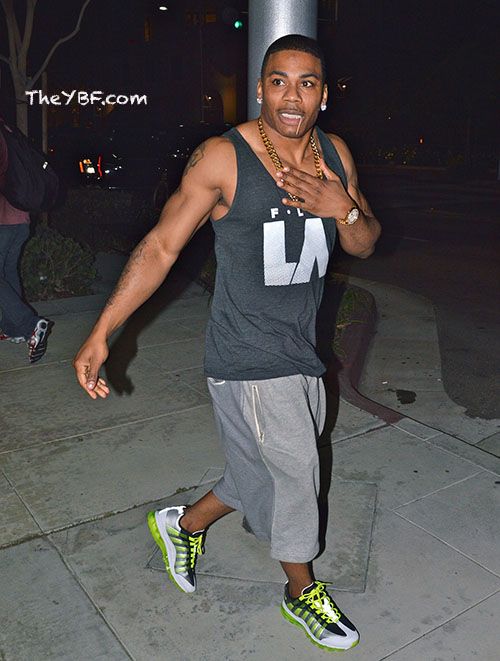 Yes please.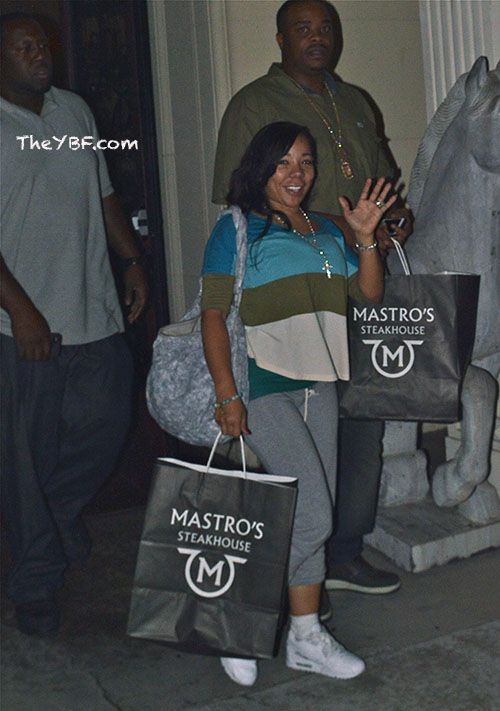 But apparently, it wasn't just a guys night. Tiny made her way out to dinner to kick it with the fellas too. Y'all know chick doesn't stay too far from her hubby for long.
Nelly is currently a judge on the CW show "The Next," whose season finale is tonight. And T.I. & Tiny are in the middle of their new season of "A Family Hustle" on VH1.
Pics: SPLASH