Bow WOW: Rapper's $4K/Month Salary & Lack Of Finances OUTED, Ordered To Pay Child Support!
Oct 02 | by Natasha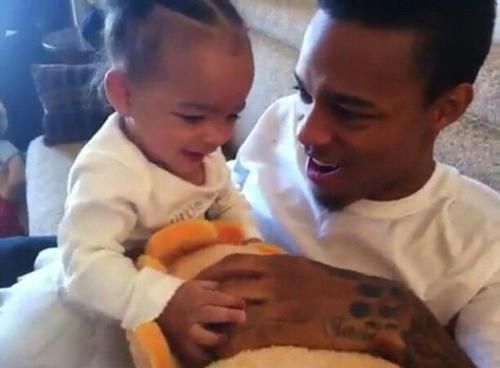 If you were just as baffled as we were as to why Bow Wow took the job as one of the new hosts of "106 & Park", we may just have some insight. Check out why the "Shorty Like Mine" rapper was just ordered to pay child support yesterday...plus what he told the judge is in his bank account!
Rapper Bow Wow found himself in court yesterday negotiating a deal with his video vixen baby mama Joie on child support. And, apparently, the accusations Joie's sister made a while back about Bow Wow not giving money or quality time to his 1-year-old daughter Shai, are true.
Bow Wow--Shad Moses--volunteered to pay $3K a month in child support after going back and forth in court. Bow Wow told the judge, though, that he only has $1500 in his bank account. We can only wonder if he stashed some other money elsewhere because for him to be claiming everywhere that he's balling so far out of control....we beg to differ.
Oh, there's more. Paperwork also revealed that Bow gets a salary of $4,000 a month from Cash Money records, and his Jeep is leased.
So how can he afford $3K a month child support on $4K a month salary and a rented Jeep? Monday evening, after court, Bow Wow made his surprise debut as the newest co-host of "106 & Park." TMZ reports he kept this a secret from Joie and the judge. The judge also ordered him to pay $11,000 in back child support. Which means he hasn't been paying properly since Shai was born.
This $3K/month support could increase when the judge makes a more permanent decision in December.
Wow. Interesting the lengths certain men can go to just to avoid financially supporting their child. Perhaps there are some secret accounts where the rest of his money is being held so he can give directly to his child instead. But who knows...