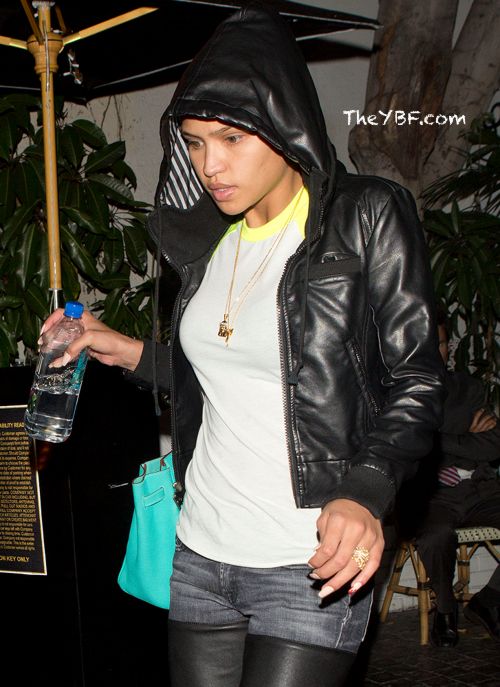 Leave it to Cassie to rock a black leather pants/denim shorts combo. Decide if we love the fashion loving chick's rainy L.A. streets look inside...
Singer Cassie was spotted leaving the Chateau Marmont hotel in L.A. last night rocking this interesting combo look: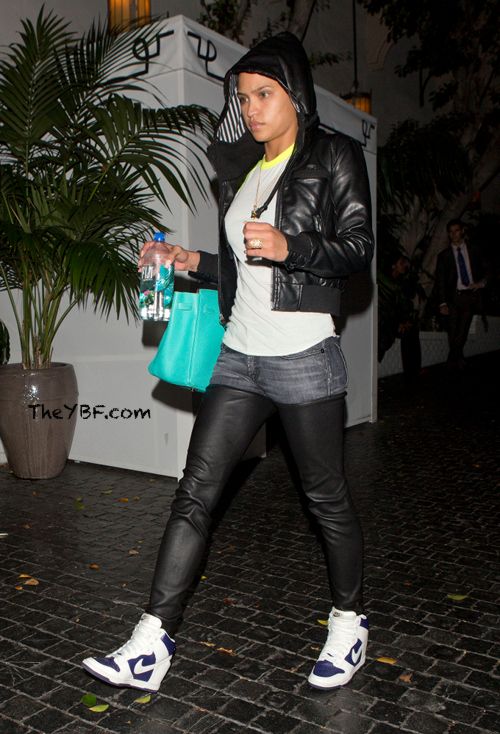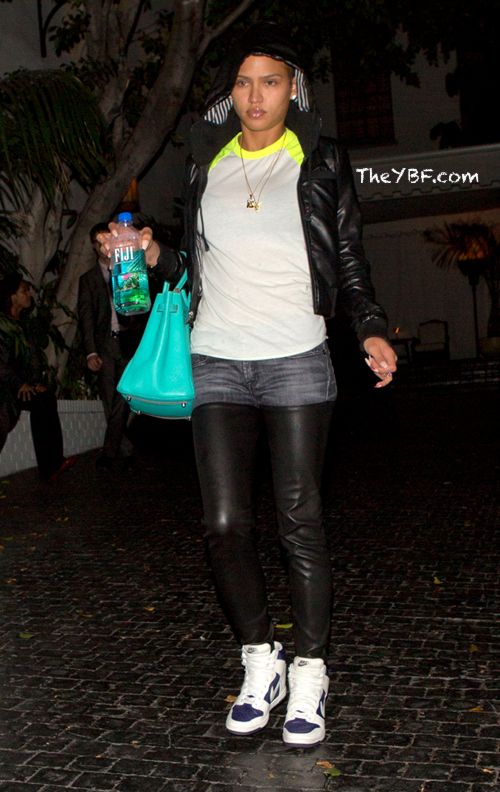 In what seems to be black leather chap-like pants over her denim shorts, singer Cassie rocked the combo with her blue & white Nikes, turquoise Birkin bag and a grey/neon yellow tee and leather hoodie.
Cassie can pull off pretty much anything, but did she pull this one off?
DO WE LOVE IT?!
PICS: Splash