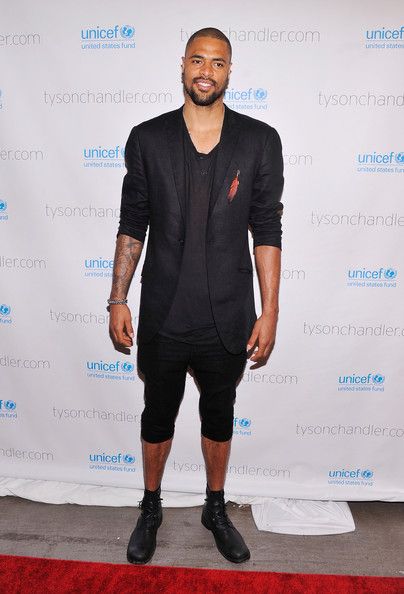 NY Knick Tyson Chandler hosted "A Year In A New York Minute" photo exhibition at Canoe Studios in NYC last night. But while this was all for a good cause, his outfit stole the show. And not in a good way.
Pics of his foolywangery inside...
We're not sure if there was miscommunication between the tailor and stylist about Tyson's measurements, or if this was done intentionally. But the Knicks baller rolled up on the red carpet last night of a photo exhibit hosted by his website and UNICEF, rocking capri leggings, an oversized black tee and a scrunched sleeve blazer. The black shoes and socks were also baffling: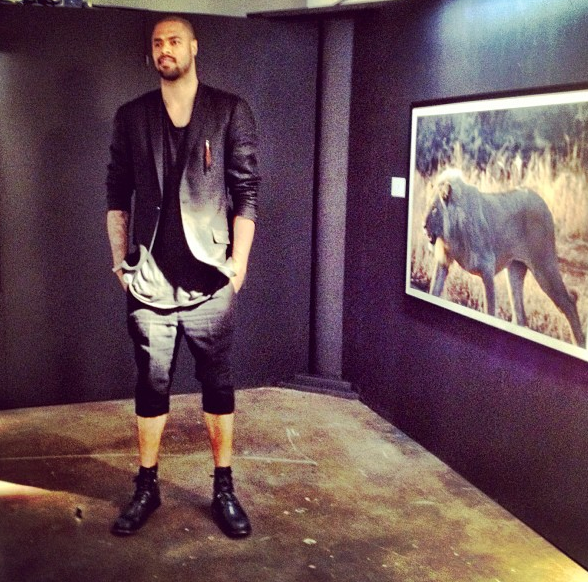 Yeah, we get Kanye West and others have guys thinking skinny capris are A-OK for men, but no. Hopefully we'll receive a letter of explanation so we can stop our random guesses about what this look was supposed to be.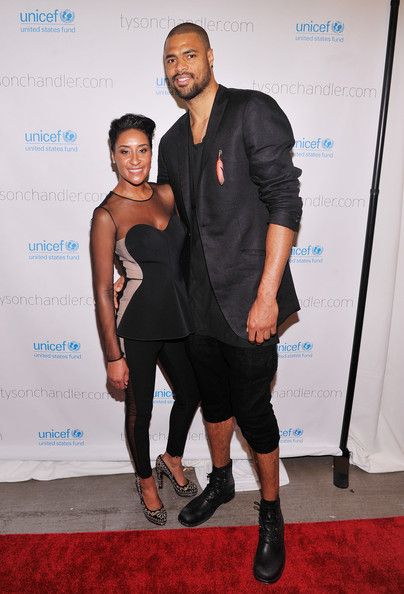 Tyson's wife Kimberly rocked a cute look from Stella McCartney and her embroidered Louboutin pumps.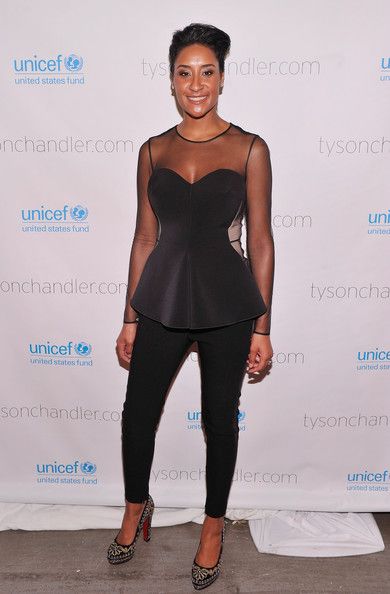 She kicked it with stylist June Ambrose.
Who looked pretty fab herself.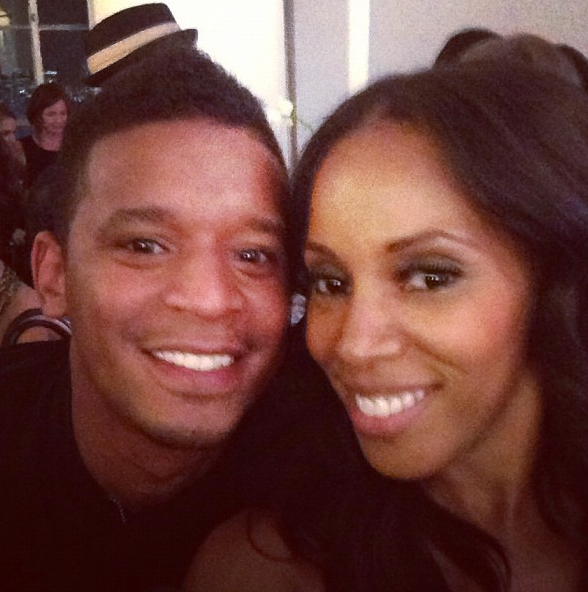 And Chef Roble was on hand to cook the yummy eats and was filming for his new season of his Bravo show.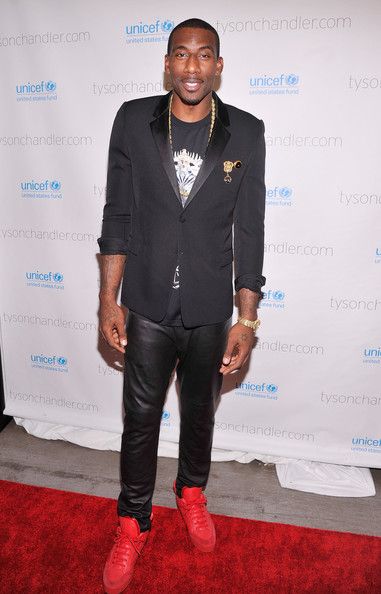 Tyson's teammate Amar'e Stoudemire hit up the event with his fiancee Alexis.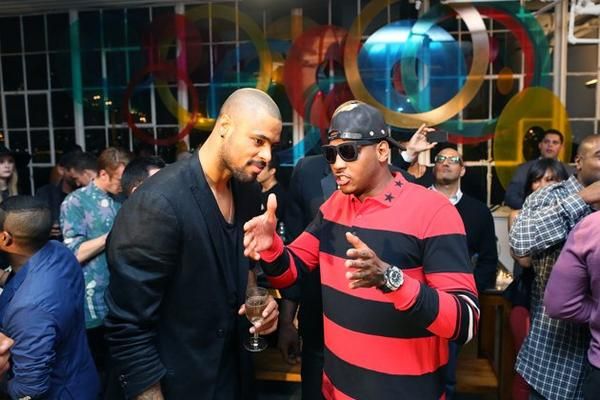 Carmelo Anthony was there flying solo. And he's on the border of getting asked if his look was inspired by Where's Waldo. We love Melo though!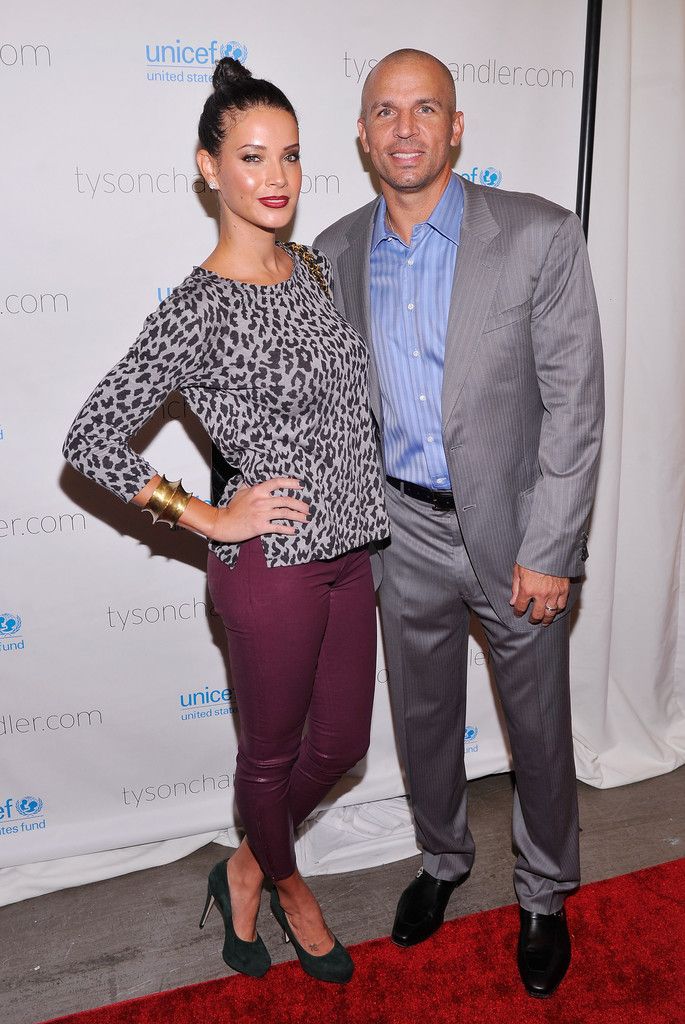 The newest Knicks baller Jason Kidd was there with his wife Porschla Coleman.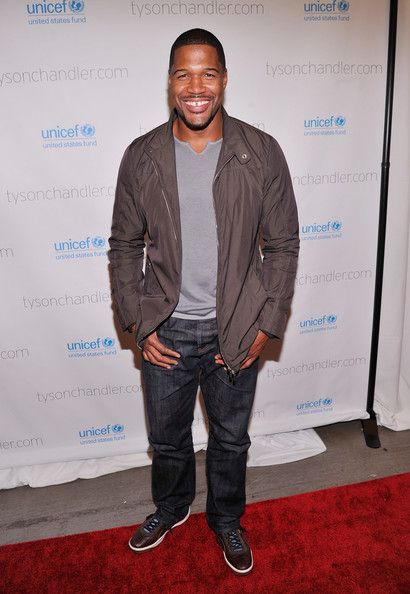 Michael Strahan was there flying solo.
Cutie Knicks baller J.R. Smith (left) hit the carpet with his little brother Chris, who was also just signed to the Knicks.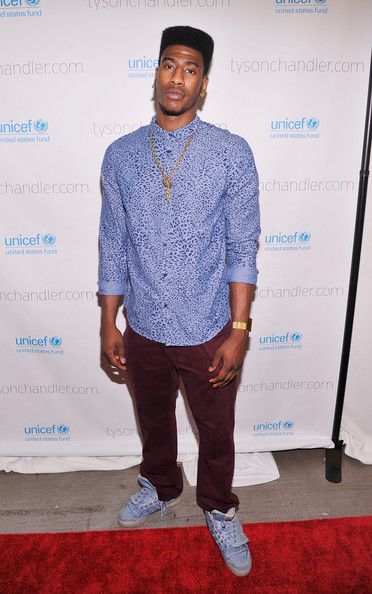 Baller Iman Shumpert and his hi-top fade and whole 80's get up hit the carpet.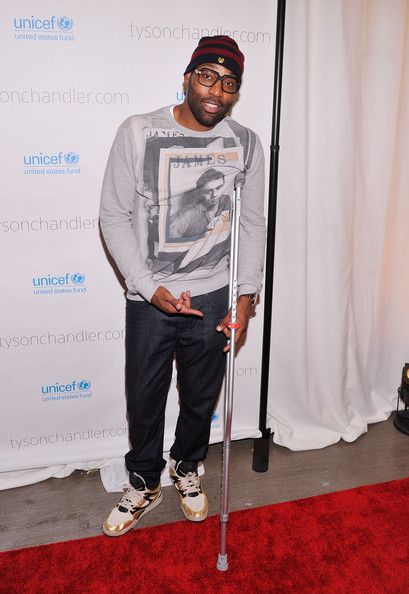 Baller Baron Davis brought his crutch on the carpet.
And the fellas all posed for a pic at the event. Fun times.
Pics: Twitter