Stephon Marbury's Wife Tasha Set To Become Newest "Basketball Wife" + Tisha Campbell & Duane Martin Sued For BIG BUCKS For Mortgage
Sep 23 | by Natasha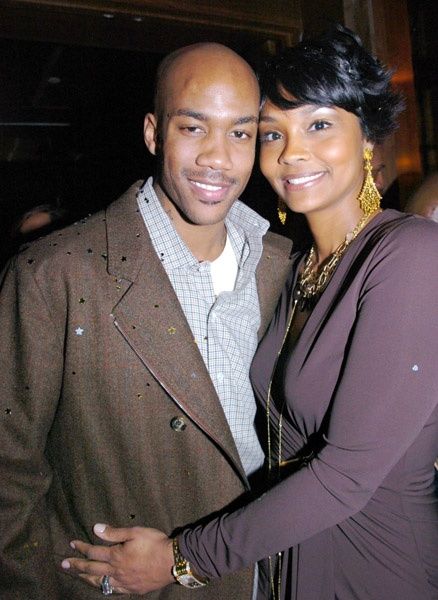 Stephon Marbury's wife Tasha is about to become the newest star of VH1's "Basketball Wives." She needs something to keep her busy while her man is over in China most of the time playing for the Beijing Ducks.
Deets inside, plus Tisha Cambpell Martin & hubby Duane's mortgage drama with the bank...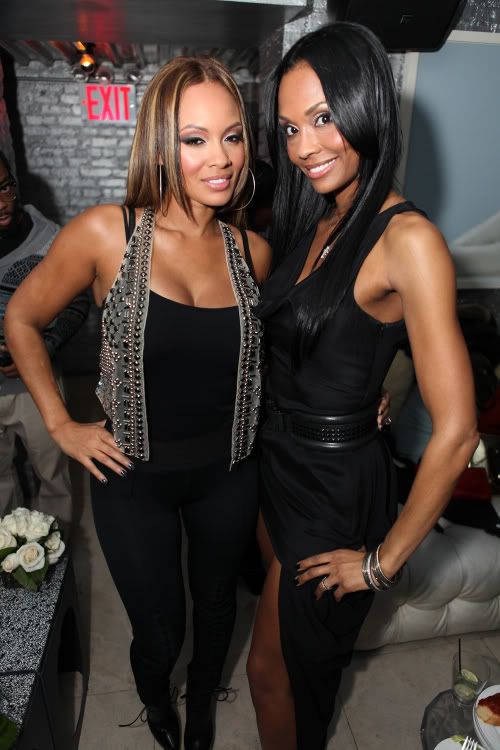 "Basketball Wives" (the original) is finally getting an actual wife. Since the only two chicks who were actually married during their season--Meeka Claxton and Kenya Bell--are no longer a part of the show, and Royce Reed, Jennifer Williams & Kesha Nichols got the boot as well, it's time to fill the slots.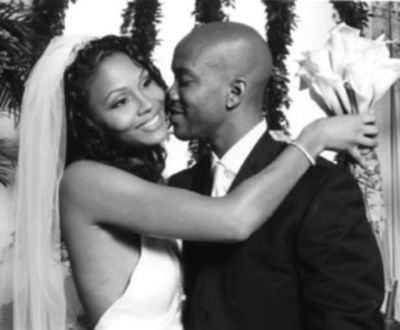 VH1 tapped Tasha Marbury (pictured above on her wedding day to Stephon) because she's actually married to an ex-NBAer and is already friends with some of the cast (pictured above with Evelyn). Not as if that friendship thing mattered in previous seasons. According to TMZ:
Sources close to the production tell us ... Tasha Marbury is in final talks to join the show -- a much needed cast replacement after Royce, Jennifer and Kesha were all axed.

....

Sources tell us, Tasha was previously asked to do season 1 of "BB Wives", except Stephon nixed the idea -- but now he lives in China part time playing for the Beijing Ducks ... and changed his tune.
By the way, Evelyn still hasn't been officially signed on for next season. Looks like there could be almost a totally new cast.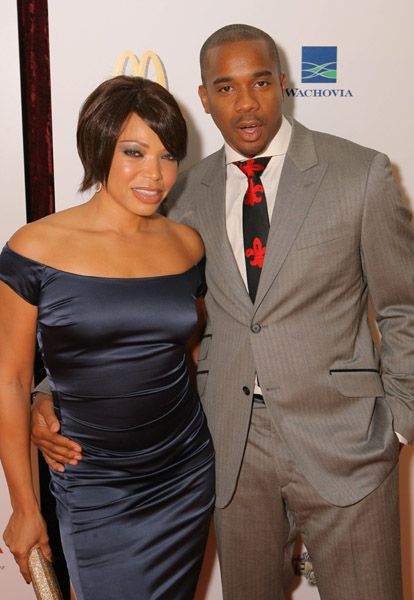 In other news, Duane Martin and his wife Tisha are catching some heat from the bank over their mortgage. The couple owes over $400,000 after allegedly defaulting on a 2008 loan for their waterfront Lake Arrowhead, California home.
The loan was actually a second loan taken out by the couple from City National Bank. They allegedly already defaulted on their first loan of over $700,000, taken out from Aurora Bank. After the bank foreclose don the property and sold it at auction for $925,000, Aurora was paid back first and the remainder given to City National.
Their City National loan ballooned to over $630,000, and only $193,000 was used from the sale of the property to satisfy this amount. Now, of course, City National wants the rest of their money. So they are suing the couple.
The Martins' response? Their rep says they shouldn't be "bullied" into paying the loan because the bank received $400 million in government subsidy back in 2009 to help in situations like these. Plus, The Martins say they are being discriminated against. Not sure how you're entitiled to get out of a loan scott-free simply because you can't pay for it, but OK.
TMZ says the rep would not explain HOW exactly they are being discriminated against. Alrighty then.