ATL PARTY LIFE: Brandy & Her Boo Ryan Get Cutesy In The Club
Sep 17 | by Natasha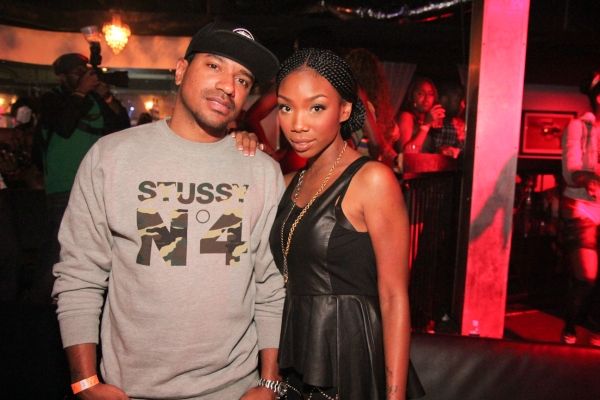 Brandy is all about love these days. And she hit up Life nightclub in Atlanta this weekend with her boo, Ryan Press, after performing at For Sisters Only. Check out the pics inside...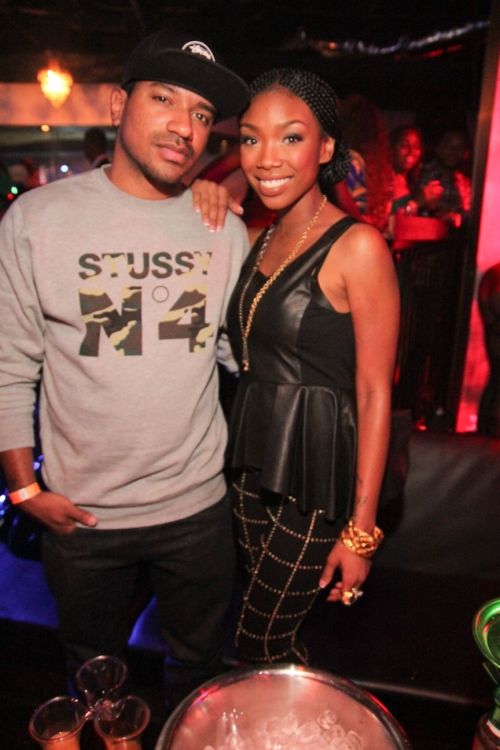 In a flared black leather top and black & gold plaid pants, Brandy threw her braids into a bun and partied with her cute boyfriend Ryan. She recently said in an interview with Rap-Up that her newest single, "Wildest Dreams," is indeed all about her man who she loves so much because of his love for her:
Sean Garrett wrote the song and he noticed our connection and we told him how we met and what happened. I told him how at one point I kinda gave up on love. It was just not working for me in that category. So I said, "Well, I'm just gonna be single forever. It's just gonna be me and my daughter." I reconnected with [Ryan] because I had met him before, we kinda fell in love. Basically the song is just about me feeling like, "Wow. I can't believe this is really happening." He loves me for every personality I have. He loves me for every flaw. He accepts me as who I am and he can see me for who I am. He's dope for that. I see him too. So, never in my wildest dreams…
Brandy recently commented on the Drake/Aaliyah album controversy saying she's glad he's keeping the late singer's voice alive. She told That Grape Juice:
I am a huge fan of Drake's and I think it's amazing idea that he's doing the Aaliyah album. I cannot wait for that. I've always been a huge Aaliyah fan as well and I'm just happy he's keeping her memory and music alive.
B's own album, TWO ELEVEN, is due out October 16th.
Photo Credit: Napoleon Meadors