Rihanna has announced that she's landed the cover of one of the fashion industry's most prestigious magazines. Find out which one inside......
International pop star Rihanna has announced that she'll be on an upcoming cover of American VOGUE - a huge feat for a brown girl! She tweeted, It's a big day for me!!! I'm shooting my SECOND AMERICAN #VOGUE COVER and it's with none other than thee Annie Leibovitz again! #VogueLife

In case you don't remember Rihanna's first American Vogue cover......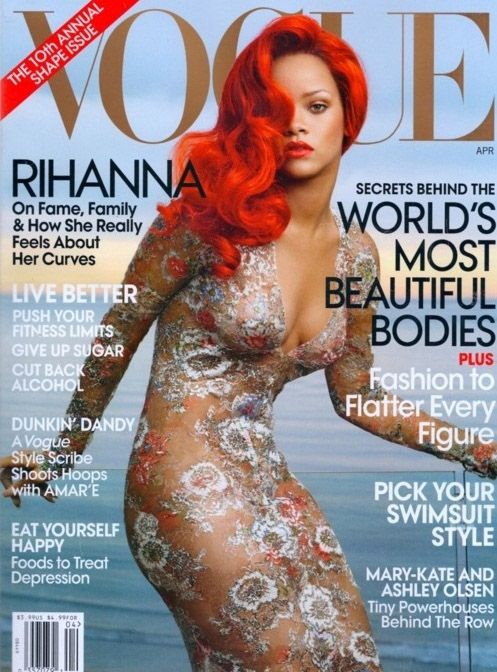 Fans of hardworking RiRi will be pleased to know that she may release a new album before the end of the year.