Chris Brown showed off his newest tattoo in Vegas a couple of weeks ago. And it's an interesting picture of a battered woman's face. He's now giving his explanation inside...
Well this is...interesting. While partying at Hard Rock Hotel in Las Vegas for Labor Day weekend, folks took notice of Breezy's disturbing tatt on his neck. It's the face of a battered woman with a black and swollen eye with stitches, swollen lips, and what we believe are cuts and bruises.
While many thought the tattoo had a strong resemblance to his ex-girlfriend--domestic violence victim Rihanna and the battered pic of her that leaked after their fight--Chris' people told TMZ it's not her. But it is a "random woman".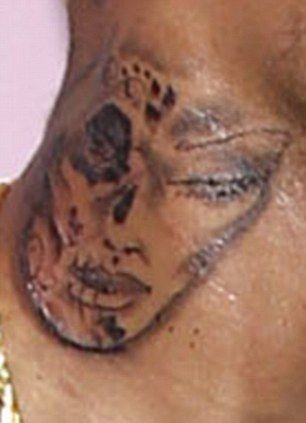 Not sure why this would even need to be inked on one's body, even if it's a random woman's face. But ok.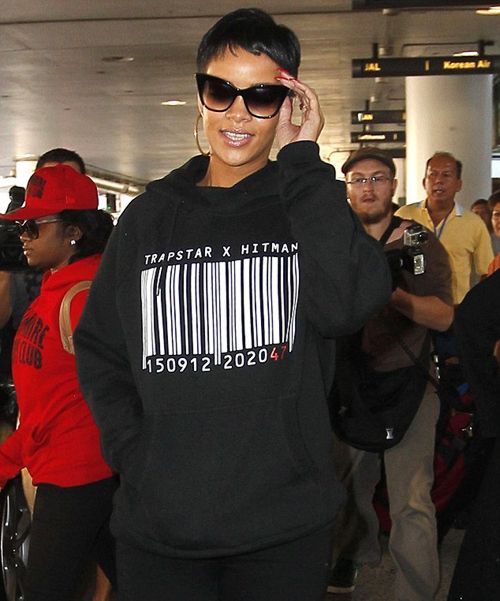 Meanwhile, Rihanna was spotted arriving back in L.A. late last night after jaunts back and forth to London.
UPDATE: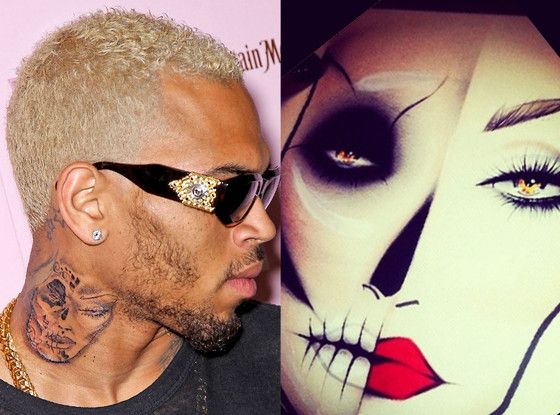 Chris Brown's rep Jeff Raymond, has spoken out and described the background of Chris' latest tattoo. He said,
"His tattoo is a sugar skull (associated with the Mexican celebration of the Day of the Dead) and a MAC cosmetics design he saw. It is not Rihanna or an abused woman as erroneously reported. It is peeling right now."
Chris' tattoo artist Peter Koskela confirmed, "It's a sugar skull based on the MAC design that Chris brought me."