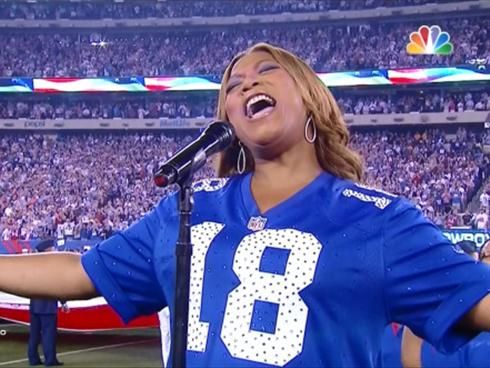 The 2012 NFL season kicked off last night with the NY Giants & Dallas Cowboys at Met Life stadium in Jersey. So Jersey girl Queen Latifah rocked the National Anthem before the Cowboys won against the defending Superbowl Champs. Mariah also took the stage to perform "Triumphant" and a few other songs....
In a jazzy rendition of the National Anthem, Dana Owens put on her singer hat and led the crowd with the Star Spangled Banner. Social media sites were overflowing with mixed reviews. Check it out above.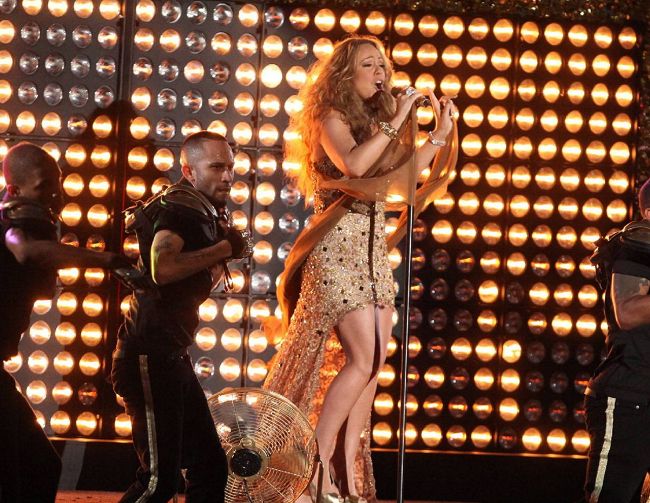 Mariah Carey also helped kick off the NFL season with a mini pre-game concert at Rockefeller Center. She brought out Meek Mill & Rick Ross of course to help her rock their "Triumphant".
You feelin' the performance?