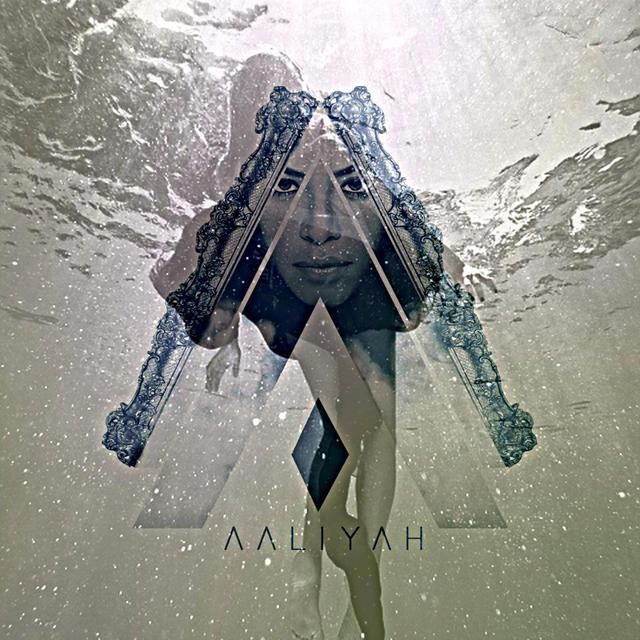 The cover art for Aaliyah's posthumous album has been revealed. See the pic and get album deets inside and watch Waka Flocka Flame's artsy video for "Get Low" featuring Nicki Minaj and Tyga.
Blackground Records recently revealed the cover art for the upcoming posthumous Aaliyah project. Label president Barry Hankerson said, Aaliyah posthumous 2013 16 unreleased tracks produced by @Drake @OVO40 Enough said #TeamAaliyah RT." He named Drake and Noah '40' Shebib as the disc's executive producers.
Sadly, fans shouldn't expect any involvment from Missy or Timbaland as they aren't connected to this project. But Missy will be releasing two new songs of her own this Labor Day weekend.
And in new music videos:
For his new "Get Low" video, rapper Waka Flocka went the artsy route for the Benny Boom-directed clip. He brought in friends Nicki Minaj and Tyga, and the track appears on Waka's sophomore album Triple F Life: Fans, Friends & Family. He spoke about the video's concept to MTV's RapFix saying,
"The concept for the video was a red, white, and black color scheme, and a lot of art. I wanted to bring hip-hop videos back—choreographing and girls dancing in it. There's too [many] naked women dancing in videos scenes to me. I feel like I wanna put the art back into it. I feel like it's my job to put the art and the fun back into the music."
Nicki chimed in about her involvment saying,
"Waka Flocka, he's my brother. People know that I go way back with him, and whatever he needs me to do, it gets done. He called me, he sent me a song, I said, 'It's nothing.' I was finishing up my album, and I said, 'You know I got you, it's nothing.'"
Watch Waka behind the scenes here:
Also, Waka will release his Salute Me or Shoot Me Vol. 4 mixtape on Setember 13. Who's ready for the dreads?
The Randomness:
1. Sherman Hemsley's body still in "cold storage" while his will is sorted out. Story.