Bobbi Kris & Her Boo Nick Get Frisky & SHow Off Their NEWEST Tatts
Aug 22 | by Natasha
Because their matching "WH" tattoos on Whitney Houston's birthday recently weren't enough, Bobbi Kristina and her boo Nick Gordon just got more tattoos. Partly in honor of Whitney, and partly to show off their next moves.
Check out the pics of them showing off their new ink...while getting a little frisky...inside...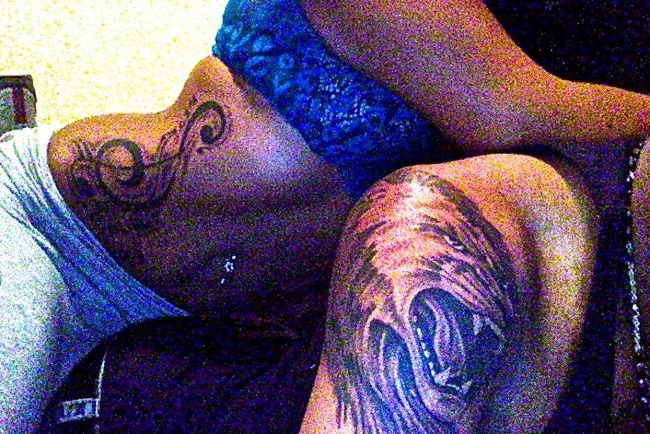 BK had a huge music note inked on the right side of her torso. While Nick had a large roaring "protective" lion tatted on his right shoulder. BK explained the pics saying:
(:baby @nickdgordon & I's new TATTS (: hope U all like! they're all very meaningful 2us&hopeU understand tht meaning.

(: new TATTSSS (: hopeUall like ! #TheLion tht protectsME(: @nickdgordon & the#SongBird that is abt2#SHUTiTDOWNiNTHAGAME(;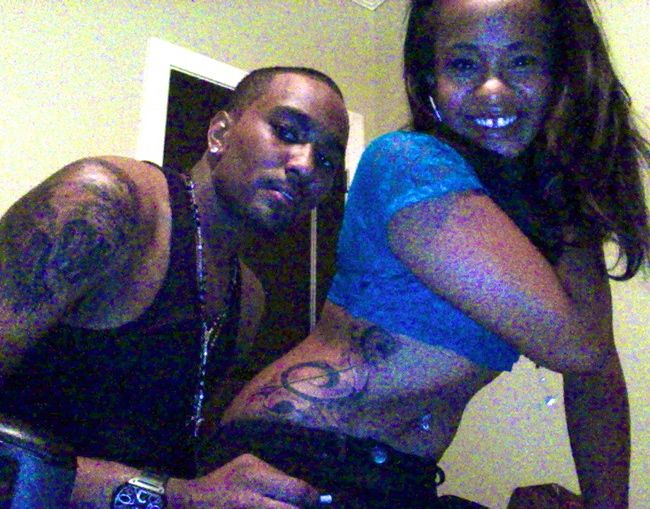 So apparently Bobbi Kris is going forward with plans to have a singing career....
Pics: Twitter