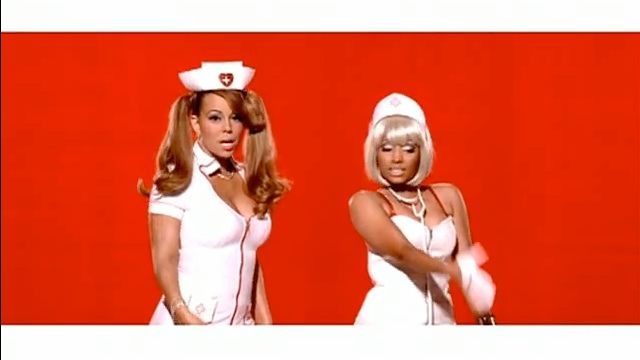 Pop diva Mariah Carey wasn't thrilled when she heard Nicki Minaj may be heading to "AI." Get the deets inside and see Nicki's new perfume bottle and get the deets on Diggy Simmons show.
Though they've worked together in the past, sources say Mariah Carey was not thrilled by the news of Nicki Minaj maybe heading to "American Idol." In fact.....Mariah is said to have hung up the phone when told of the news!
What's Mariah's beef with Nicki? Folks say it isn't personal but Mariah wants to be the ONLY female on the panel and she's not too interested in competing with a chick who's younger than her.
And then there's the elephant in the room....THREE Black judges! Will folks in middle American be ready? Hmmmm.....
Also.......
Nicki has revealed the bottle for her upcoming fragrance, and it's perfect for her Barbie-loving fans. The scent will drop the end of September.
In other tv news.......
Rapper Diggy Simmons will be heading to BET, according to Deadline Hollywood. This time, for his own show...sans the rest of his fam. The network has picked up an "Untitled Diggy Simmons Project" headed up by the fire-hot writing/directing/production team of Mara Brock Akil and Salim Akil.
The Diggy Simmons scripted project is described as a fresh and edgy look at 17-year-old Diggy Simmons, his life as a blogger, and the close group of loyal friends he has. He'll play the main character Blake and Teyana Taylor will play his ex. Of course. Bria Murphy has also been cast on the show as the girlfriend (Nia) of one of the characters. It is being set up as an initial 2-hour mini movie that has the possibility of going to series.
Kevin Liles is co-executive producing. Diggy is such a cutie!