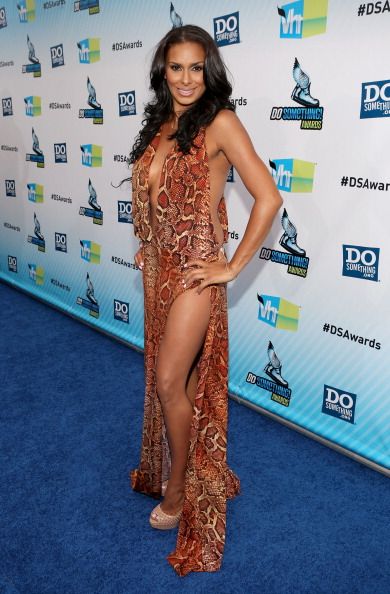 "Basketball Wives: LA" star Laura Govan lost over 100 pounds recently after birthing her fourth child, and now she's flossing it all. Can't be mad at that. Check out her new bod in an extra revealing snakeskin dress last night on the blue carpet of VH1's Do Something Awards. Decide if we love it inside...
In a custom snakeskin dress with a deep plunging neckline and a slit up to the high heavens, Laura Govan showed off her even sleeker bod for all to see last night in L.A.: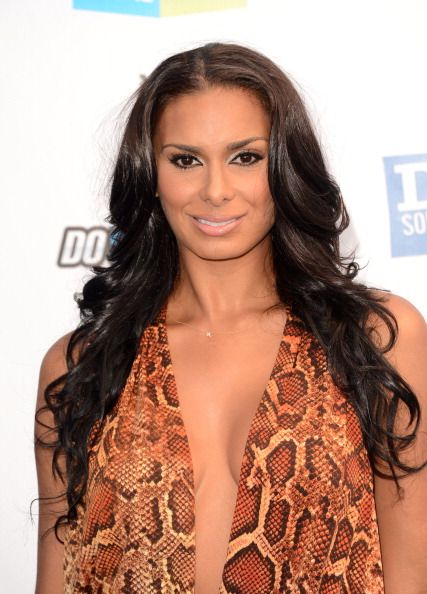 She paired her sexy dress with a pair of nude studded Louboutins.
The busy reality chick is set to release a workout DVD soon geared for working moms, a feature film in the works (with Anthony Cherry, Draya, Ester Dean & Mechelle Epps), writing a new low carb/low calorie cookbook, and season 3 of "BBW LA", which is currently being filmed, starts September 10th on VH1.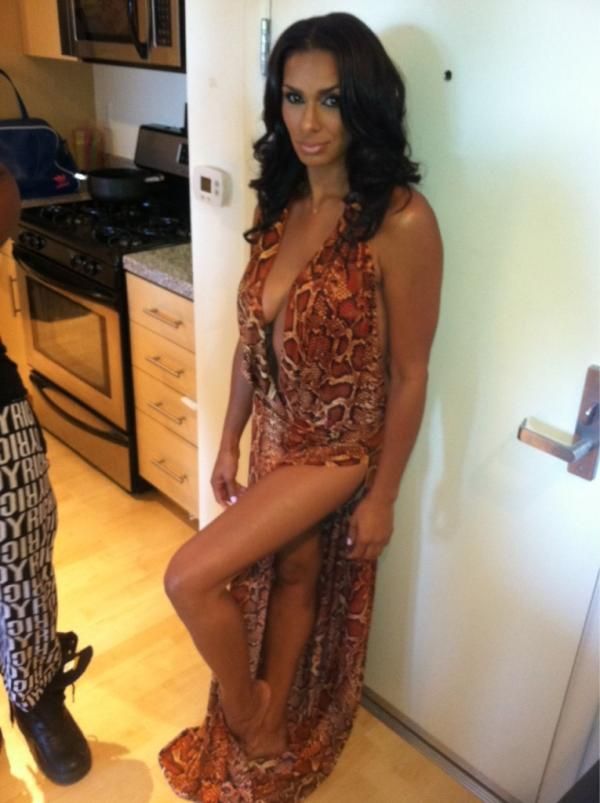 So, about her blue carpet look....
DO WE LOVE IT?!
Pics: Christopher Polk, Jason Merritt/GETTY