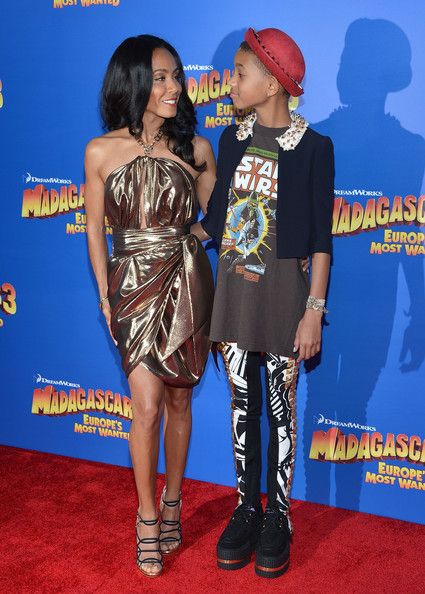 11-year-old Willow Smith posted on her personal Instagram page a letter she wrote to her mom's good friend Tupac Shakur. Take a look at it inside....
Willow posted the below letter and said, "Lookie Lookie, what I found, I wrote it YEARS ago."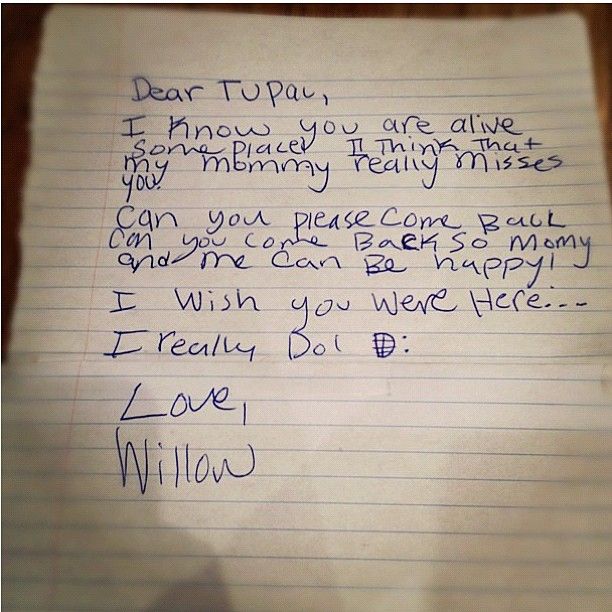 That's sweet. Clearly Jada was so visibly upset for years following Tupac's death, as they were indeed very close, that her daughter thought 'Pac needed to come back from wherever he was to make both Jada...and Willow herself...happy again. She said she knows he's alive--which could have been just a child's take on what death means...or something else.
The letter begs a few questions some conspiracy theorists will have a field day with, but we'll keep those to ourselves.
In other news, Willow begins filming the 1982 remake of "Annie" in the spring.