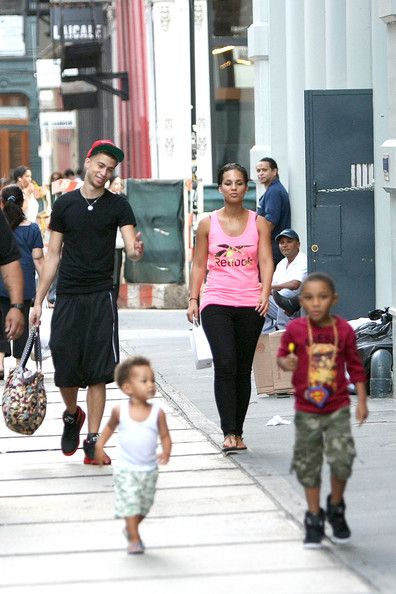 Alicia Keys took a break from her recording sessions to take a walk around her NYC neighborhood with her brother Cole, son Egypt & step-son Kasseem, Jr. Pics of the family outing inside...
The "New Day" singer was on mommy duty yesterday as it was time for a family walk around Tribeca. Alicia, in a casual pink Reebok tank and leggings, was spotted letting happy kiddies Egypt (who turns 2 this October) and 5-year-old Kasseem Jr. run ahead. But she kept a close eye...and so did her bodyguard: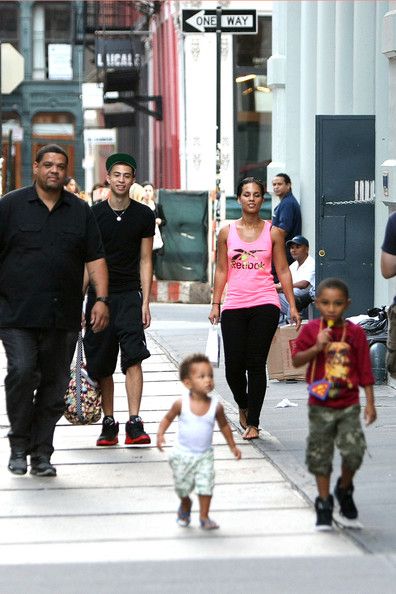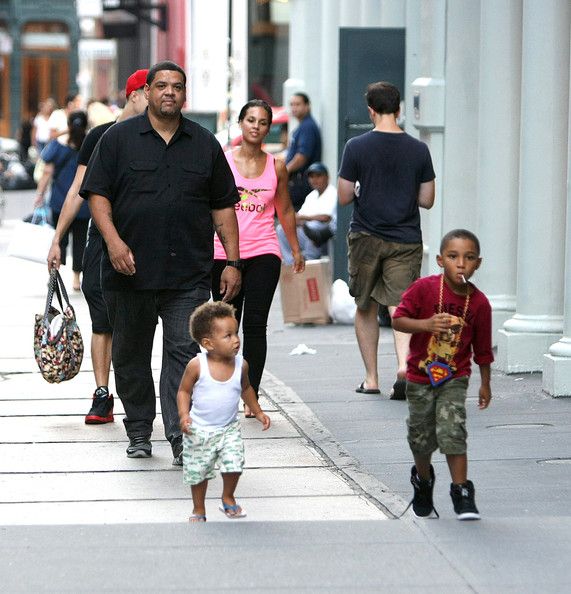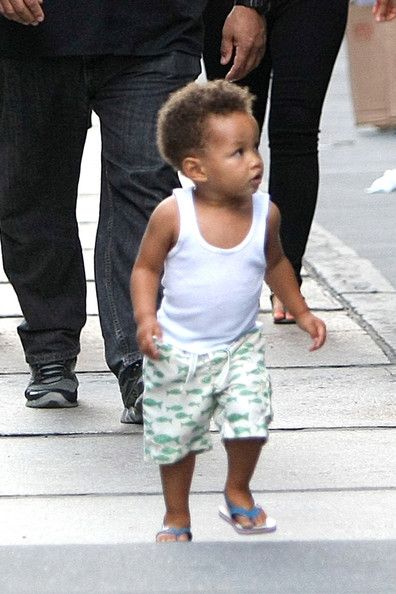 How cute!
BONUS:
Papa Swizzy spent this week giving back to Bronx Charter Schools. He and Jr. brought boxes of Samsung Galaxynote 10.1 devices to "make the classrooms of the future." Nice!
Pics: Pacific Coast News