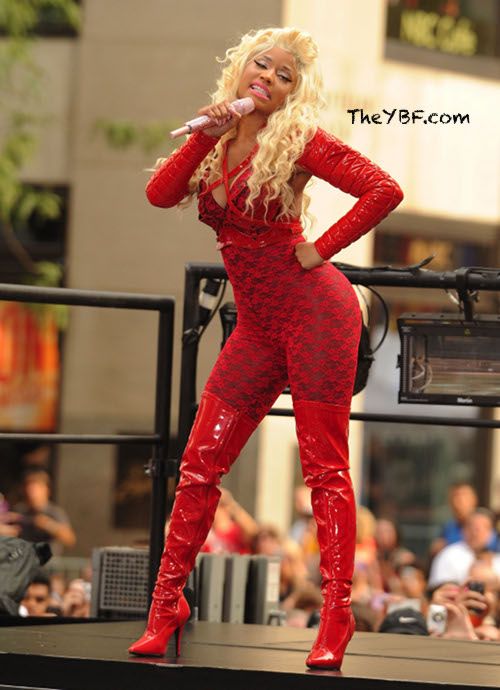 Rap superstar Nicki Minaj performed on the TODAY show this morning. And she turned it out in red spandex & leather as she rocked out with "Starships" & "Pound The Alarm." Plus, she snapped pics backstage with Gabby Douglas & Jordin Sparks. See pics and video of her performance inside.....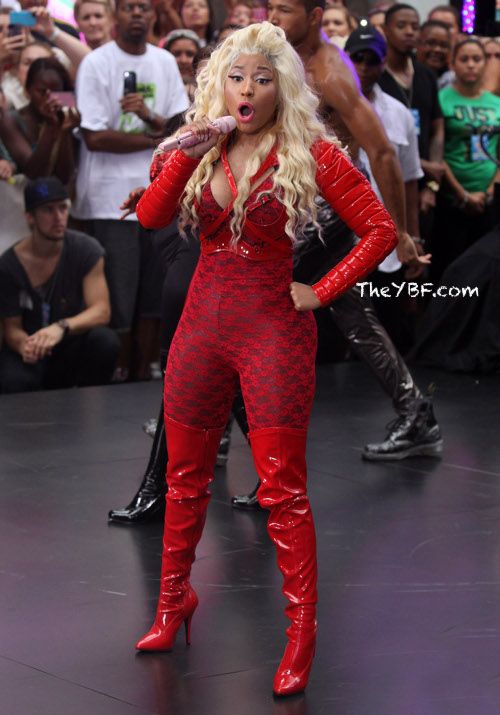 This morning, Nicki Minaj threw on her printed red catsuit and thigh-high patent boots to perform live in concert during the Today Show Toyota Concert Series at Rockefeller Center Plaza in New York City.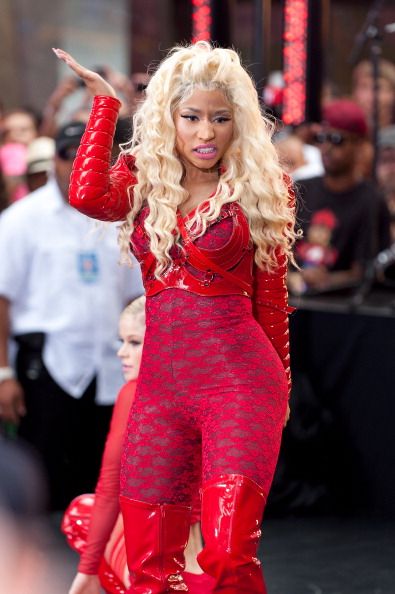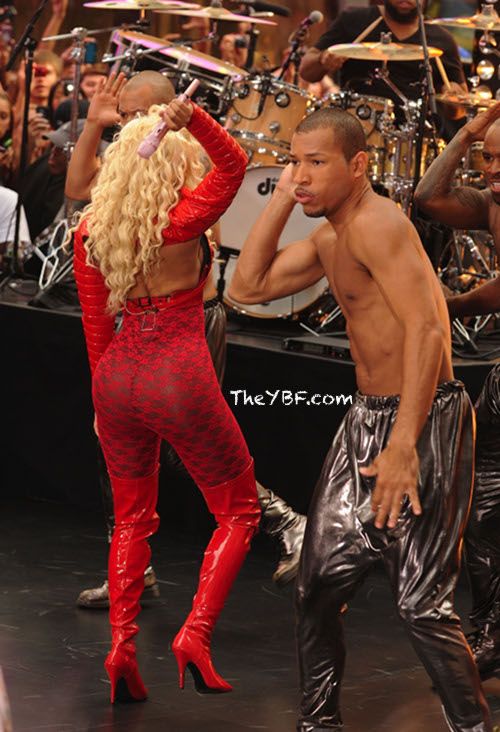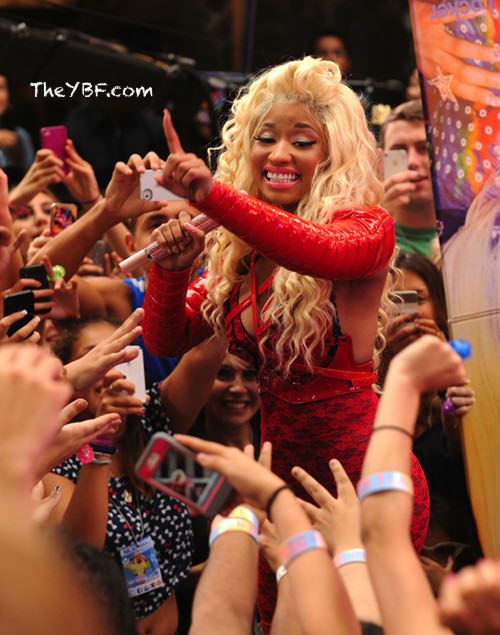 She told Matt Lauer that her alter ego "Roman" would be making an appearance during her set and she threw in her British accent.
The Pink loving pop-rapper also revealed that when it comes to her career and image, she is very hands on and makes her own decisions. And she dished on how her International Pink Friday: Reloaded tour went down.
Watch Nicki perform "Pound The Alarm" below:
Watch Nicki perform "Starships" below:
Watch her interview here and see her perform "Beez In The Trap":
And backstage, the Head Barb was spotted with Gabby Douglas and the Fab 5, who were also appearing on "The Today Show":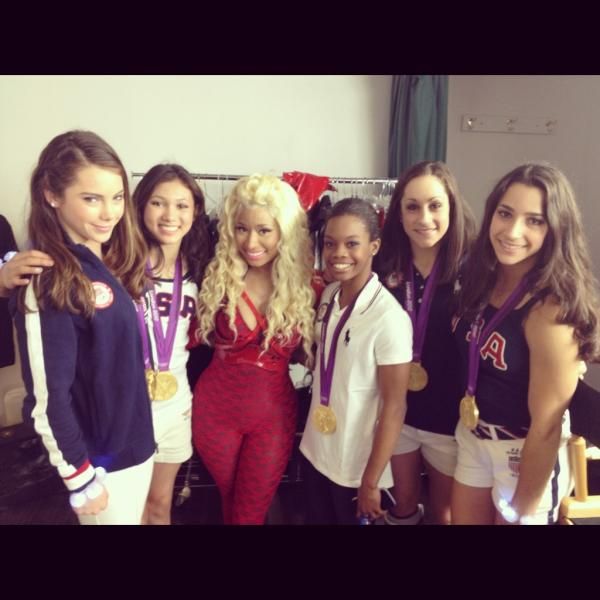 And also Jordin Sparks who was there to promote Sparkle: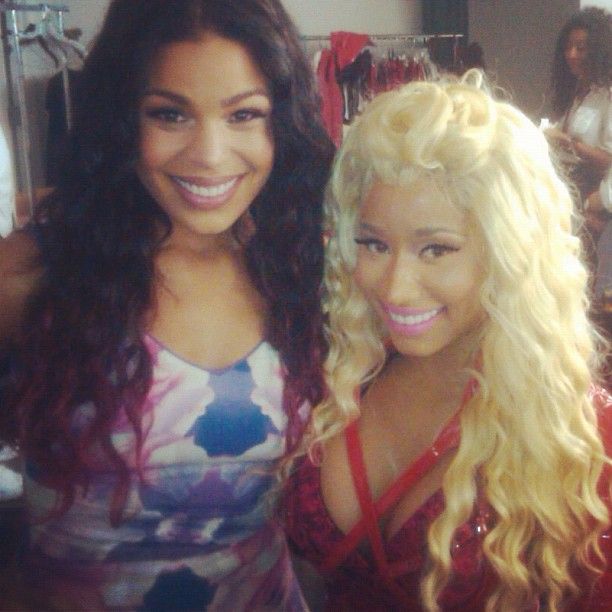 Cute. Next up for Nicki? She's putting on her free make up concert (to make up for that Summer Jam debacle) tonight at Roseland Ballroom in NYC. It will be live streamed on Pepsi.com at 9:30p ET. Get your spandex & wiggery ready....
Photos via INFPhoto/Instagram