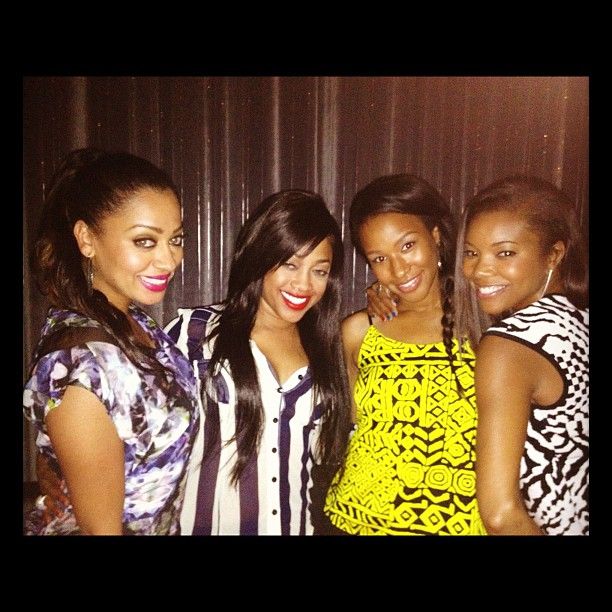 The basketball boys aren't the only ones having fun in London. So are their wives and girlfriends. Pics of Gabby Union, Savannah Brinson and more partying in London, plus a new reality show for Gold medalist Sanya Richards-Ross, another YBF track star copping Gold and Dwight Howard is very likely set for the Lakers...
Rapper Trina instagrammed a pic of her London Nights with her girls. Now that she's become James Harden's main chick, she's been chillin' with the other basketball wives and girlfriends even more--like LaLa Anthony, Savannah Brinson & Gabrielle Union.
Gabby rolled into town this week with her man Dwyane to cheer on the men's basketball team. And so that Gabby could catch the women's soccer final Thursday evening:
She tweeted a pic of her and her photographer fan cheering on TEAM USA to gold. By the way, Gabby said she played soccer for 11 years!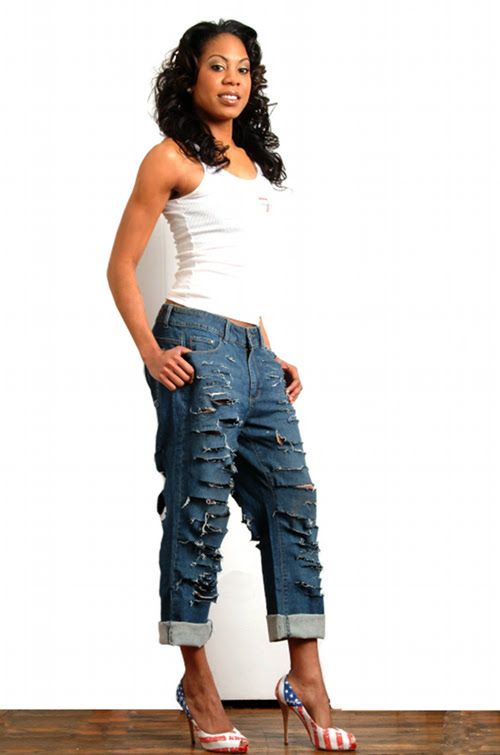 And speaking of Olympic Gold, the winner of the Women's 400M final at the 2012 Olympics, Sanya Richards-Ross, just nabbed her own reality show! The pilot that was shopped around, and produced by Good Clean Fun (same producers as Tia & Tamera's reality show), got picked up by We TV according to Deadline. Interestingly, Sanya appeared on the same network when she and her NFL hubby Aaron Ross showcased their nuptials on an episode of "Platinum Weddings" a few years ago.
Here's the synopsis of what her show will be about:
It was shot in Austin before Richards-Ross left for London and offers an insider's look at her rigorous training regime as well as her personal life. Richards-Ross is married to two-time Super Bowl champion Aaron Ross who just signed a 3-year $15 million contract with the Jacksonville Jaguars. The reality series reveals the often intense rivalry between the hyper competitive couple. (Ross was in the stands on Sunday cheering on his wife with her parents when she won the Olympic gold.) The TV project also provides a behind-the-scenes look at Richard-Ross' inner circle that includes her mother Sharon acting as her agent, her father Archie working as her manager and her sister Shari as her business partner.
Congrats Sanya!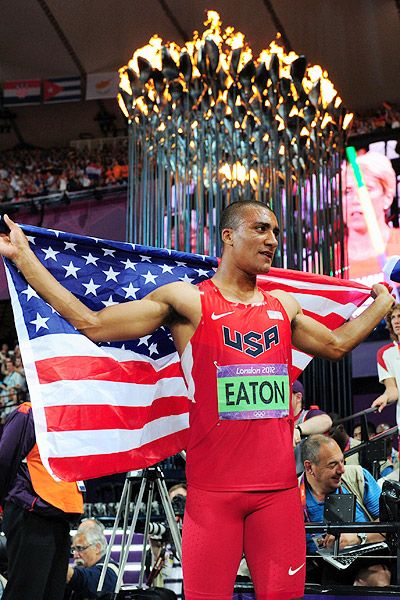 And we've got another YBF gold medalist on our hands. Decathlon winner Ashton Eaton just won the 10-event competition Thursday evening. His father is African American and his mother is of European descent. His mother, who was also an athlete and a dancer, cheered him on from the stands for the 2-day long event alongside his fiancee. Ashton's father and grandfather played football.
Ashton's big win had folks asking was HE the best athlete in the world instead of Usain Bolt, who has 2 Gold medals this Olympics for the second year in a row.
"Ashton is the best athlete whoever walked the planet, hands down," his USA teammate Trey Hardee said after he grabbed the silver medal himself. "The same reason Usain Bolt is the fastest man on the planet."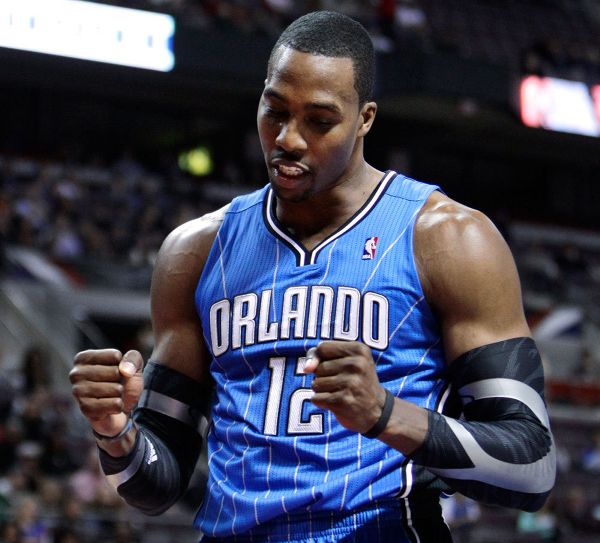 And big NBA news is shaking up the sports world. Dwight Howard looks to have gotten his wish--if nothing changes overnight. He's leaving Orlando for a big market team. He just solidified a 4-team trade, which will put him in a Lakers jersey and Laker Andrew Bynum in Philly.
Dwight remained mum when asked about the trade Thursday night by paparazzi who spotted him out in L.A. after his back injury rehab session. But ESPN says it's now final.
"He's ecstatic ... just incredibly happy to be moving on to the Lakers, moving out of Orlando," ESPN's Stephen A. Smith said of a conversation with Howard. "He's just anxious to put the events of the past behind him. ... His attitude is this is second home to him already (because Howard has spent time in Los Angeles rehabilitating his back). One of the things he told me, 'I can assure you I'm happy to be here.'"
A new set of gossip flowing from that Laker locker room and new Laker ballers' bedrooms? Interesting. You feeling Dwight as a Laker?