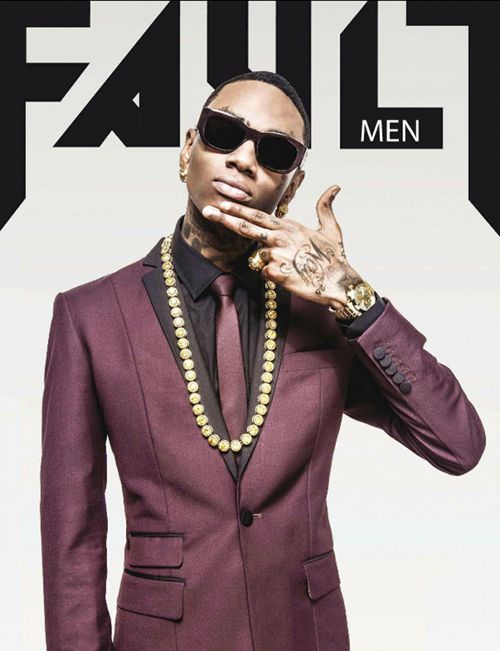 If you've been wondering what rapper Soulja Boy's been up to, besides being in a relationship with fellow rapper Diamond, he wants you to know he's into the fashion game now. The youngin' is featured in the new FAULT magazine in a Men's Fashion spread. And say what you will about his style of music, but dude has come a long way since the scribble painted sunglasses....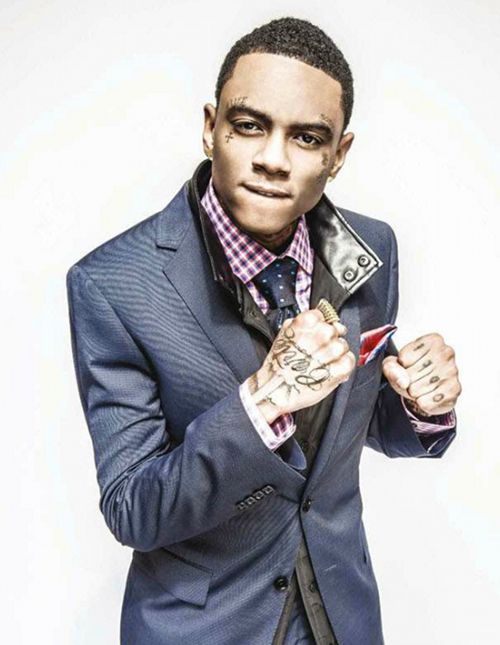 A very tatted up Soulja Boy gets clean in various suits and jeans and jackets for his photo spread with FAULT mag. And accessorized with his S.O.D. Money Gang chain: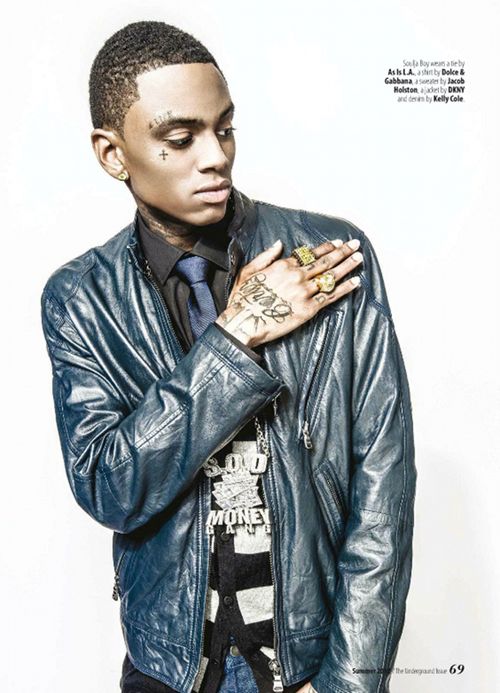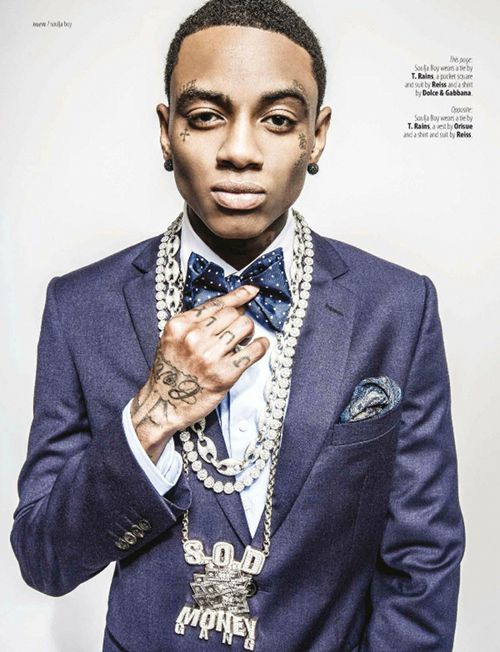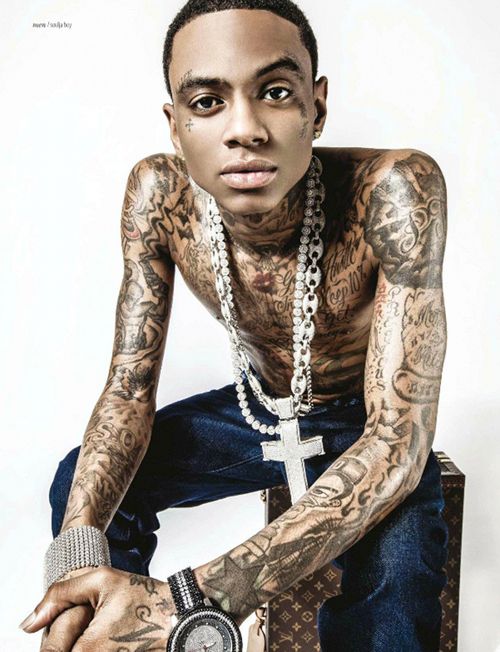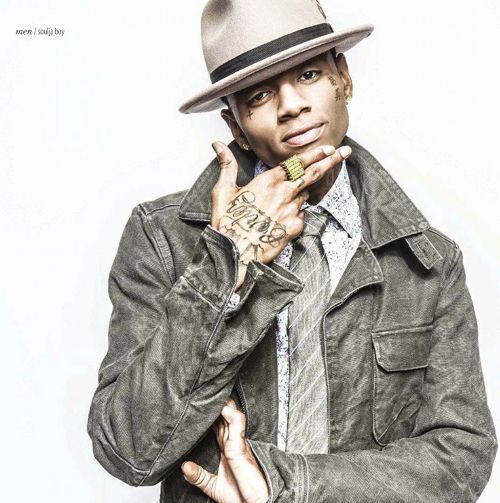 A few excerpts from the interview:
Soulja, some people have one clothing line – you have two: S.O.D.M.G and OCG. Can you tell us more about those lines?
Well I actually started S.O.D.M.G at 17. I've always been into fashion. OCG is a movement, inspired from the love of the ocean really. That label took off very quickly and infiltrated the market, we received lots of positive feedback and sales with both lines.

How would you describe your personal style?
I always keep it fresh. I try to work in vintage and customized pieces. Really love Louis Vuitton, Versace and Balmain.
Apparently he just wrapped a European tour and is working on his fourth album, Promise. Who knew?
Photog: Miguel Starcevich, Stylist: Avo Yermagyan