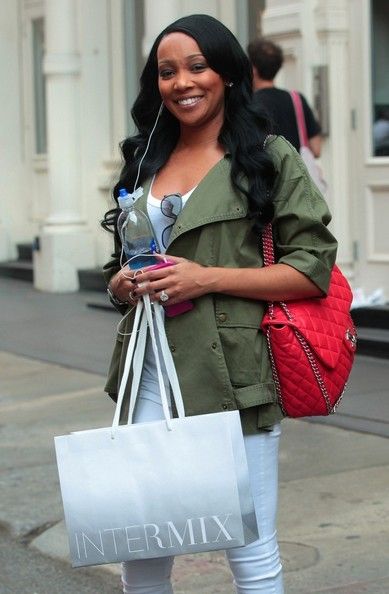 Monica always manages to look chic and put together, no matter the occasion. And her shopping spree at Intermix in Soho in downtown Manhattan yesterday as no exception.
Pics of the fab singer rocking her jeans and sneakers inside...
31-year-old "Anything" singer Monica made her way to Soho to shop it up after her promo rounds with her hubby Shannon Brown. And rocked all white with a green cargo jacket and multi-colored hi-top Adidas Opening Ceremony sneakers with her red Chanel bag: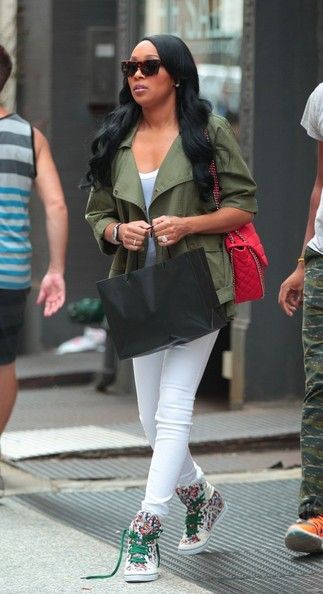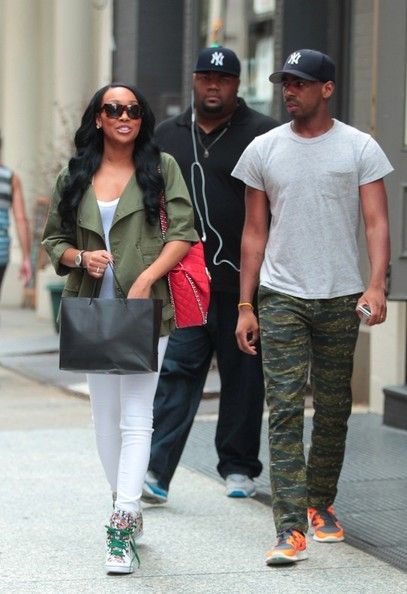 Cute!
She then packed up her luggage and left Trump Soho hotel to hit the airport. Loves this look.
Pics via INF