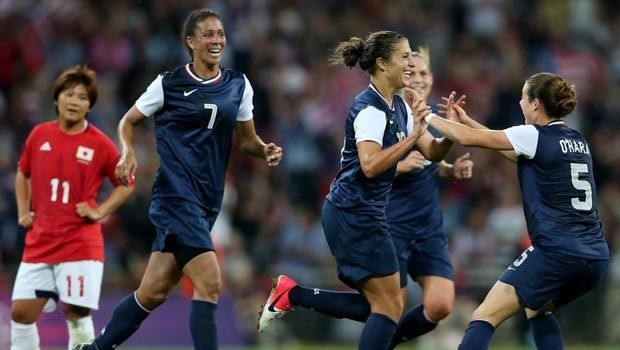 USA Women's Soccer just redeemed themselves after losing the Gold to Japan in the 2011 World Cup. They just beat Japan tonight to win the Gold, for the third straight time in the Olympics. And two YBF chicks on the team--Sydney Leroux & Shannon Boxx--helped make it happen. Get their interesting back stories inside...
She's 35, a powerful Midfielder on the US Women's Soccer team, and was one of the leading reasons TEAM USA just took the Gold in Women's Soccer.
Shannon's biological father is black, but she was raised by her white single mom: So the Southern California native told media recently that while in college, she took it upon herself to learn the culture of her other half.
"For me, I really learned about my other half. I took African American studies. I majored in it. I think that was one of the best things I could have ever done. My mom couldn't teach me those things. So I went and taught myself and learned those things when I was at Notre Dame."
And her 22-year-old teammate, Sydney Leroux, says she couldn't have gotten this far had she not broken up with her professional baseball player fiance: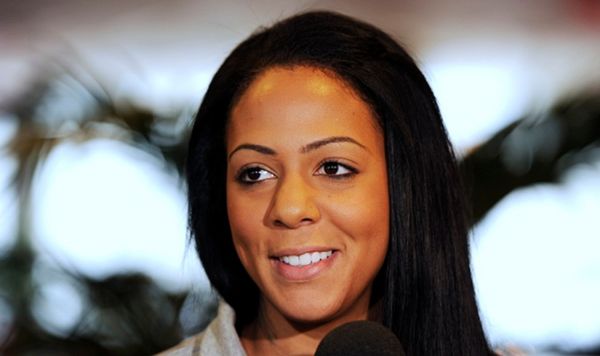 She's plays Forward on the team and was one of the major subs of the game to help her team beat Japan. But she didn't make it this far without catching flack from her Canadian half.
Sydney, who is also bi-racial and the daughter of retired American MLB star Ray Chadwick, was born in British Columbia, Canada. So her dual citizenship made her eligible to play for TEAM USA. Many Canadians called her a traitor and didn't take kindly to her decision earlier this year.
The UCLA student told Yahoo Sports that her relationship with her MLB player fiance Brett Lawrie (of the Toronto Jays) was holding her back from progressing:
"I don't think I would be where I am if I were still engaged," Leroux said. "I think that now I have time to focus on me, and I don't think I did that when I was in a relationship with my ex-fiance, so I'm happy. "I mean, if I could thank him, for just, like, not having it work, I would because I know for a fact I would not be here. Ever since that happened I have kind of rebuilt my dreams again."
Wow. Congrats to the ladies on staying string and grabbing the Gold!