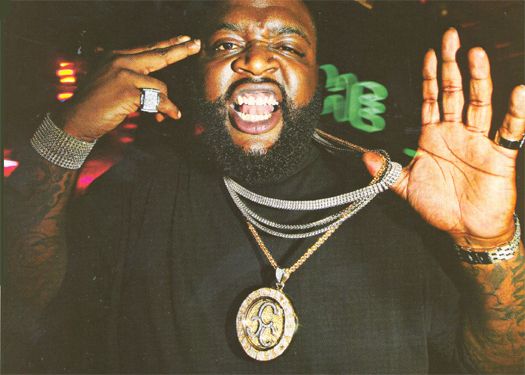 Rick Ross sits at #1 on the music chart and scored his biggest 1st week album sales ever. Deets inside and see rapper Drake and his rock hard abs on Instagram. Also, find out about Floyd Mayweather and Shantel Jackson (since he's been out of jail) and get deets on the DJ who gives oral sex to sleeping men!
Def Jam Recordings' Rick Ross got his fourth #1 Soundscan career debut for GOD FORGIVES, I DON'T (released July 31st), with first week sales of over 225,000 copies, his biggest first week ever. Talking about the album he said,
"It's my best body of work yet. GOD FORGIVES, I DON'T is a very dark story…it's extremely lyrical. The music is next level. I'm expecting nothing but the biggest results. That's what's needed, and I'm going to deliver!"
Congrats Rick!
In other rap news........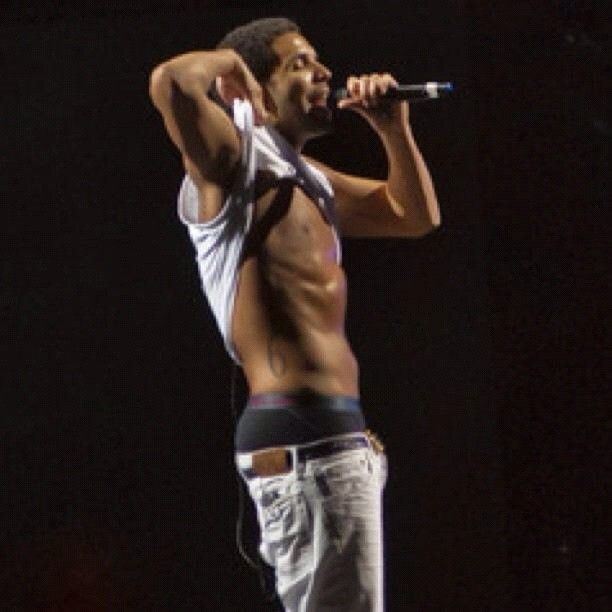 He's been tweeting that he hits the gym a lot and now all of Drake's hard work has paid off.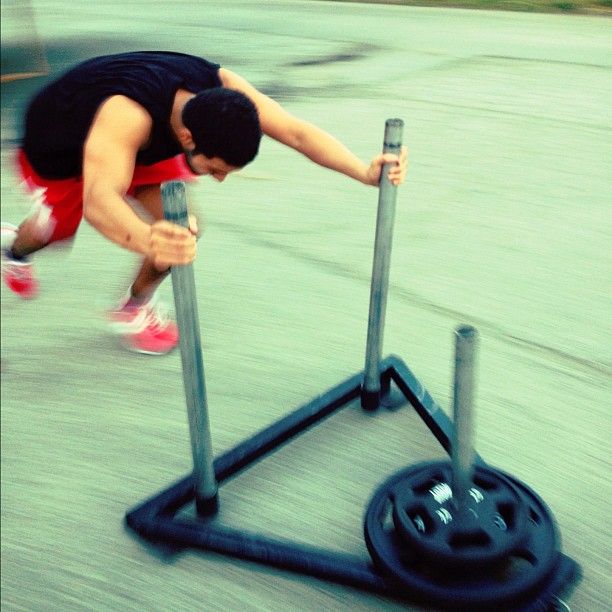 He revealed his rock hard body recently and his fans are very impressed. He also showed off his awesome bod when he posted about getting his new 416 tattoo.
Looking good Drake!
And at the movies....
50 Cent's new movie "Freelancers" appeared last night and he was joined by BFF Floyd Mayweather and his lady Shantel Jackson (who's also in the movie). Floyd joins 50 and Shantel for a pic at the (:44) mark and Shantel IS NOT HAPPY about it. She looked pissy but Floyd surely put her in place--right next to him. Is there trouble in paradise?
And in foolywang news..............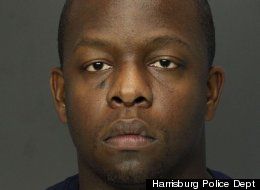 Dajuan Porter (a popular DJ in Pennsylvania) was arrested recently and charged with three counts of involuntary deviate sexual intercourse, three counts of sexual assault and burglary, according to NewsOne.com. Dajuan would put the men in a compromising position (he allegedly spiked their drinks) and performed oral sex on them as they slept. In each case, the assault ended once the men woke up and stopped him.
And this must be some type of fetish for Dajuan as last year, he was charged in Worcester County, Maryland, for sexually assaulting his sleeping cell mate in prison.What's really hood?
The Randomness:
1. Kanye West, Beyonce and Jay-Z in new "Watch The Throne" documentary video. Story
2. Aziz Ansari remakes hip hop album covers. Story