SPORTS: Terrell Owens LANDS 1-YEAR Contact With Seattle Seahawks + President O. HOSTING Fundraiser With Basketball Greats Michael Jordan & More
Aug 07 | by _YBF
Terrell Owens is officially a "baller" again after signing a one-year deal with the Seattle Seahawks. Get the deets inside and find out about President Obama throwing a fundraiser featuring some of the most decorated athletes of all time.
Terrell Owens has another opportunity to have a career in the NFL...and to pay off his ridiculous debt thanks to back child support...as he's just signed with the Seattle Seahawks for a one-year contract reportedly worth $1 million.
On Monday night he tweeted: "God is good. Thankful. Grateful. To ALL my new teammates & the "12th Man"... Let's Do This!!"
His tryout went great. But not everyone is happy for T.O. The Seattle Times' Jerry Brewer said:
"It's like the Seahawks are determined to test the sturdiness of what they've built before the renovations are complete. It's like they want their three-man quarterback competition to be as stressful as possible. Still, you have to wonder if any of Owens' five former teams have exited the T.O. Experience feeling like his talent was worth the sideshow."
We'll have to see T.O. prove the critics wrong this season. But we know a few of those baby mamas are jumping for joy...
Also in sports.............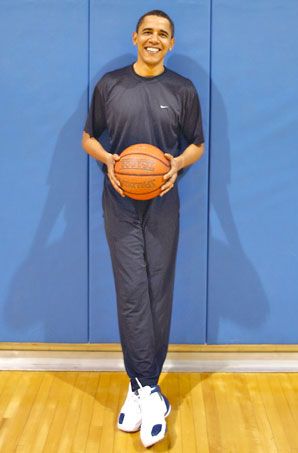 On August 22nd, President Obama will host a campaign fundraiser featuing basketball greats Michael Jordan, Carmelo Anthony, Sheryl Swoopes, Alonzo Mourning, and Patrick Ewing, just to name a few.
Campaign contributors will automatically be entered into a drawing to decide which lucky supporerts will get to go to the event, shoot some hoops, and watch the Obama Classic.
Visit President Obama's campaign site to enter the drawing. Mr. President is bringing out the big dogs this re-electon season....