Kevin Durant and TEAM USA Men's Basketball are having the time of their lives in London. The ballers are taking in all kinds of sports during their off days, as they've been spotted watching the Swim Team, Volleyball, Tennis, and now Track & Field.
Check out the Instagram pics of them testing out the track equipment last night inside. And decide who would win if the fellas DID race...
Ready.....set....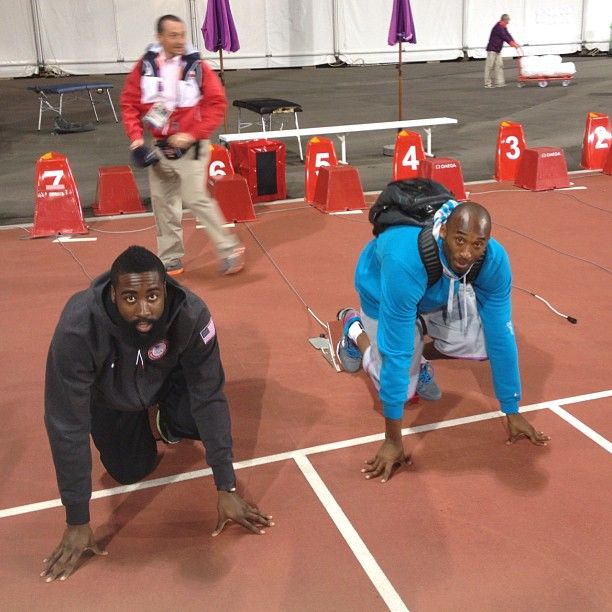 Kevin Durant, Kobe Bryant, James Harden, Chris Paul, Russell Westbrook, Carmelo Anthony and the rest of TEAM USA had some fun this weekend testing out the track & field equipment. So they went on the track to playfully line up on the starting blocks last. Teammate Kevin love tweeted the above pics saying:
@kevinlove@trey5 @russwest44 @cp3 @jharden13 @mindofai9 setting up for the 100M dash!!!
Ha!
And Kevin, James & Carmelo visited the beach volleyball courts to get some tips from reigning Gold Medalists Misty Mae Treanor & Kerri Walsh: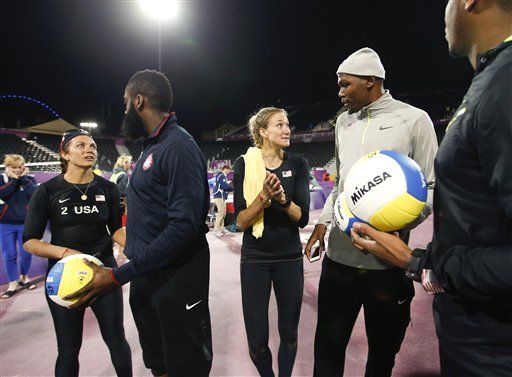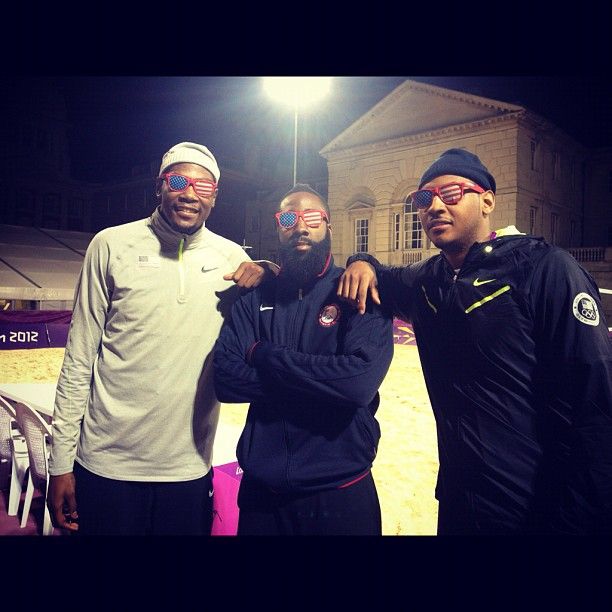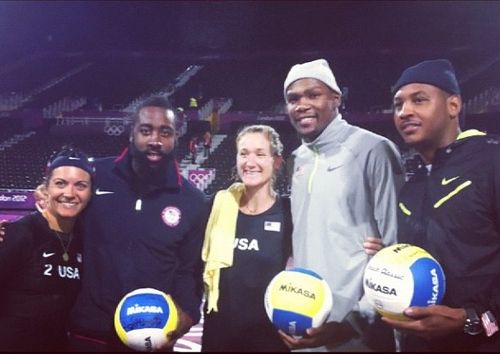 And Carmelo tweeted a pic of himself ridin' 'round and gettin' it in the Olympic Village: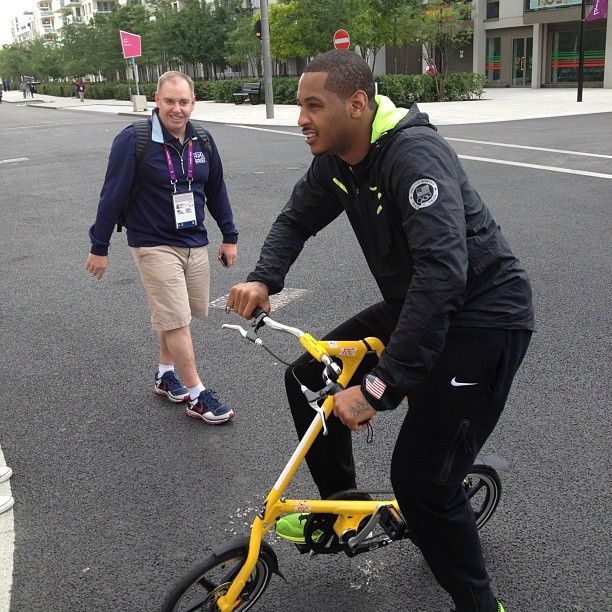 Fun times!
Pics: Instagram