Look like things are back on track. After calling off the engagement and wedding (that was happening days later) last month, The Game announced a weeks later that he and fiancee Tiffney Cambridge were back on. And it looks like all is still good...for now...as the twosome were spotted on a dinner date last night in L.A.
Pics inside...
With a still heavily bandaged thumb after a basketball game accident (did somebody get their ass handed to them?), rapper The Game headed out to dinner with his back-on fiancee Tiffney last night: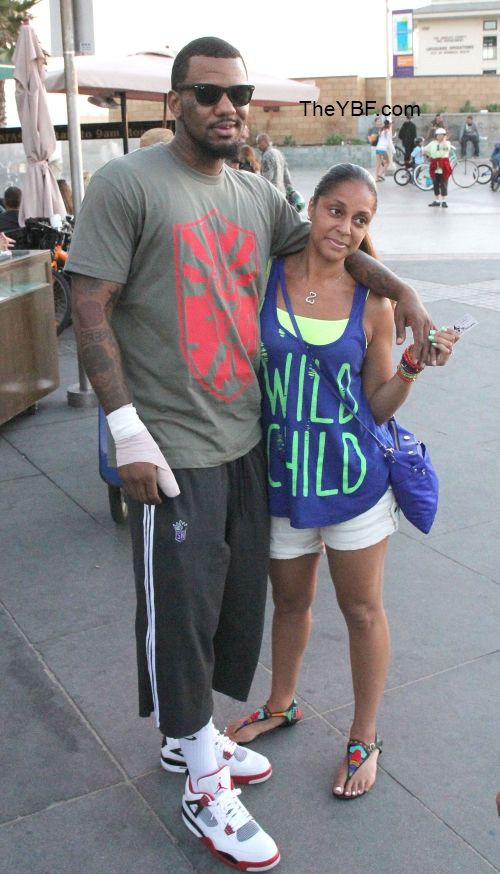 The two were spotted looking cute and casual. With no signs of the rockiness they were facing last month. So the couple left the kids at home and hit Hennessey's for dinner, then left on a Pedicab Rickshaw at Hermosa Beach: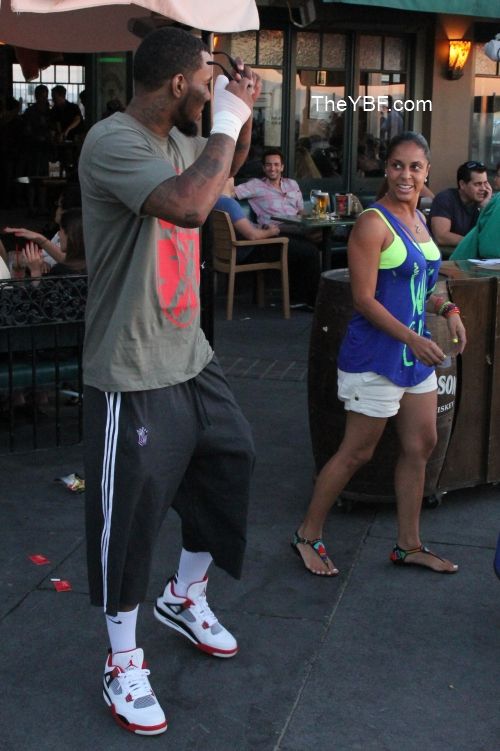 Still no deets on the new wedding date. But we're pretty sure that reality show documenting the days leading up to their nuptials is back on though. You already know....
Pics: WENN