The sexy Tyrese was spotted out in London this weekend. And he's in the midst of filming Fast & The Furious 6, so he was spotted hanging out with co-star Vin Diesel. Pics of the fellas, plus Shemar Moore back in Beverly Hills, inside...
Black Ty tweeted last night after leaving Nobu in Berkely Square:
London town.... We're here..... The whole F6 is in the streets tonight..... Handcuff your chix we dont play fair..!!
Well that's obvious. He also told his fans he ran 8 miles on the treadmill at 2:30AM London time. Hot.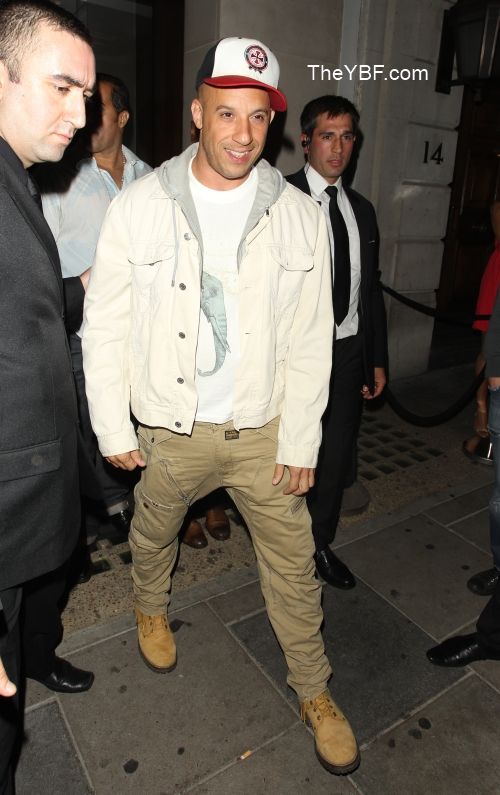 His F6 co-star Vin Diesel was also spotted leaving Nobu heading for a night out on the town. Fun times I'm sure.
And over in Beverly Hills, hottie "Criminal Minds" star Shemar Moore was spotted hitting the streets in his usual fedora and white tee: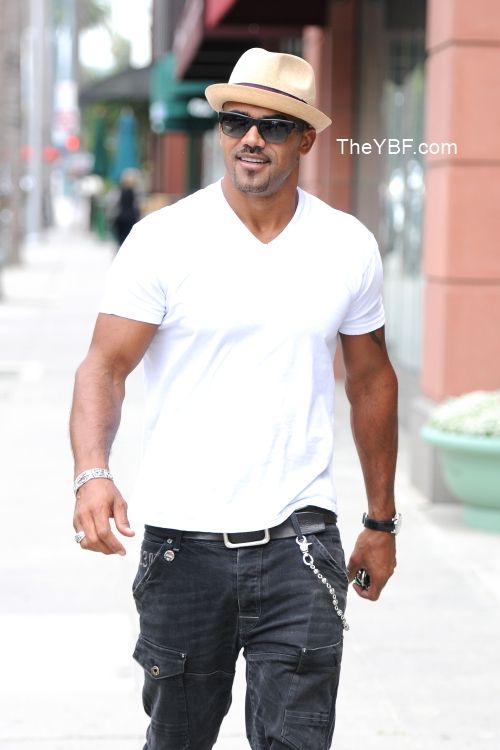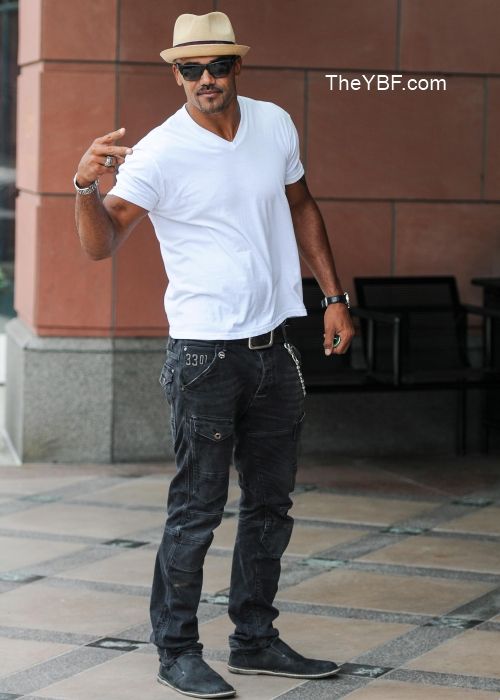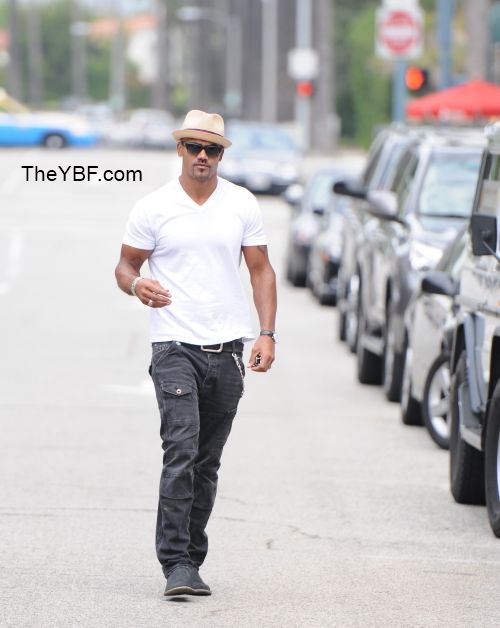 Sexy....
Pics: SPLASH/WENN