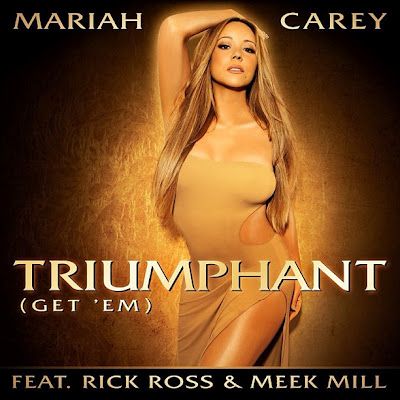 Mariah Carey is back to take over the charts starting with a track called "Triumphant" featuring Rick Ross and Meek Mill. Listen inside....
Future "American Idol" judge Mariah Carey has dropped her first new single in two years called "Triumphant (Get 'Em)" featuring Rick Ross and Meek Mill. The single is the first off Mimi's upcoming yet-to-be-titled 14th studio album.
During a press interview today with Mariah & Randy Jackson, Mariah revealed her inspiration behind the project saying:
"Triumph is what I was feeling at the time when I wrote it. Whitney had just passed and Nick was in the hospital, so these were very difficult times and writing this helped me through it. Triumph is about self-expression."
The diva urged her fans to truly take the words to heart saying;
"Listen to the words of the song. There is so much you can get out of this, it is truly an inspirational song."
Check out the heavily rap laced track with MiMi's vocals below: