Kanye West and Kim Kardashian were spotted leaving a Broadway play last night. See their candids inside as pics of Kanye on the set of 2 Chainz "Birthday Song" video.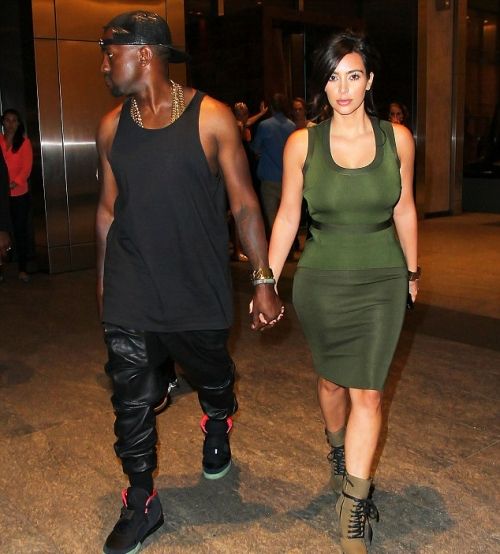 Not sure why but this whole relationship is starting to give me Diddy/J.Lo vibes back when they first started kickin' it and she all of a sudden started dressing lke she just stepped off the set of a hip hop video.
Anywho, last night, Kanye West and Kim K. were seen leaving the Al Hirshfeld Theatre in NYC where they took in the Broadway musical Fela!
While Kim wore a fitted green dress and booties, Kanye rocked his video set look with chainz, his fave keather pants,a nd a black tank.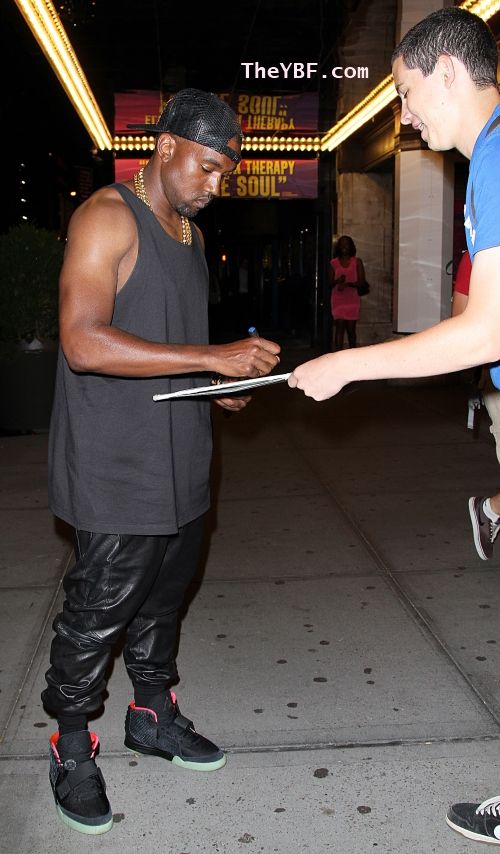 Kanye even took the time to sign a few autographs. Nice.
Earlier in the day.......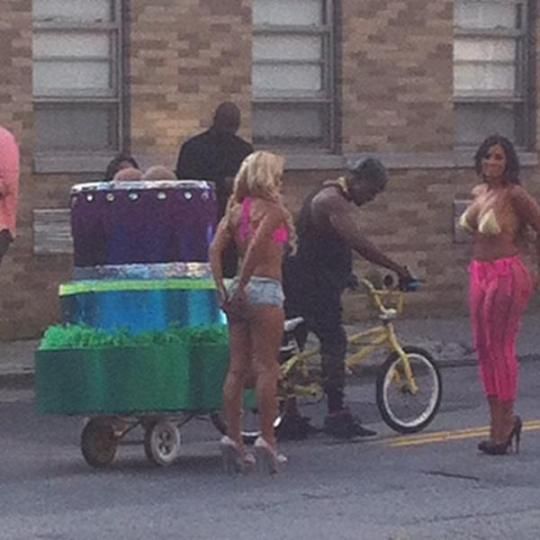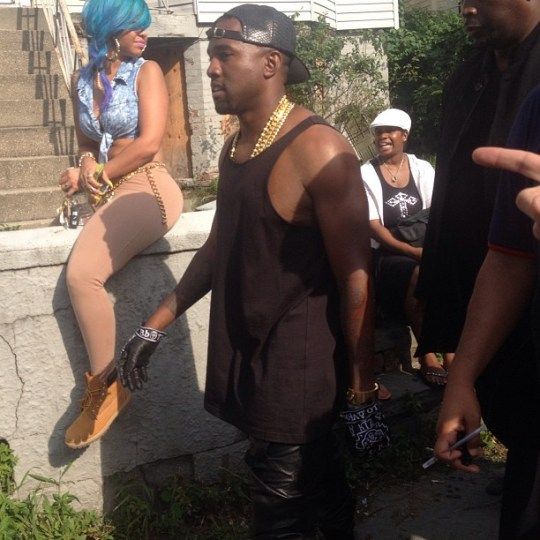 Kanye (decked out with his own Air Yeezys) was in Yonkers,NY where he filmed the "Birthday Song" video with 2 Chainz.
After shooting, 2 Chainz headed over to 40/40 for the official listening session for his Based On A T.R.U. Story album. Lots of music dropping this summer...
The Randomness:
1. EnVouge breaks up and splits into two girl groups. In case you were wondering. Story.
2. Matt Barnes arrested for outstanding traffic warrant. Story.
Photos via Splash/Ty Kidd