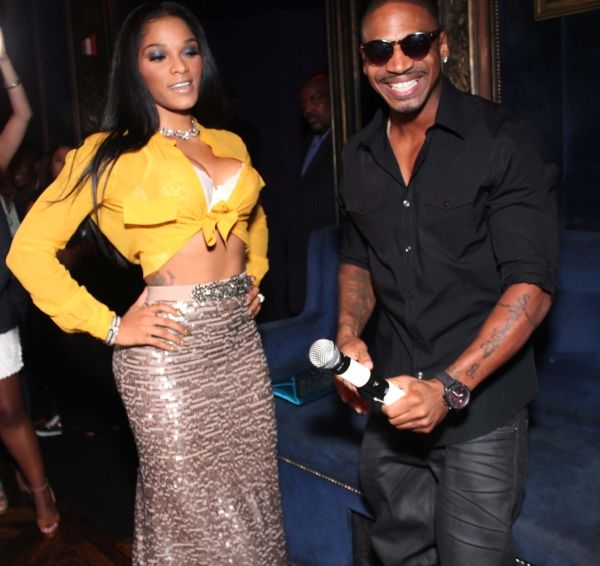 At last night's private press dinner at the Griffin in the Meatpacking District of NYC, Joseline Hernandez dropped a few of her quotables she's become known for. Yes, she still thinks Steebie/Stevie is the best thing since her implants and a good weave. And no, we don't think therapy helped an ounce.
Pics from last night's dinner with the "Love & Hip Hop: Atlanta" cast, plus what Scrappy, K. Michelle & Stevie J. had to say about Toya Wright, being a mama's boy, and more...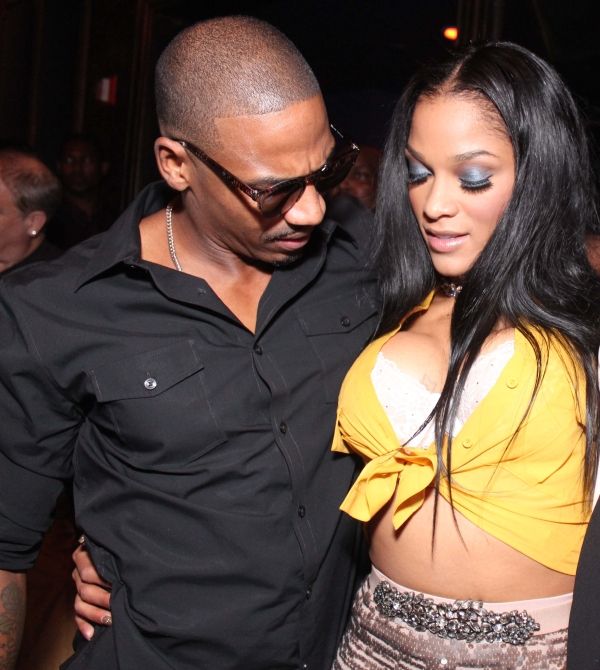 Self-proclaimed "International Superstar" Joseline told media last night, "I do whatever my daddy (Stevie J) tells me to do."
And that was beyond obvious. The clueless, yet sadly intriguing (because we do have some sympathy for her being slightly delusional and clearly manipulated by Stevie) star of "LAHHA" expressed her love and loyalty nonstop during last night's press event. She reiterated several times over:
"I'm working with the best...he's never gonna leave me alone"
And what will Stevie's baby moms and supposed girlfriend MiMi think? Joseline couldn't give a damn as she revealed, "I suggest she stops crying because I ain't going no where."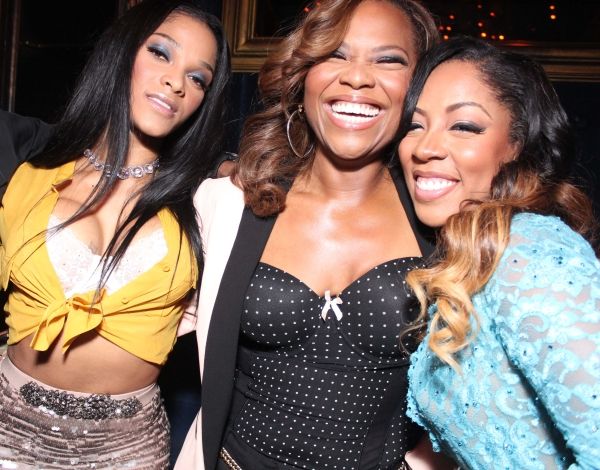 Executive Producer Mona Scott Young was there of course to introduce the cast.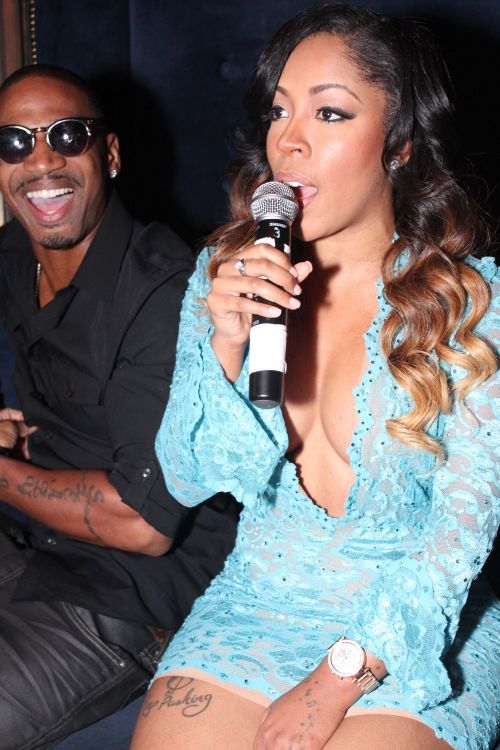 K. Michelle rocked a revealing sheer and lace number in blue, and even belted out a snippet of one of her songs. And she sounded great.
But what got the co-star pissy was talk of her ex man Memphitz Wright's new wife, Toya. Since Toya & Memphitz have tried to shut down K. Michelle's abuse and theft claims several times, the songbird had a message for Mrs. Wright. She told her to "shut the f*ck up" and pretty much mind her business. Since Toya wasn't privy to the things Memphitz allegedly did before she met him.
Scrappy told the media, "If getting checks with my mama makes me a mama's boy, then I guess I'm a mama's boy." Yes Scrappy, it does.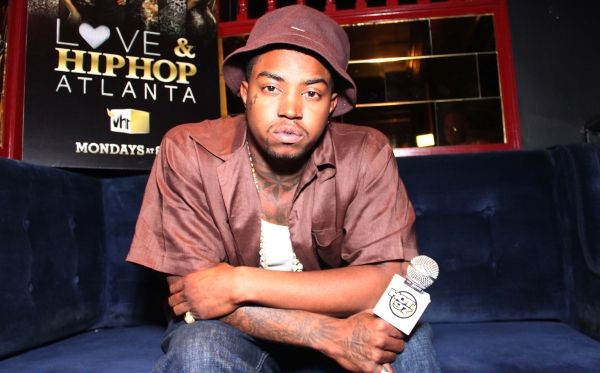 As for those child support checks for co-star Erica Dixon and their child that he was trying to get out of, we're still waiting to see how and why he was "misrepresented" by editing like he alleged. When he was asked whether he was taking out a loan or handling those payments in some way, he responded that he was "working on some things." Alrighty.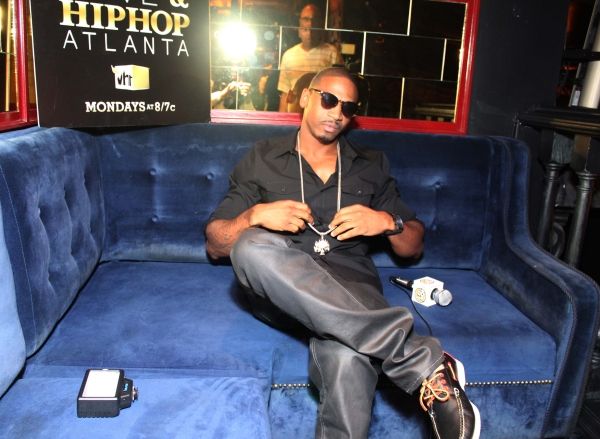 Oh Stevie J....
Joseline & K. Michelle said they have no beef, despite all the drama going on.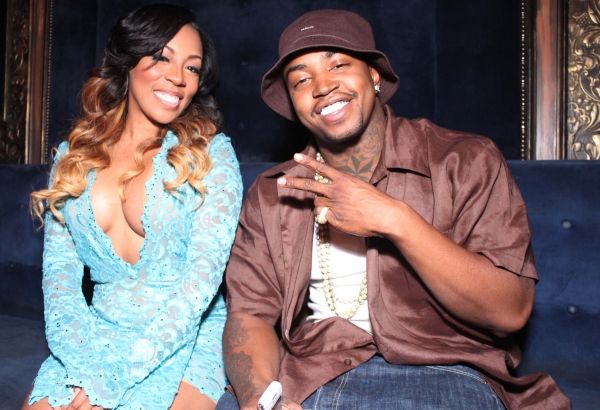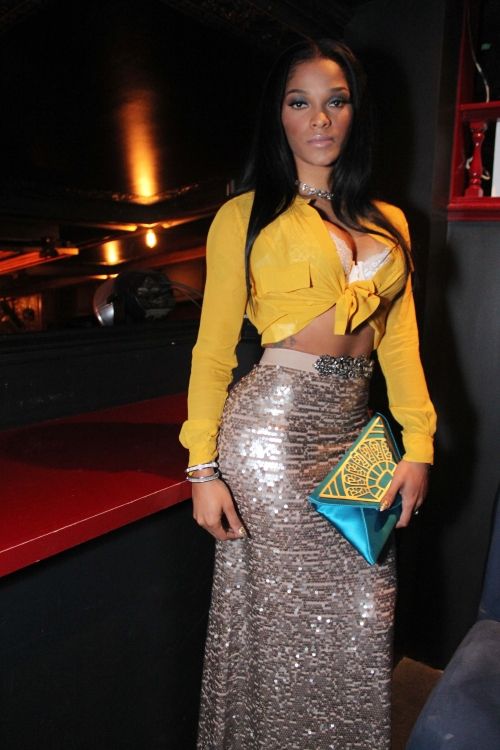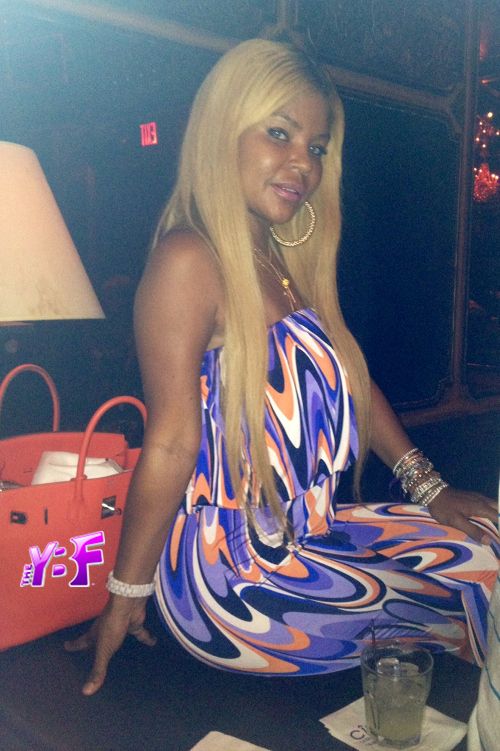 And Misa Hylton, in a Patricia Fields jumper, was spotted on hand for the dinner as well.
The cast is taping their reunion show tonight. Lord help us...