Model Jourdan Dunn recently opened about the difficulties her 3-year-old son Riley faces with sickle-cell anemia. Deets inside...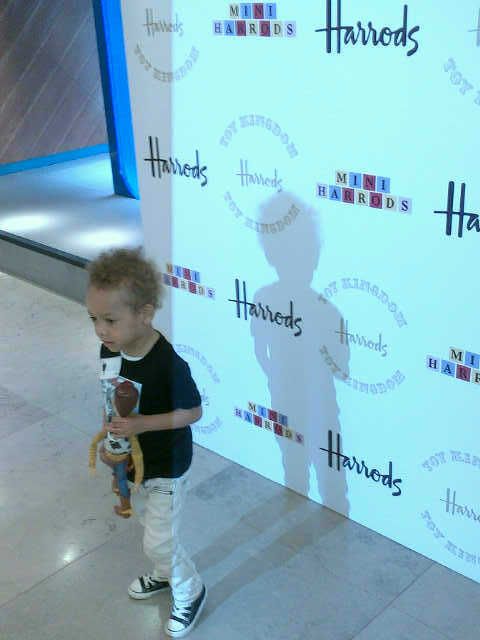 Model Jourdan Dunn, the mother of 3-year-old son Riley (shown above), faced a bit of controversy when she revealed she was pregnant at the young age of 18, and her son's father getting arrested for cocaine after she gave birth at 19. And even walked a few runways with her baby bump.
She was the first black model to walk the runway for PRADA in the last 10 years. And the model youngin' was hailed as "the next Naomi" heading up campaigns and runways for Burberry, Calvin Klein, Yves Saint Laurent, Victoria's Secret, Topshop, Gap, Benetton, H&M, Neiman Marcus and Saks Fifth Avenue. Just to name a few.
Now, she's recently opened up about the very serious blood disease, sickle-cell anemia that Riley struggles with.
Although Jourdan doesn't have the disease herself, she and the father of her son are among the 250,000 people in England estimated to carry the genetic mutation that causes it.
She tells the Sunday Times Style,
'I found out I carried it when I was pregnant, which was a huge shock. The first time Riley had a crisis, I was working in New York and due to travel to Puerto Rico. [My] Mum was amazing and reassured me he was in the best hands and that I should keep working.'
She added, 'It's something people don't really know about, due to the fact it's genetic, so it doesn't have the high profile of HIV or malaria. 'Riley looks just like a normal boy, but I can't get away from the fact he has a serious disease.'
Riley now takes penicillin and folic acid daily as to help his symptoms. Going forward, Jourdan says she plans to use her platform for support and awareness of the Sickle Cell Society, which she strongly supports.