The Olympic gymnast ladies have taken over the Sports Illustrated Olympic Preview issue. It's the first time in SI history that an entire US gymnastics team has made the cover. And YBF chick Gabby Douglas is stepping into the spotlight. Deets inside...
The Women's Gymnastics Team is getting the shine these days. And with YBF chick Gabby Douglas front and center in the limelight, we're loving it.
SI was considering making Michael Phelps & the swim team or the basketball Dream Team the cover subjects, but the ladies won out.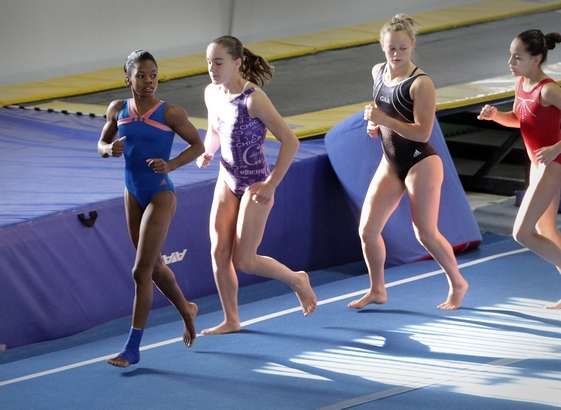 16-year-old Gabby moved from VA to Iowa to train with Olympic gold medalist Shawn Johnson's coach, Liang Chow (she also trained at the famed Karolyi Ranch). She was also featured on an NBC special Thursday night about her journey from nearly giving up on her sport to winning the Olympic Trials on July 1. It includes the sacrifices her mother and sister made so she could continue training.
Gabby's teammates Jordyn Wieber, Aly Raisman, Kyla Ross and McKayla Maroney are all featured on the cover as well.
Work.