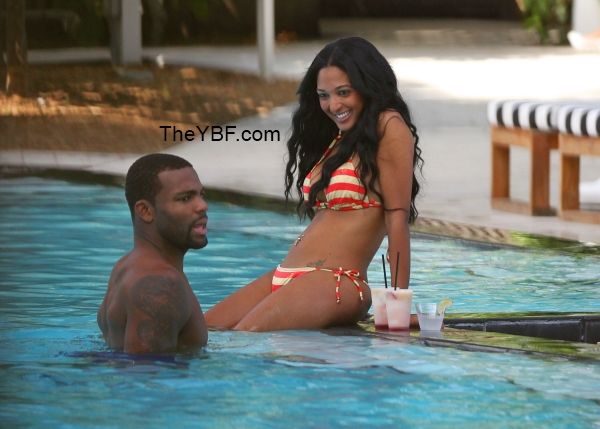 This dude moves fast! Sexy NFLer Braylon Edwards was spotted pretty close to a cute new chick down in Miami...sippin' on drinks and chillin' poolside. But he was just madly in love with his (ex?) girlfriend Victoria last month!
Pics inside...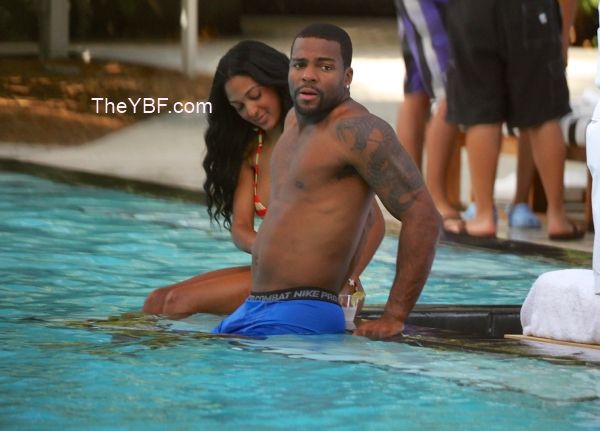 For the last several months, NFLer Braylon Edwards has been tweeting his extreme love for his girl (who also lives in Miami) Victoria. From saying she's his world and the best thing that's ever happened to him, to saying he's not counting out a proposal, the twosome seemed to be a match made in heaven.
But after her last tweet to him in June was followed by a suspicious "Now you're just somebody that I used to know," it sounds like Braylon's moved on. Yesterday, the baller, who also got Nik Pace from "ANTM" knocked up back in 2010, was spotted with his newest mystery chick: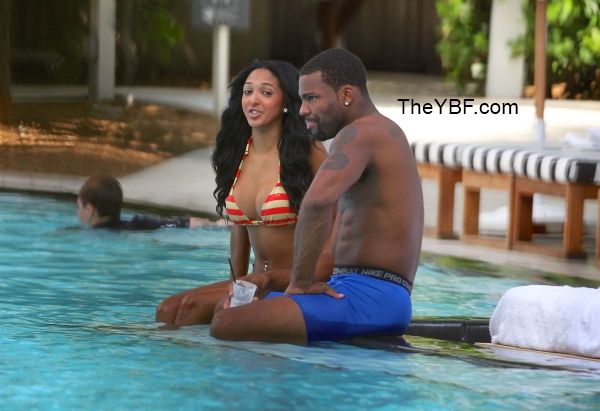 The two were spotted sippin', laughing and chillin' all day. Looks like he's ready for something new.
By the way, could this be the EXACT same chick who was just boo'd up with Flo Rida in Miami less than 2 months ago? What a small convenient world this is. Hmmmm....
We're not sure what's going on with his personal life, but things on the professional side are looking up. ESPN reported back in May that Braylon is in Miami "getting healthy" after being released by the 49ers last season. Now, the Cincinnati Bengals are interested.
EXTRAS:
1. Soul Food Queen, owner & chef Sylvia Woods (of the famed Harlem restaurant Sylvia's) has died. STORY
Pics via SPLASH