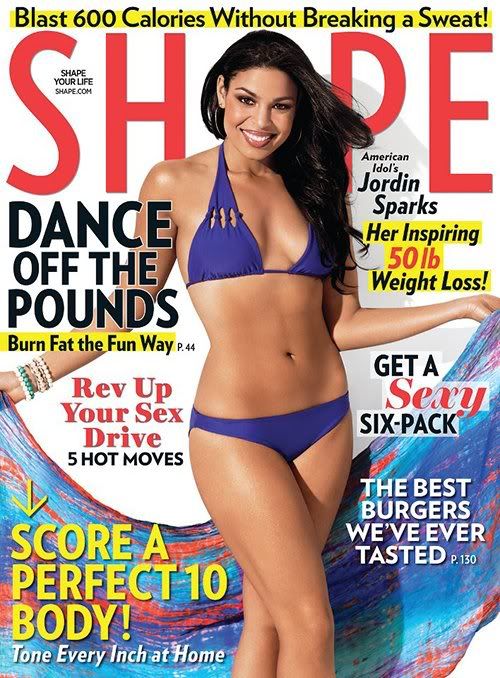 Sparkle star Jordin Sparks covers the latest issue of SHAPE Magazine where she dishes on shedding 50lbs, 4 dress sizes and getting healthier. Deets inside......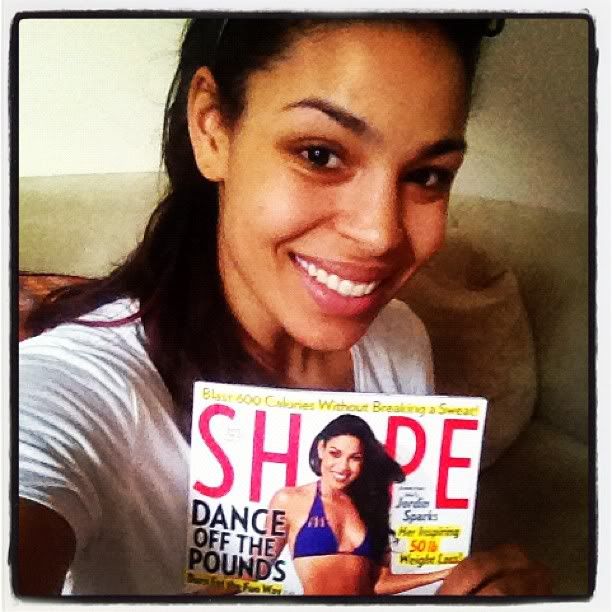 As she prepares to light up the big screen in Sparkle, Jordin Sparks shows of her killer abs on the cover of the latest SHAPE Magazine. In the mag, she dishes on shedding 50lbs and getting healthier. She said,
"I just wanted to be healthy. It was just before my 21st birthday. I had walking pneumonia, couldn't breathe and felt totally fatigued. I remember thinking, 'I'm in my prime. I should be happy and fit.' That was the moment when I decided that changes needed to be made. I knew I had a long road ahead of me. I was barely working out, and my diet was a mess. I had to address when, what, and how much I was eating."
So what did she do? Jordin says she starting eating smaller portions, choosing leaner foods and going hiking in the mountains. "The weight really started falling off, and I could see my muscles. It was awesome."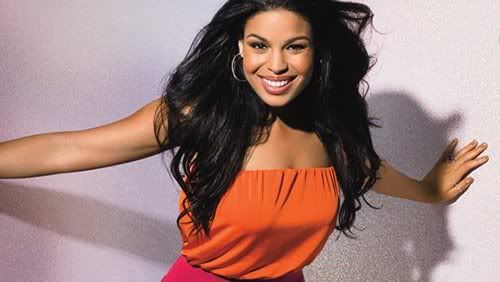 Up next for Jordin, she'll be in NYC hosting an event for the US Open. She tweeted, "Excited to co-host @AAKidsDay with @iamQuddus at the @usopen on 8/25 in NYC! Are you comin?"