DJ Khaled was spotted on the set of his latest video with rap superstars Kanye West and Rick Ross. See the pics inside and find out about Slim Thug's financial advice book.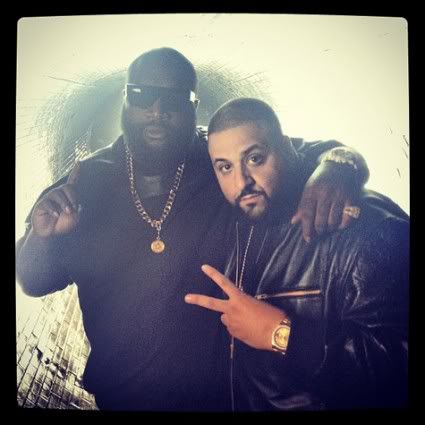 As he shot the video for his Hit Boy-produced track "I Wish You Would," DJ Khaled was joined on the set by superstars Rick Ross and Kanye West who are featured on the track.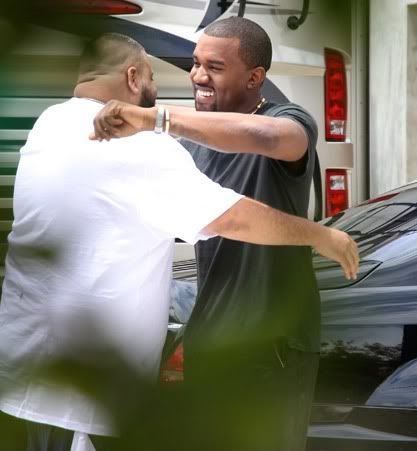 Kanye caused a stir when he arrived on the set with girlfriend Kim Kardashian we hear.
DJ Khaled tweeted from the Hype Williams-directed video, "Today we make history!" He will release his album Kiss the Ring on August 21. This track song does go hard....
And in book stores near you....
Is Slim Thug trying to become a hip-hop financial guru? The Texas rapper has written an advice book about getting your finances in order and "winning" during a recession. When asked why he wrote the book, he said,
"We as a (urban youth) black people don't really have an urban like Suze Orman who speaks to people about finances that teaches them about their money and how to save up and invest."
Watch Slim Thug discuss the book here:
We'll need to see some receipts before we cop this one....