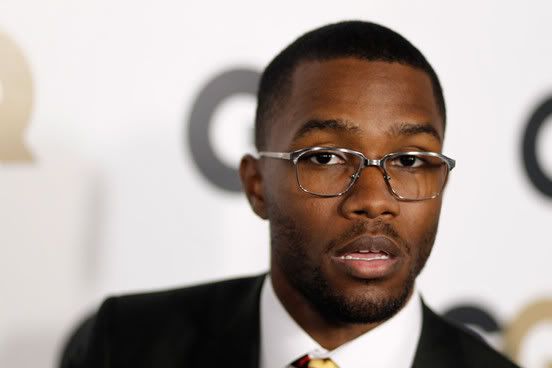 Though "coming out" instantly turned Frank Ocean into the music industry's hottest commodity, Def Jam claims the early release of his album, Channel Orange, wasn't "planned" to piggy back off all the attention. Deets inside..........
Within a matter of days, buzzworthy artist Frank Ocean went from being an underground talent to the most talked about man in the music industry...and Def Jam now claims that all just "happened" - it wasn't planned.
While the industry has applauded Frank for "coming out" some industry cynics point to his "revelation," appearance on Jimmy Fallon, and the early release of Channel Orange as being part of a well-executed marketing plan. Def Jam disagrees.
Def Jam president Joie Manda told EW in an e-mail, "You have to understand that Frank's letter last week was in NO WAY intended to impact the marketing of this record. Like all things with Frank, it was a carefully measured, very personal decision." He added that the label's "plans remain the same: to support Frank Ocean's creativity and artistry and allow him the freedom to continue building the very special relationship he's cultivated with his fans."
So Joie says everything, with the exception of Frank coming out, had already been been in the works and Frank isn't playing up the "gay" factor to boost sales. BUT....if he were.....it's truly working! After his album hit iTunes, it became the #1 album in less than an hour! On top of that, the digital sales are expected to be around 125K (and this is before the disc even hits music stores).
So for folks who say coming out will impact music sales....it will. And for Frank, that's a good thing.