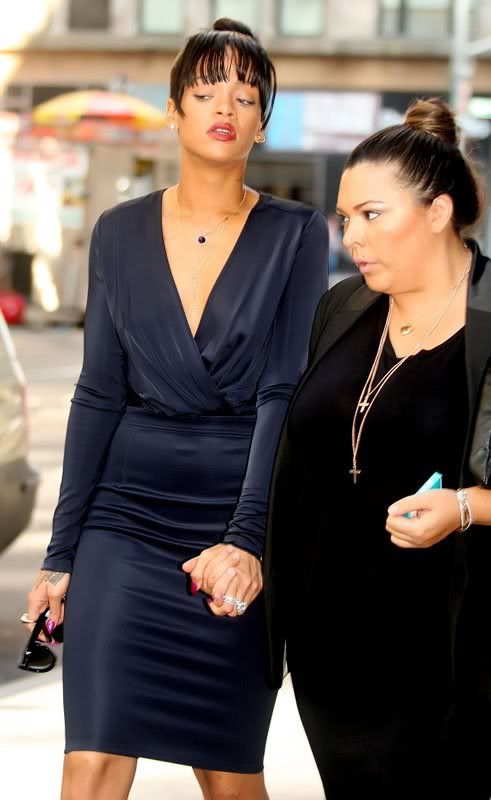 Yesterday, Rihanna was spotted at her grandmother's funeral. See the pics inside.....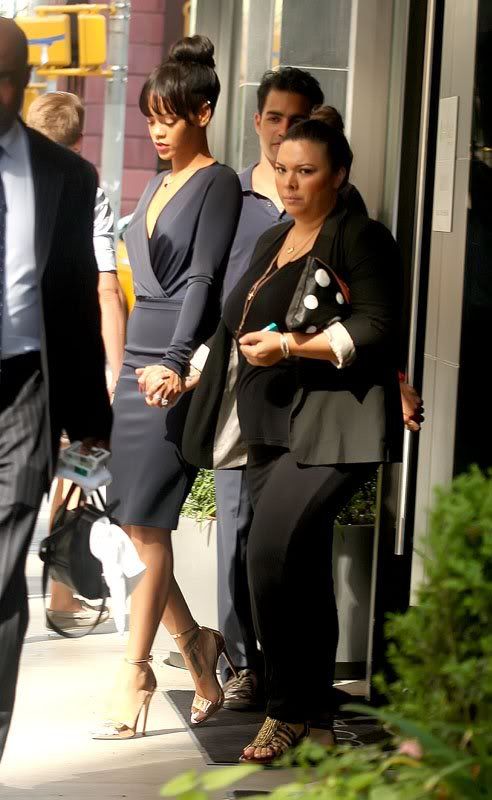 Rihanna was spotted leaving her hotel in NYC to attend her the funeral of her grandmother Clara 'Dolly' Brathwaite in Brooklyn yesterday.
She chose a navy blue dress and strappy gold heels for the service, and still kept her composure for the sad events of the day.
The starlet seemed overcome with emotion as she headed towards her limo.
After the funeral, she boarded a plane to London where she will headline Wireless Festival 2012 on Sunday. She tweeted, "#takeoff."
She also revealed her vulnerable side yesterday as she posted an Instagram message about how things have changed since Gran Gran Dolly died saying,
Photos via Splash/FameFlynet Pictures