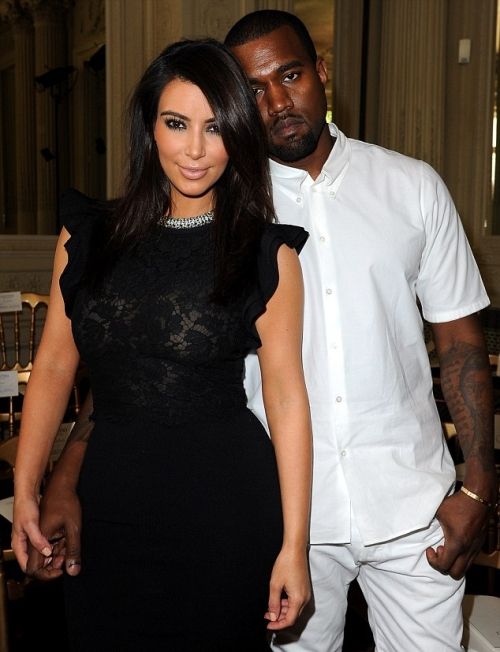 As their Parisian shows and strolls continue, so do Kanye West's & Kim K.'s black and white looks. Pics of the twosome hitting up the Valentino Couture show, plus Kanye's new erotic video, inside...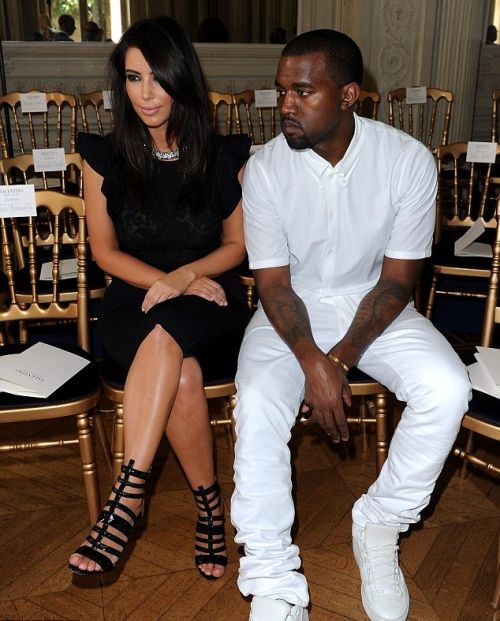 On the front row of the Valentino couture show, Kim & Kanye kept up their black and white styled gazes as the crowd kept eyes on them. And Mr. West surely didn't shy away from cuddling up to her when the video cameras were around: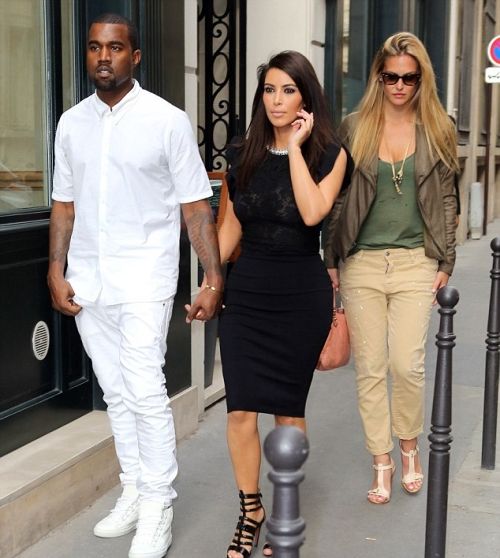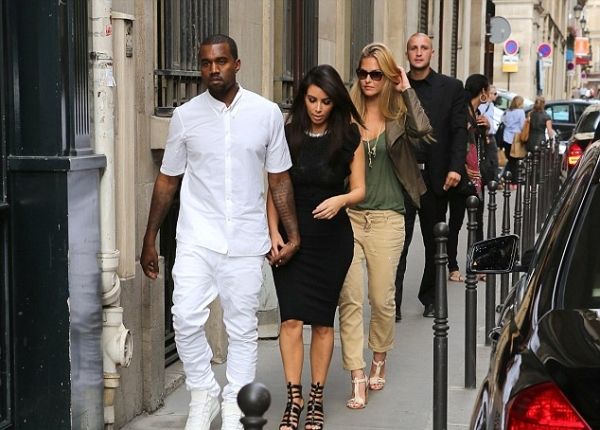 And on their way back to their place at Hotel Salomon de Rothschild, they were escorted into a special entrance alongside model Bar Reafeeli.
Meanwhile, 'Ye has been busy putting on his producer hat in the erotic arena. He shot a video for his model friend Anja Rubik and her new magazine, 25. But Anja says it's not pornographic, but it's sensual:
Anja said: 'We talked about porn looks these days, and he agreed with me that there's no porn out there that is beautiful aesthetically and integrates fashion to make a beautiful image.'

She added: 'We were on the same page about a lot of things ... I thought it would be really interesting to make it seem like we were entering Kanye's head. 'It's not pornographic, but it's very sensual.'
You be the judge:
The Randomness:
1. Oprah just bought her daddy Vernon's barbershop to save it from foreclosure--and now she's pissed off her stepmother! STORY