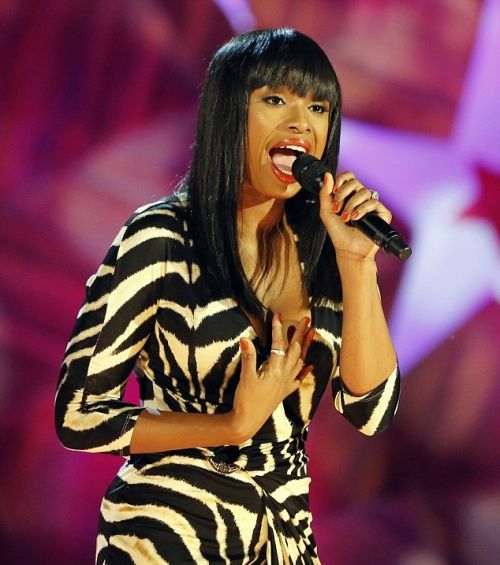 Jennifer Hudson is hard at work. No days off for the Holiday as the slim and trim and cleavage rocking YBF chick rlle dinto Boston to rehearse for her upcoming independence Day concert. Pics inside, plus Nicki Minaj arriving back home to Trinidad to film her next video....
Jenny Hudson looked fabulous in this long fitted Zebra print dress with a low cut neckline and high slit. The Weight Watchers spokeswoman rehearsed with the Boston ops yesterday as she will be headlining the big outdoor festival on the Charles River off the Boston Harbour tonight.
She's looking amazing these days. And before hopping on stage, the Winnie actress was spotted arriving to the arena looking laid back and casual: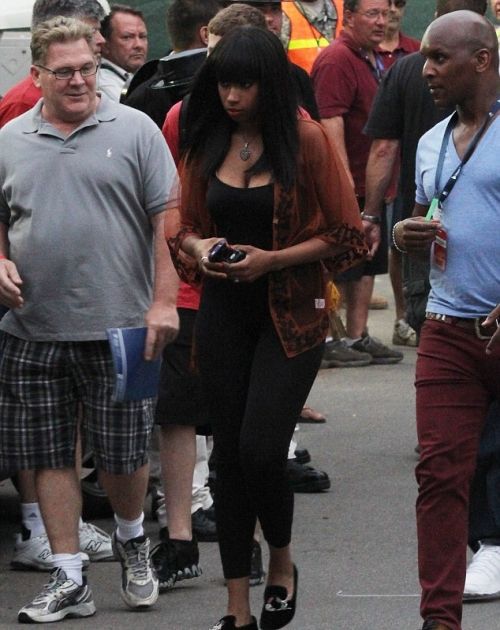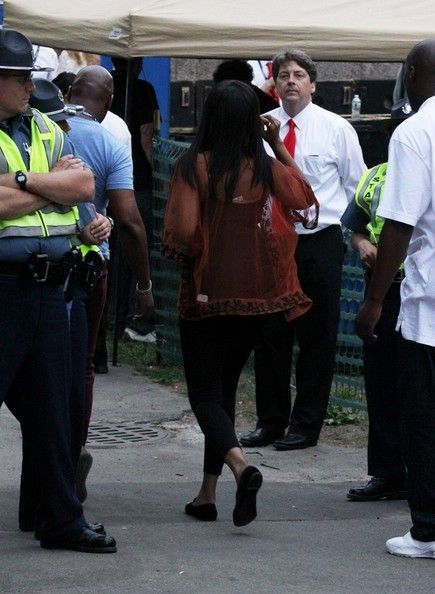 Her next gig? She's set to star in the upcoming The Inevitable Defeat of Mister and Pete with director George Tillman Jr. According to IMDB, it's a coming of age story about two inner city youths, who are left to fend for themselves over the summer after their mothers are taken away by the authorities.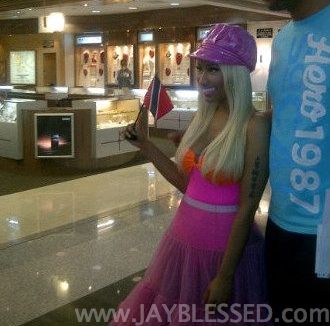 And look who else is working through the Holiday. Yesterday, Nicki Minaj jetted to Trinidad. The reason for the trip back home to where she was born--she's filming another island video today with director Benny Boom. This time it's for her track, which will be released as a single for her International fans, "Pound The Alarm."
Nicki tweeted today: "Rise and shine Trinidad!!!!!!! Time to shoot #poundthealarm
She was spotted strolling through the airport carrying a Trini flag. And snapping pics with awaiting fans: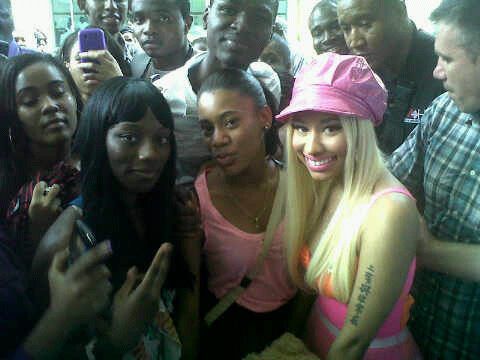 The "Starships" rapper put out a casting call earlier this week asking or 500 extras to participate in a big Carnivale scene. This video ought to be interesting...
Pics: Twitter/AP/JayBlessed.com