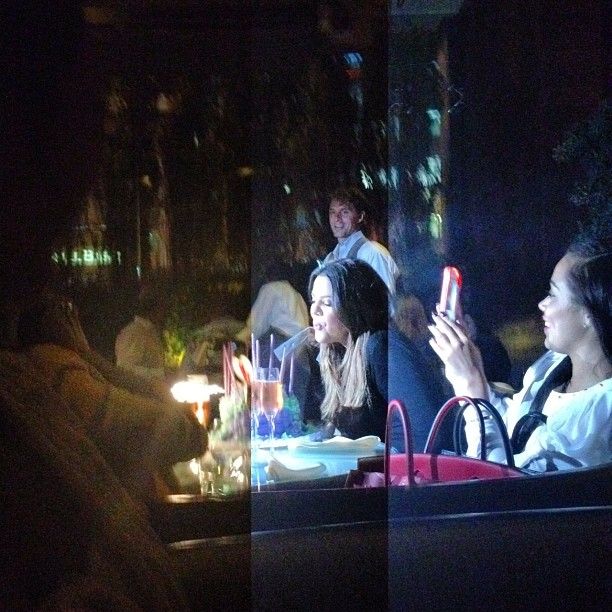 Lamar Odom almost missed his wife's birthday on Wednesday thanks to a delayed flight, but he received some interesting news today. He's headed back to L.A. to play ball.
Deets inside, plus pics from Khloe's birthday bash with her good friend Lauren London...
Former Laker Lamar Odom was involved in a three team trade today after last night's start of the NBA draft set some changes in motion. The NBA baller, who left the Dallas Mavs at the end of the regular season, is set to stay home in L.A. where he seemingly wants to be. But with the Clippers this time. The AP reports:
An agreement is in place that would send Lamar Odom back to Los Angeles for a second chance with the Clippers and reunite Mo Williams with the Utah Jazz, a person with knowledge of the deal said Thursday night.

That person spoke to The Associated Press on condition of anonymity because a three-team deal between the Dallas Mavericks, Clippers and Jazz is still contingent on Williams exercising his $8.5 million player option for next season. That person said that was expected to happen by Friday.

So is "Khloe & Lamar" back on now? Meanwhile, his wife Khloe Kardashian Odom turned 28 on Wednesday. And she posted the above pic of her celebrating the next night (Thursday) with her longtime friends Lauren London (far right) and Malika & Khadijah Haqq (not pictured). Her girls all Tweeted cute messages saying:
Lauren: Happy Birthday to my girl Khlo (@KhloeKardashian). I love u more than these 140 characters can explain :) xoxo
Khadijah: Happy Birthday @KhloeKardashian You're a diamond in the rough, a golden heart, selfless being, a REAL person and my best friend! Love you!
Malika: Happy Birthday @KhloeKardashian!!! One of the true loves of my life... Blessed with you everyday. May your day be as beautiful as you ♥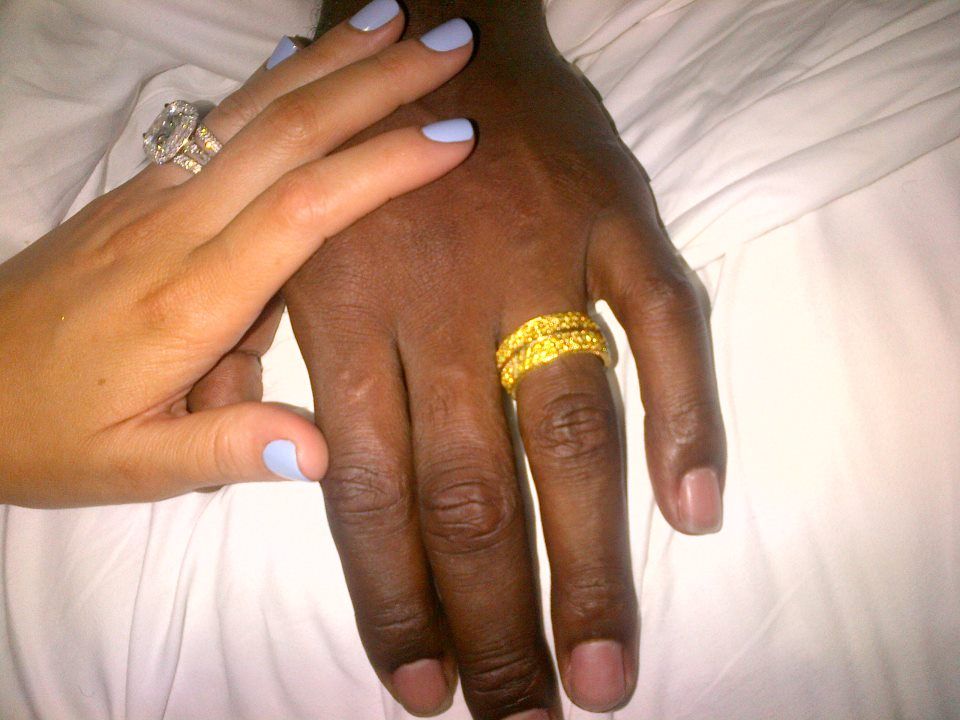 Khloe also posted the above pic on her birthday of her hand (laced with her huge wedding ring) with Lamar's hand with his band. And she alluded to his...yeah...in this twitter exchange with a fan:
Fan: "his hands are huuuge! haha."

Khloe: "Ummmmmm huh. YES THEY ARE ;) LOL."
Alrighty then....
Pics via Twitter