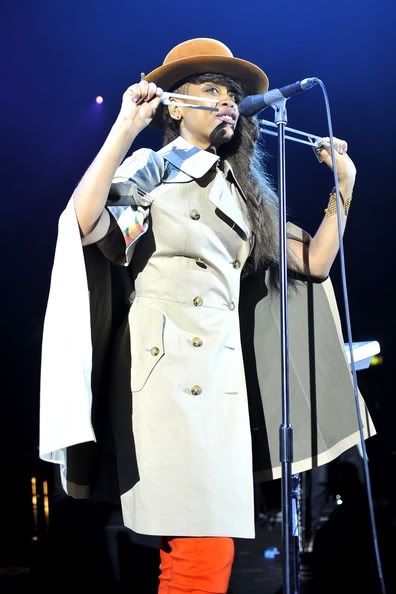 Erykah Badu performed in London last night. See the pics inside and photos of Jennifer Hudson unveiling her new music project with Pampers.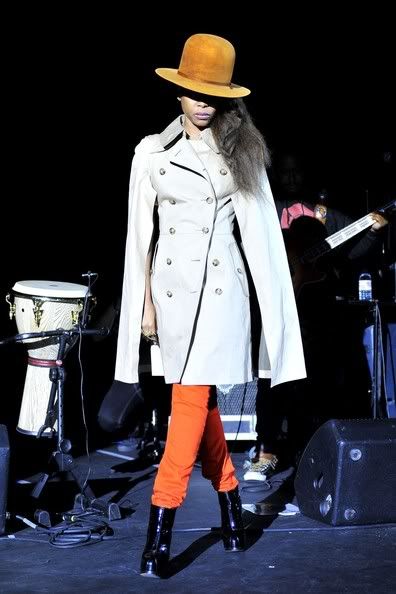 Erykah Badu performed at Hammersmith Apollo in London last night. And doesn't appear to be the least bit bothered by her baby's daddy Jay Electronica getting caught up recently with a married woman, who he also works with music wise.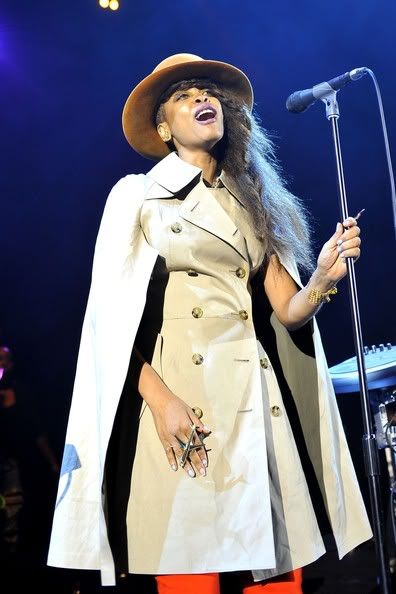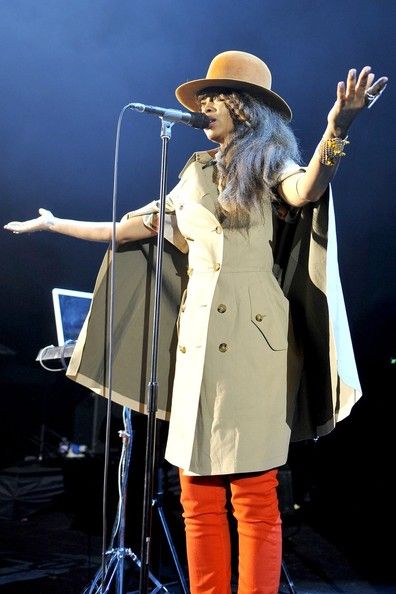 The stylish diva rocked a yellow hat, a tan trenchcoat, orange pants, black boots and numerous rings for a swagtastic outfit.
See E. Badu rock out here:
And in New York......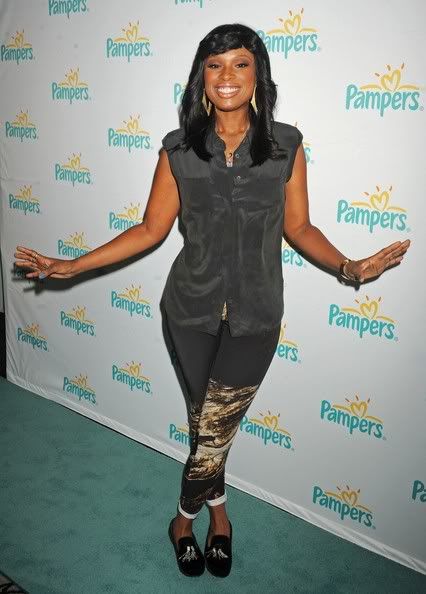 Singer Jennifer Hudson attended the unveiling of the Jennifer Hudson & Pampers 'Lullaby And Goodnight' recording at Espace Wednesday night.
Jen talked about recording the song and her own experiences with motherhood.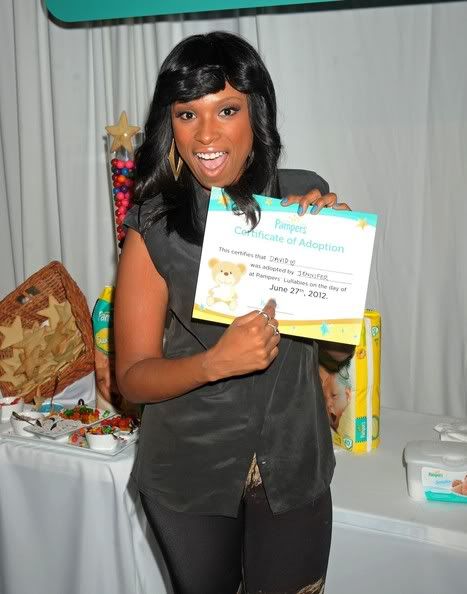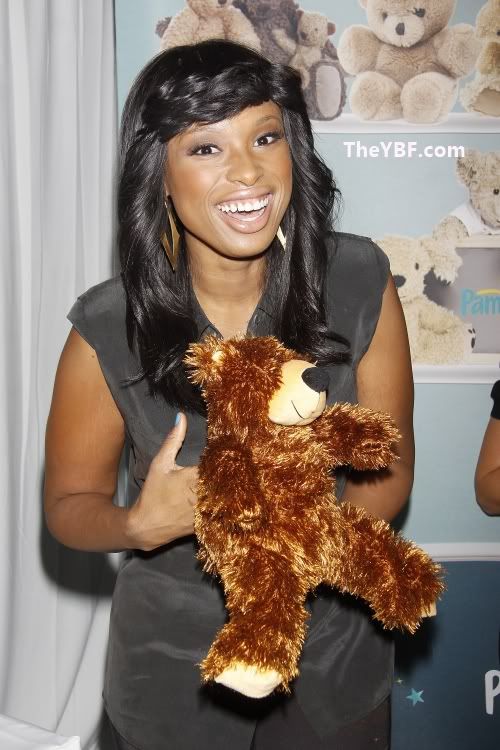 The company also gave out adoptable bears.
She also played with the kiddies in attendance. But no David, Jr. in sight. Awwww.
Listen to "Lullaby And Goodnight":
The Randomness:
1. Snoop Dogg busted for weed in Norway. Story.
Mandatory Credit: Joseph Marzullo/WENN.com/PacificCoastNews.com