Rihanna was evacuated from her hotel in London this morning after a huge fire broke out. Get the deets inside and see more pics from Andre 3000's latest film.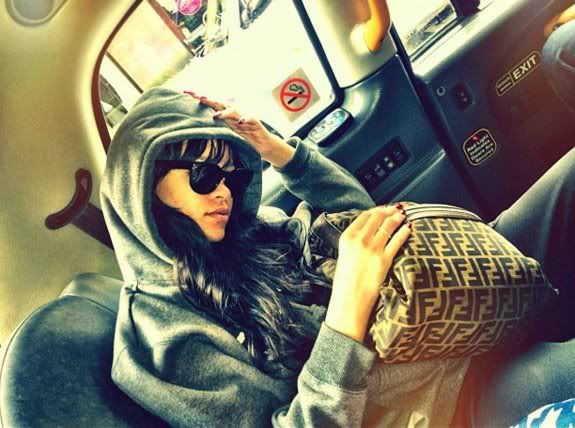 In the wee hours of morning, the London Fire Brigade reports that Rihanna, along with 300 people, were evacuated from their hotel after an early-morning fire in an elevator shaft. And as 10 firefighters fought the flames on the 7th floor of the luxury Corinthia Hotel. RiRi hopped herself in a cab and rode around the city tweeting "Roamin da streets since 6am! Fyah in da telly."
Yesterday....
She was spotted signing autographs as she left her hotel.
She rocked one of her own Armani designs (for the second time). And in case you missed it, one of Rihanna's bodyguard punched a photographer who got too close to the singer on Sunday night. A fire and a fight? Londontown's on fire for Rih.
Next up, the "We Found Love" singer landed a role in an animated film called Happy Smekday! The flick is about a friendly alien race that invades Earth and uses it as a hideout from their mortal enemy.
And in other movie news.....
More pics have emerged from the set of Andre 3000's All Is By My Side Jimi Hendrix biopic.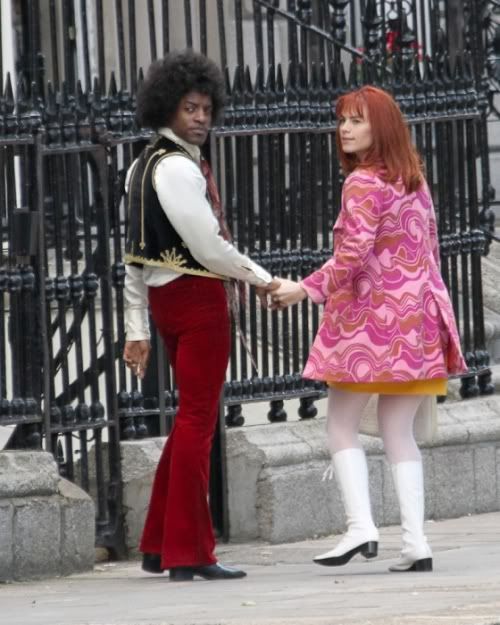 He is seen walking with co-star Hayley Atwell, who plays Linda Keith, the then girlfriend of Rolling Stones guitarist Keith Richards.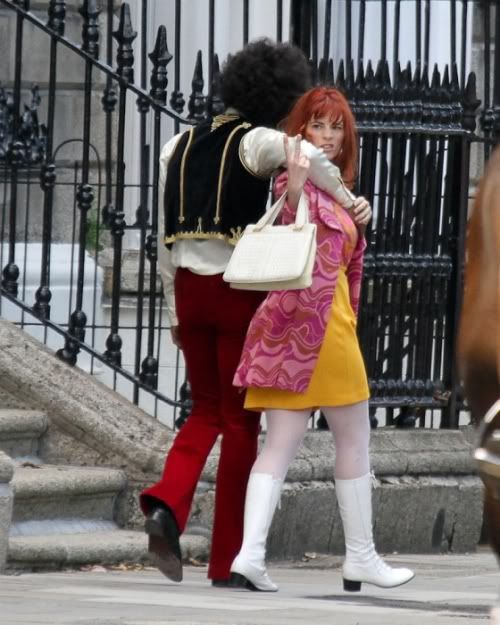 In the film, Linda introduces Jimi to Rolling Stones' manager Andrew Loog Oldham and later, producer Seymour Stein. And the rest is history....
BONUS:
Watch Tyler Perry take on a more dramatic role in the trailer for his latest film, Alex Cross, above.
Photos via Bauer Griffin