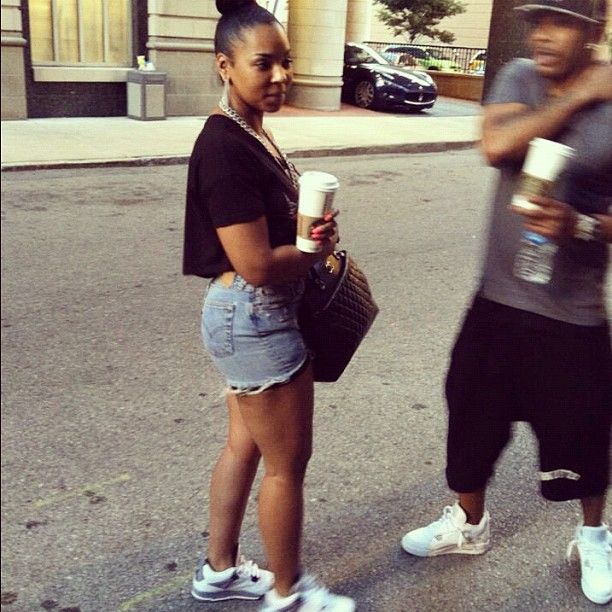 Ashanti & Nelly still may not publicly admit they're a couple, but almost 10 years after the first rumors of their romance began, they're still coupled up in various places.
Yesterday, Nelly was spotted bringing Ashanti to his hometoww of St. Louis where they ran into a few fans. Pics inside....
31-year-old Ashanti, rocking cutoff shorts and the Jordan 4 sneakers, was spotted grabbing coffee with her 37-year-old boo Nelly in downtown STL: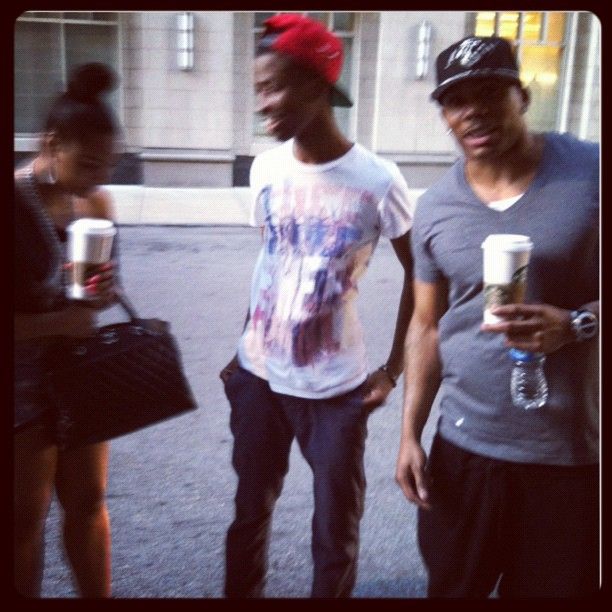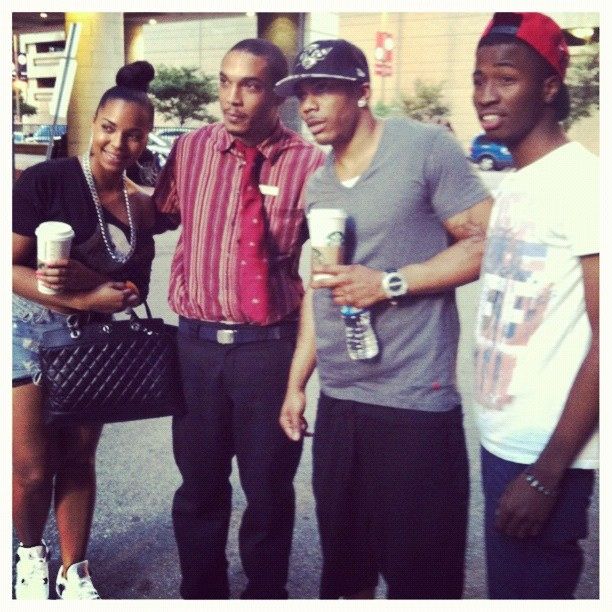 The twosome snapped pics with fans who spotted them after their Starbucks run. We also caught a few recent Twitter exchanges between the duo during the NBA Finals. And there was lots of "naked massage" talk as the "prize" as they bet each other that their fave team would win. And since Ashanti was pulling for OKC....we wonder how that massage went....
Pics via AshantiDaily Twitter