Pusha T and Swizz Beatz just put the rap world on notice that Kanye isn't the only one with love for the "Lambo." Listen to the track inside and get deets on D'Angelo and the BET Awards plus Pleasure P's new record deal.
Fresh off his Lil' Wayne diss, Pusha T is back with "Lambo" which features Swizz Beatz. Nicknamed "Mercy Part 2," Pusha T flows over Swizz's club beat and autotuned hook. Hopefully these rappers were smart enough to ask the Lamborghini people to hook these dudes up with cars on the side...
Listen to the track here:
And on the comeback trail.....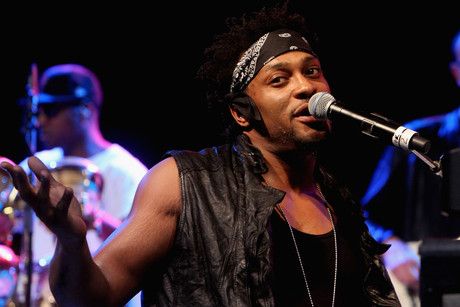 "Untitled" singer D'Angelo will make his televised comeback on The 2012 BET AWARDS in July. It will be the first time fans have seen him perform on TV in over 12 years. Mr. Brown Sugar seems to be staging a huge comeback after successful performances in Europe and at Bonnaroo.
Stephen G. Hill, BET's President of Music Programming and Specials, said, "Usually, we love to keep surprises…but this year we want EVERYONE watching when D'Angelo takes the stage at the BET Awards! His talents have been away from us for far too long and we're excited and honored that he's decided to make his American re-entry at this year's BET Awards."
This year, the show will be hosted by box office record setter Samuel L. Jackson and will include performances by Usher, Chris Brown, Nicki Minaj, G.O.O.D. MUSIC, Pusha T, Big Sean, Rick Ross, Meek Mill, Wale and 2 Chainz. This year's Humanitarian Award will go to Reverend Al Sharpton and Maze featuring Frankie Beverly will receive the coveted Cadillac Lifetime Achievement Award.
The show airs on Sunday, July 1st at 8:00 p.m. on BET Networks. I'll be watching just for D'Angelo....
Also in music news.....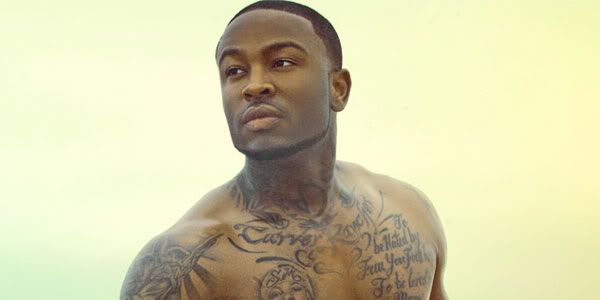 R&B crooner Marcus "Pleasure P" Cooper and his company Swagga Entertainment have inked a new deal with eOneMusic. As Marcus works on his full-length album for Fall/early Winter 2012, Marcus also chimed in about the deal saying, "I am excited to show my artistic growth with this new project. I'm ready to bring back an element of romance that I feel people still want to hear; music that we can slow dance to and enjoy by candlelight. I'm having fun and blazing new trails with classic style, and I look forward to taking music lovers on this journey with me."
And as a special treat for fans, he has updated his "I Love Girls" track with a verse from Tyga. Check it out:
You feelin' Marcus?