Anthony Mackie COVERS UPTOWN Magazine's June/July 2012 Issue, Dishes About FAME And His FIRST LOVE
Jun 21 | by _YBF
In UPTOWN's June/July issue, cover guy Anthony Mackie rocks a few pre-fall looks and reveals he's just an "average guy." The Hurt Locker actor is one of Hollywood's newest IT Guys....and you already know we've got nothing but love for the New Orleans native. Deets inside.....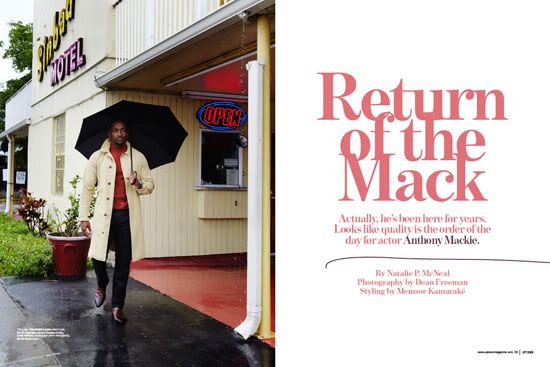 32-year-old actor Anthony Mackie graces the cover of UPTOWN Mag's June/July Home & Food issue where he's looking dapper in a pre-fall fashion spread. In addition to revealing some of his favorite foods, the Brooklyn restaurant owner (talk about diversifying assets) who portrayed Tupac in the Notorious film, opened up about fame, loving theater and being recognized by his peers.
When asked to describe himself, The Adjustment Bureau actor said, "Average guy. If your car breaks down, I'm your guy. If you need a heartthrob, I'm not your guy. I'm dead serious."
Here are the highlights:
On fame:
"There's a difference between being a working actor and being a celebrity … If you're in this field you have to ask yourself that in the beginning and be honest with yourself. If you want to be a celebrity go after that 100 percent. If you want to be a working actor, it may mean doing a play that no one sees, but you love the craft."
On buying the hype:
"Everybody was like 'This is it, dog, you're blowing up. I bought into it thinking that my 'Denzel time' had come. I was left there with egg on my face."
On being recognized for his craft:
"Sometimes recognition and accolades and possessions aren't exactly the gravy on the mash potatoes. Sometimes that's the stuff that comes when it comes. If it doesn't come, I'm not upset about it because that's not what I'm looking for."
On his first love, theater:
"It's instant gratification. I know now that in certain aspects of my life, I'm a whore for attention. I love to be on stage … and I love to say something and hear the audience respond. It's a drug."
On catching the acting bug:
"I was reading and doing stuff that nobody else in school was. I'm in ninth grade reading Chekhov, Ibsen, and Shakespeare. I was doing plays downtown. It was fun."
On his legacy:
"I love where I am right now. If I grow up to be Don Cheadle, I'm very happy with that."
Watch Anthony reveal some of his favorite meals and restaurants in New Orleans, NYC, and Miami here:
And here's his spread........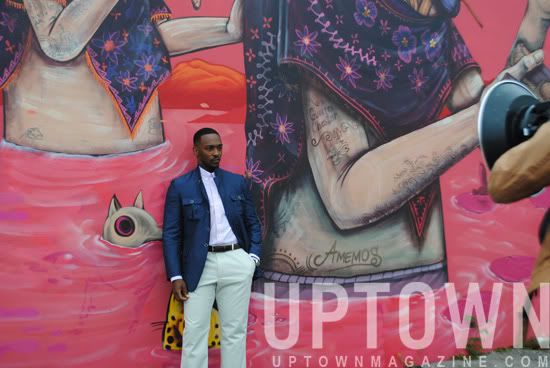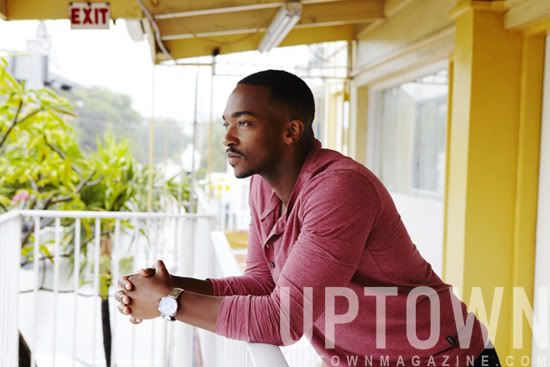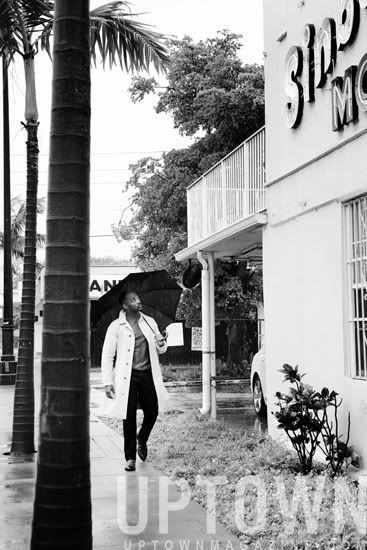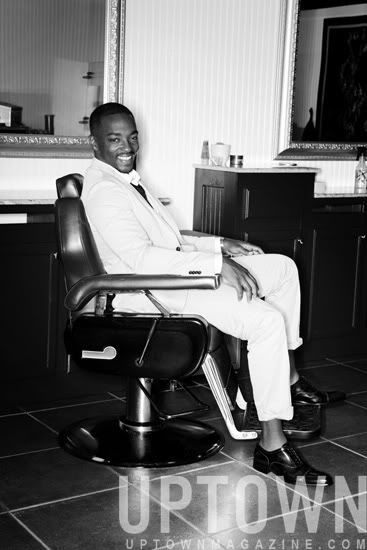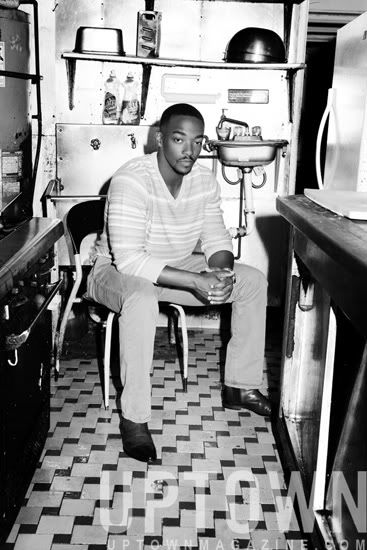 We're loving the retro feel.